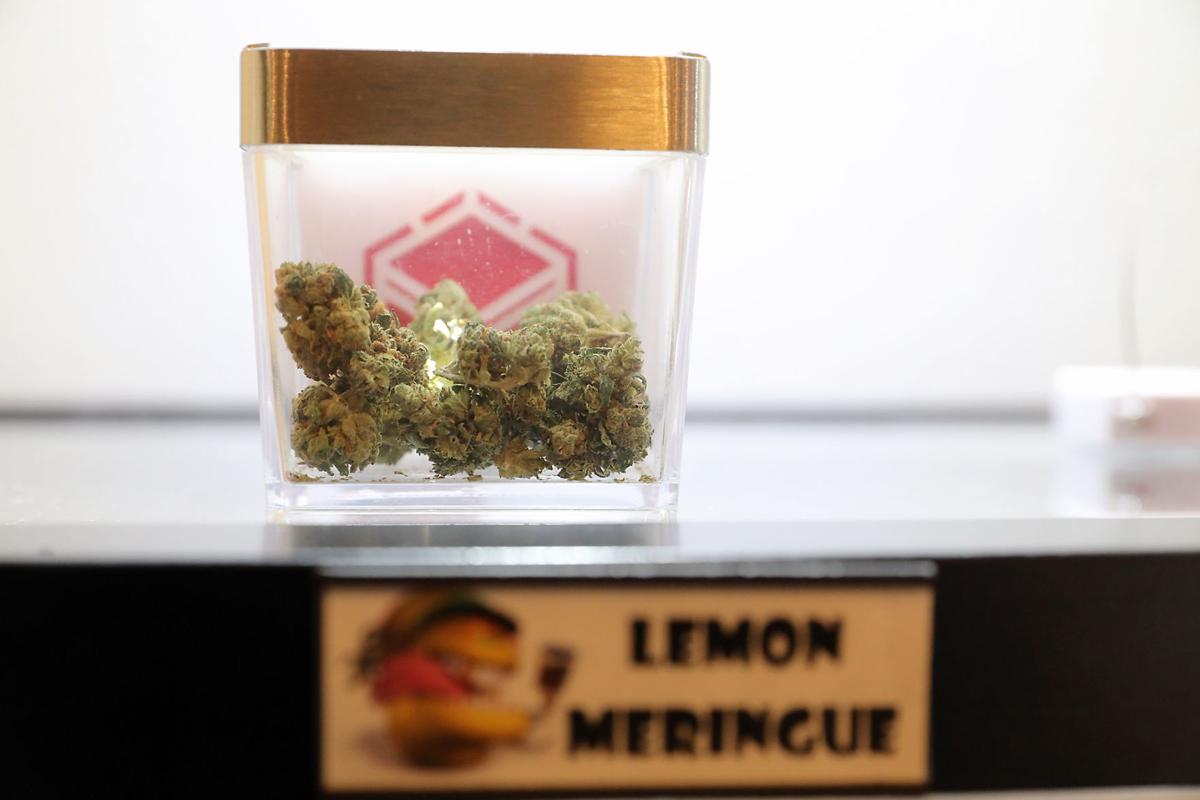 When Arizona passed Proposition 207 it paved the way for citizens older than the age of 21 to possess and grow marijuana, and retailers to sell the drug to adults. Now, cities like Flagstaff are beginning the complicated process of implementing local policies on recreational marijuana.
Flagstaff City Council discussed Tuesday what should be included in an upcoming ordinance, which will be voted on later this year, addressing recreational marijuana sale and consumption.
In general, Arizona cities have the governing ability to place their own regulations on the recreational marijuana industry with certain limitations.
For instance, local governments can prohibit the number of recreational marijuana retailers but cannot regulate existing medical dispensaries that wish to file for a dual license to sell recreational product as well. Council majority was in opposition to limiting recreational sales to dual licenses.
The delivery of marijuana, and whether it should be allowed, was another heavily discussed topic. Councilmember Jim McCarthy kicked off the conversation by suggesting there were members of the community who might rely on delivery for access, such as the elderly.
The state proposition does not currently allow delivery until at least 2023, pending the adoption of stricter rules. Flagstaff Mayor Paul Deasy and Councilmember Adam Shimoni spoke in favor of delivery, but agreed with Council that the issue can be addressed down the road.
Council was also briefed on enforcement issues related to the proposition by Marianne Sullivan, Flagstaff City Attorney's Office Legal Advisor to Police and Fire. Oversights in the act's violation section made two key propositions impossible to enforce: prohibiting consumption in motor vehicles and limiting a citizen to 12 cultivated plants. Enforcement of these propositions requires the city to draft their own penalties in a local ordinance.
Sullivan recommended that the city structure these penalties the same way the act originally intended -- subjecting those over age of 21 to a $300 fine and progressive fines for those younger. Council unanimously agreed.
During discussions, Councilmember Austin Aslan asked Flagstaff Police Chief Dan Musselman to provide feedback on enforcement challenges based on his experience in law enforcement. He was supportive of the recommendations made in the presentation to Council.
"I think we are going to see a lot more investigations centered around impaired driving," Musselman said. "My biggest concern is that marijuana could fall into the hands of pets and children it wasn't intended for."
Shimoni asserted that enforcement of a future statute should ensure vulnerable members of the community are not disproportionately impacted by legal punishment.
"For someone who might be unsheltered, what are their options to smoke a joint?," Shimoni added. "I think a lot of these people are experiencing PTSD and historical trauma, and they utilize marijuana as a medicine for their own personal healing and life balance."
Under the current state proposition, it is not legal to consume marijuana in a public space or open area regardless of what the city decides.
Flagstaff could also choose to regulate or prohibit the sale and use of marijuana on city property, as well as the use on private property if posted by the owner. Council majority was in favor of prohibiting usage in both instances.
Vice Mayor Becky Daggett questioned whether allowing private property owners to prohibit usage would give landlords the right to bar tenants from consuming marijuana in their homes. If implemented, it would have this effect, Sullivan responded.
Zoning regulations on recreational marijuana sale might also be implemented by Flagstaff, as long as they are stricter than existing code placed on medical dispensaries. The act requires that any additional regulations universally affect all types of marijuana sale. Council decided to keep the current zoning for now.
Deputy Flagstaff City Attorney Kevin Fincel shared a sample of ordinances drafted by other Arizona cities. Common practices included limiting recreational sale to dual license, adding missing violations, prohibiting delivery and prohibiting usage on city property.
"This, of course, does not mean that Flagstaff cannot do something differently," Fincel said.