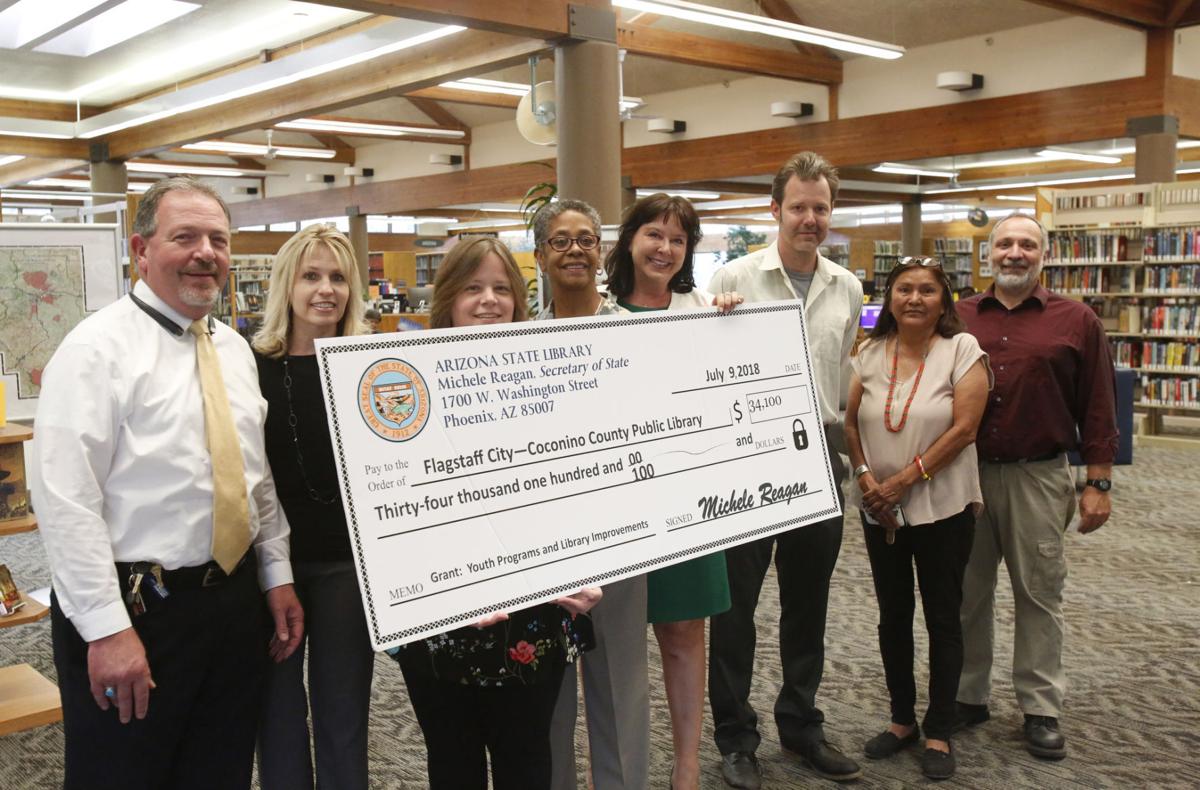 It appears the Coconino County Board of Supervisors might be making changes to its search for a new county manager.
The county has been working with consultant Strategic Government Resources (SGR) in its search to replace its current county manager, Jimmy Jayne, who is set to retire in July of this year.
Jayne, who previously served as Navajo County manager, was appointed by the board without public discussion to the manager position in 2018.
Several supervisors this week brought up concerns over the current search process, and the board has held two discussions in executive session regarding the search and the contract with SGR.
Board Chair Matt Ryan, District 3, said in an email that no change to the recruitment process or the timeline for the search have yet been made.
"The board is meeting to hear from all the supervisors on their thoughts and opinions on the process. We simply are taking time to engage in the conversations that are necessary for a proper recruitment and transition and fully review options," Ryan said.
The position was posted by SGR on Jan. 5, and the search is set to close on Thursday, March 11.
Coconino County Human Resources Director Erika Philpot told board members that as of Tuesday, 12 candidates had already applied, several from out of the state, and three additional candidates were expected to apply.
Supervisor Patrice Horstman, District 1, said Tuesday she was concerned over the speed at which the county and SGR would be searching for and then bringing on a new county manager.
"I have been concerned from the very beginning of this process on the speed of this process. I know that it was acknowledged by our recruitment company, SGR, that this was an aggressive process -- and timeline," Horstman said. "I continue to be very concerned about the speed at which this very important decision is proceeding. We have less than a month and the position closes."
Vice Chair Lena Fowler, District 5, also had concerns, adding that any new manager would be taking the reins during a difficult time. She said the board itself has other priorities taking up its time, including the budget, ongoing pandemic response and a COVID-stricken economy.
"There is so much that is right before us. And then we have this transition that we have to go through with our county manager. So, yes, it is very concerning that we have to switch and bring someone in that does not know our county, it is a great challenge," Fowler said. "I'm an agreement, it's moving very fast, but how else do we address it?"
Given the challenges faced by the county, Supervisor Jeronimo Vasquez, District 2, wondered if it wouldn't be best to search specifically for someone who is already familiar with Coconino County and the communities and issues it contains.
"I trust all your judgments in terms of where that process has been coming up to now. But I really, I really think that we really need to look at, you know, someone who really knows the community, the different communities in this county. Because if we bring someone in this from far away, and they have to learn that's going to be a quick learning curve. And it might be there might be some rough spots along the way," Vasquez said.
The board is set to continue discussions about the search within executive session on March 2.