The City of Flagstaff will organize a charter review committee to examine whether changes should be made to the way elections are run.
Flagstaff City Council approved a dynamic list of legislative priorities for both state and federal lobbying on Tuesday.
Former Flagstaff Representative Rick Renzi was among a flurry of 73 pardons issued by President Donald Trump on his last day in office.
When Arizona passed Proposition 207 it paved the way for citizens older than the age of 21 to possess and grow marijuana, and retailers to sel…
PHOENIX — The Arizona Legislature begins its 2021 session on Monday in the midst of a pandemic that is once again enveloping the state and car…
Economic development at Camp Navajo in Bellemont is one step closer to reality after decisions by both the Coconino County Board of Supervisor…
A violent insurrection in the nation's capital Wednesday may have taken place on the other side of the country, but the tremors were still fel…
"This coup on our capitol and country is reprehensible and utterly un-American. This is a dark day for our republic." -- Flagstaff Mayor Paul …
Coconino County Deputy County Attorney Brian Furuya has been appointed to the Arizona Court of Appeals, Division I, by Gov. Doug Ducey and wil…
The COVID-19 testing site at Fort Tuthill County Park in Flagstaff will operate on a modified schedule for the New Year's holiday:
Coconino County has appointed Wes Dison as Emergency Management Director, pending confirmation by the Board of Supervisors at their Jan. 5 meeting.
The City of Flagstaff named Dan Musselman as the new police chief Monday, according to a city media release.
Contentious races at the national, state and local levels helped lead to the largest election in the history of Coconino County. From COVID-19…
Friends of Flagstaff's Future has announced the hiring of a new executive director, Michele James, according to a press release.
Coconino County has been a leader in local COVID-19 response from the beginning, with its health department collecting specimen samples for CO…
After four years as mayor and 12 years serving on Flagstaff City Council, former mayor Coral Evans handed over the reigns to new mayor Paul De…
With restrictions still in place, the year inside and out of city hall was dominated by COVID-19. But between business closures and mask manda…
Coconino County Manager James Jayne will be retiring from county service effective July 2, 2021 after decades of public service.
The City of Flagstaff filed an emergency temporary restraining order against Desert Mountain Energy on Friday. The order seeks to permanently …
Mayor-elect Paul Deasy won't take his seat until next week, but he has already encountered controversy.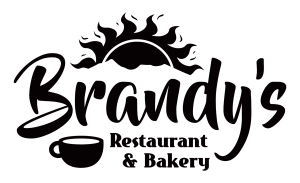 Brandy's Restaurant & Bakery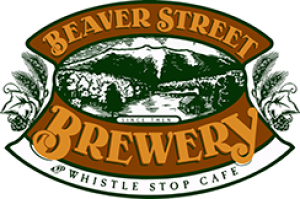 High Occupancy Housing zoning changes that the Flagstaff City Council adopted on Nov. 17 will become effective on Monday, March 1, 2021.
Proposition 207 legalizes the recreational use of marijuana, but Coconino County Attorney Bill Ring wants to remind the community that not all…
For over two decades, recyclables in Flagstaff have been collected, sorted and then sold by Norton Environmental.
As the City of Flagstaff continues its search for a new police chief, it will be hosting a virtual meet and greet at 5 p.m. on Wednesday so co…
With a 5-2 vote, the Flagstaff City Council declared an affordable housing emergency in Flagstaff on Tuesday.
Flagstaff City Council will be deciding whether to pass a resolution declaring an affordable housing crisis Tuesday.
All Coconino County administrative offices will be closed Thursday, Nov. 26, and Friday, Nov. 27 for the Thanksgiving holiday.