Airlines and rental companies at the Flagstaff Airport will have to wait to find out if requested rent abatements will be approved after the F…
During a call with business leaders from across the state and northern Arizona, Governor Doug Ducey said he is counting on businesses to help …
The City of Flagstaff is hoping to fully address the $112 million Flagstaff owes to the public safety pension and save money in the process.
In any other election year, Eva Putzova would be driving across Arizona's sprawling 1st District to get to in-person campaign events in her ch…
The Arizona Wildlife Federation (AZWF) has awarded Coconino County's Liz Archuleta, Chair of the Board of Supervisors, its Women in Conservati…
As of Monday night, almost all of the clients at Flagstaff Shelter Services are now being sheltered at one of three motels in an effort to pro…
The COVID-19 crisis and resulting economic downturn dominated the city's most recent budget retreat with Flagstaff City Council and staff memb…
Coconino County will host a public interactive Town Hall on Wednesday, May 6 from 6:30 p.m. to 8:00 p.m. using Zoom Video Communications (Zoom…
The Flagstaff City Council unanimously passed a recession plan last week designed to guide the city through both the current economic downturn…
Ballots for Tusayan's May 19 Special Election have been mailed to all registered voters residing within the town's boundaries, Coconino County…
Senator Martha McSally delivered several boxes of personal protective equipment to Northern Arizona Healthcare Thursday as she visited Flagsta…
As projected revenues plummeted, the city of Page laid off about 14% of its municipal staff this week.
The Flagstaff Pulliam Airport is receiving $18.1 million in federal funding from the Coronavirus Aid, Relief, and Economic Security (CARES) Act.
Flagstaff voters may not have to consider any municipal bonds on the November ballot thanks to the coronavirus.
Williams Mayor John W. Moore suspended his congressional campaign for Arizona's District 1 over the weekend as a result of the coronavirus crisis.
Flagstaff voters may be voting for mayor twice this year after four candidates turned in enough signatures this week to be listed on the ballot.
Next week, candidates running for Flagstaff City Council will be turning in the petitions that allow them to officially appear on the November…
All 15 of Arizona's county treasurers urged the state to extend its property tax delinquency deadline to June 1 on Monday.
Arizona Governor Doug Ducey will hold an hour-long virtual COVID-19 town hall on Thursday, with all Arizona citizens able to submit questions.
The Coconino County Board of Supervisors named District 2 Supervisor Liz Archuleta as Chair of the Board during the regular meeting March 24, …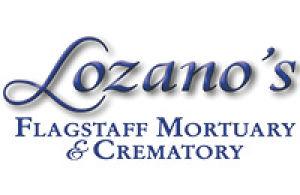 Lozano's Flagstaff Mortuary & Crematory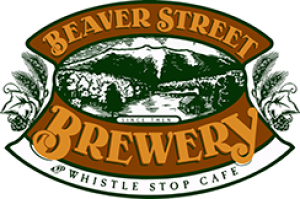 Although she was expecting it, the email Hannah Trageton received from her boss last week was not an easy one to read.
Coconino County will be changing building entrance procedures and staffing to help reduce the spread of COVID-19 and protect county employees …
As public health officials continue to battle the spread of the coronavirus and encourage people to stay home, the Flagstaff City Council won'…
Coconino County has its first presumptive case of COVID-19 in the greater Flagstaff area, Coconino County Health and Human Services confirmed …
Northern Arizona State Senator Sylvia Allen took a swipe at Flagstaff Mayor Coral Evans for her response to the coronavirus pandemic Wednesday…
Coconino County accepted ballots at a makeshift drive-through during Tuesday's Democratic Primary.
She has worked in the Coconino County Elections office for 10 years, but Penny Hoffman said she has never experienced an election like this one.