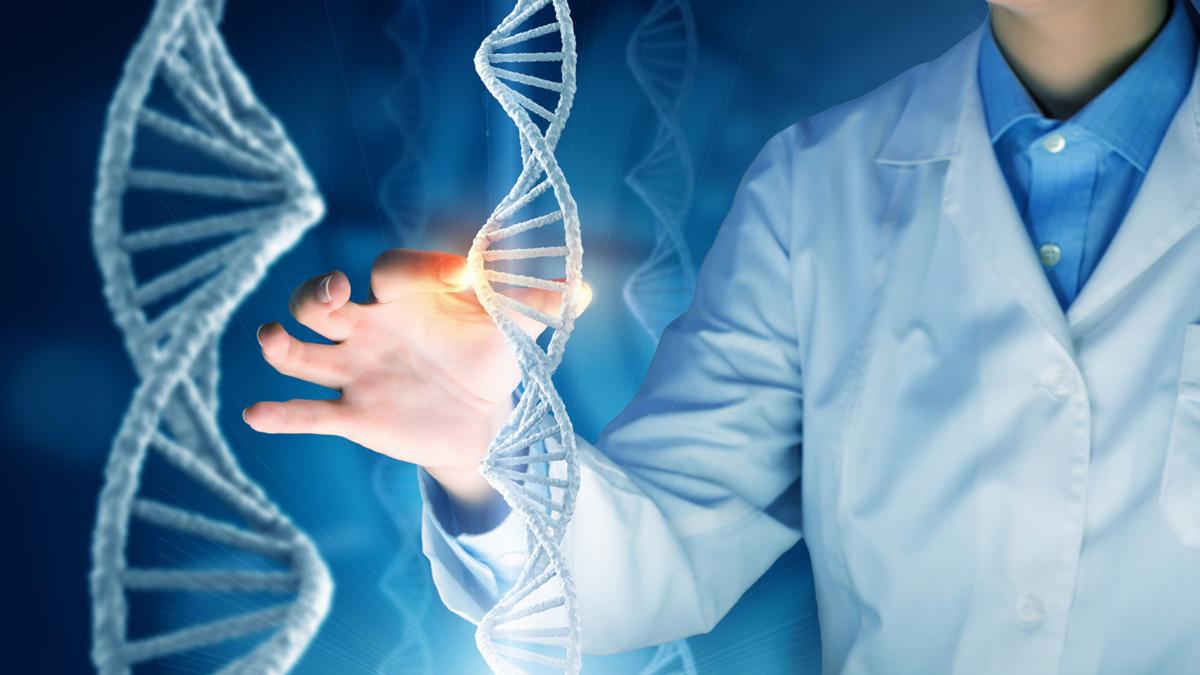 The Arizona COVID-19 Genomics Union (ACGU), a new collaboration between the Translational Genomics Research Institute (TGen), the Pathogen and Microbiome Institute at Northern Arizona University and the Ecology and Evolutionary Biology Department at the University of Arizona, has launched an initiative to study the genetic codes of Arizona's COVID-19 samples.
Scientists of the AGCU will use genomic sequencing techniques to analyze the virus to track its different strains, allowing them to determine how the virus is being transmitted and changed over time.
"We have the capacity to absolutely sequence every single Arizona case and that is our goal," David Engelthaler, co-director and associate professor of TGen's Pathogen and Microbiome Division in Flagstaff, said in a virtual press conference Wednesday, when the union was announced. "We know some just won't get in the system, but we are working hard to make sure we can get all of those into the lab and sequenced and be able to share that data not only with the union but then globally with the genomics world."
These observations could help in developing effective therapies and vaccines to treat COVID-19, as well as provide epidemiological insights, such as which strain Arizona cases derived from, how long it will be until the number of COVID-19 cases double and the effectiveness of Gov. Doug Ducey's stay-at-home order.
"These are very, very subtle differences that we use to track, so these mutations are kind of like bread crumbs for us. … We're trying to follow those bread crumbs back to the source," said Paul Keim, co-director of TGen North and executive director of NAU's Pathogen and Microbiome Institute.
The group has already sequenced more than 100 samples from the state's first cases and expects to double the amount by the end of the week. Analyses so far have revealed the major Arizona strain is similar to the ones seen in Europe and states such as Utah and Washington. Whether the virus traveled to Arizona from another U.S. state or directly from Europe remains to be determined.
Michael Worobey, head of UA's Ecology and Evolutionary Biology Department, said the studies are a advanced form of epidemiology because they do not depend on records such as case numbers, hospitalizations and number of deaths.
"Genomics allows, in some ways, to go back in time and have a look into what was happening, when things started really cooking and transmitting," Worobey said.
The team said there is not yet evidence to show certain strains are more harmful to humans than others.
"We think the higher rates of hospitalization and higher fatality rates are 100% a human factor, people who have high risk conditions: the elderly, those with cardiovascular disease or diabetes or lung disease," Engelthaler said. "These are the ones that are most at risk, the ones we need to protect the most on the public health side."
Because each strain of the coronavirus has about 10 to 12 mutations across the 30,000 nucleotides that comprise the virus, Worobey estimated it would take a few years for strains to evolve enough to affect immune systems differently. He said organizations will have to work quickly to develop an effective vaccine, though.
"We're in this sweet spot, where if we do develop a vaccine, it's likely to work across every lineage in the world -- but if that takes too long, that's going to become more challenging," Worobey said. "I still think there's a chance, with a really good vaccine if we can push it out in a year or so and get it out to a huge number of people in the world, it's still not impossible for us to drive this thing into extinction, but it's getting less and less likely and more likely it will establish itself into another virus like influenza that we have to be concerned about year to year to year."
Concerned about COVID-19?
Sign up now to get the most recent coronavirus headlines and other important local and national news sent to your email inbox daily.