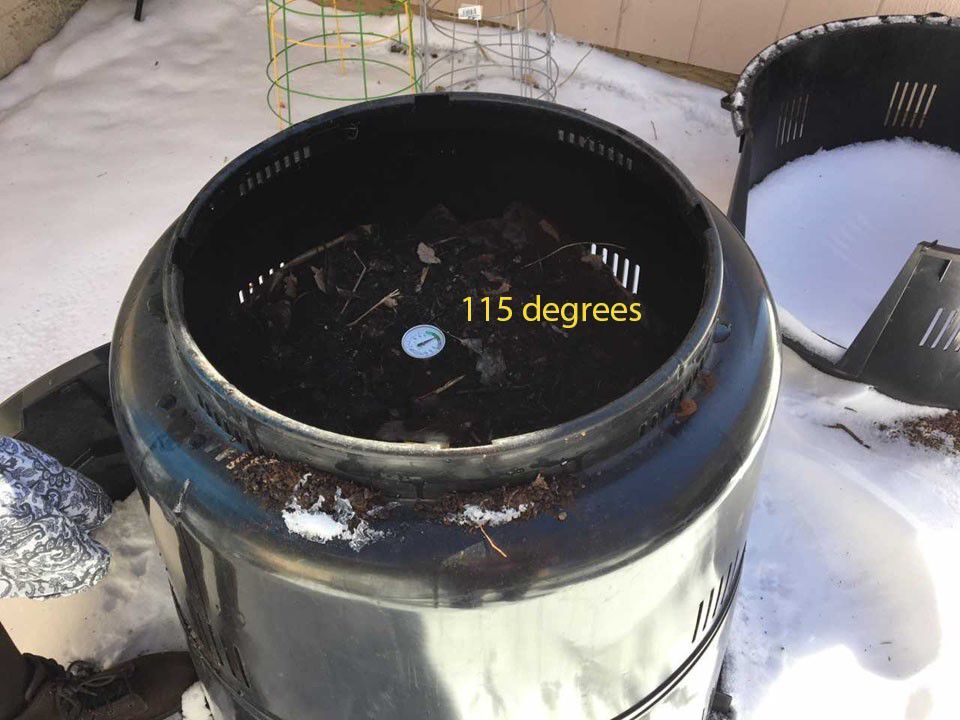 This article is for all us procrastinators who have yet to put their gardens to bed.
It was summer until just a few days ago, and then we moved straight into winter. Except for shutting off the irrigation — irrigation systems should be shut down and drained when nighttime temperatures drop below 28 degrees — there's still plenty of time to finish those gardening chores left undone.
Prepping your garden beds now will make spring gardening much easier and will ensure that newly planted and less hardy plants survive to spring.
Add Organic Matter: Fall is a great time to dig organic matter into your vegetable beds. Not only are you feeding beneficial soil organisms, thereby improving the health of your soil, but come spring, you'll be able to start your garden as soon as the ground thaws. Now is an excellent time to add materials that haven't completely composted as that will finish over the winter.
Keep Growing Greens: Kale, Swiss chard, and other cool season greens can survive our cold winters just fine and will perk up in the spring, providing an early harvest before you have planted your tomatoes. But watch out for javelina and other pests. My nextdoor neighborhood social app has many 'skunk pig' sightings. Squadrons of this New World pig can completely wreck your garden, especially now as they are looking for food and water. Once uncommon in northern Arizona, a warmer climate means they are here to stay. Consider adding garden fencing to your Christmas list if they've been a problem.
Watering: In our dry climate, watering your garden thoroughly before the ground freezes is an important garden task especially for non-native ornamentals. This year, summer and fall have been extremely dry; we've only received 8.5" of precipitation in 2020 compared to our average of 19" for this time of year. It is our second straight year for our 'nonsoon' and long, dry periods can damage plants including native ones. If you haven't gotten around to putting your garden hoses away, this weekend would be a great time to water trees and shrubs, especially those that are newly planted. If this dry spell continues, water trees and shrubs deeply every 3-4 weeks until the soil freezes or it snows. Fingers crossed for the latter!
Cut Back Perennials or Not: Some people like to cut back their perennials while others prefer to leave stalks and seed heads in place. It's up to you. Perennials can be cut back to about 4 to 8 inches above the ground. However, many perennials benefit when their stalks are left in place as foliage helps insulate their crowns. And unpruned perennials will provide food and shelter for many birds this winter. This year I'm leaving my perennials intact not only for the birds but to facilitate my new socially distanced activity, birdwatching.
Start a Compost Pile: If you don't already have a compost pile, now is a great time to start one with all your garden trimmings. You can throw them into your compost bin along with dried leaves and vegetable kitchen scraps. Over time, this will break down into nutrient-rich compost that you can add to your garden next spring. Yes, you can compost in winter. Last January, I arrived at my office when the temperature was a frigid 6o to find the compost bin at 115o. The key is to continue adding material and turn the pile weekly regardless of how much snow is on the ground.
Apply Winter Mulch: Winter mulch isn't necessary for all garden plants but it can mean survival for the less hardy or newly planted ones. Plus, it helps keep moisture in the soil. Adding mulch this time of year minimizes temperature variations, reduces frost heaving, and can delay early spring growth that can be damaged by late spring freezes. Late fall is the perfect time to mulch; winter mulch should be applied when nighttime temperatures are consistently below freezing. Many northern Arizona gardeners use pine needles on their garden beds though any organic mulch such as straw or bark chips will do. If you are looking for pine needles, you are welcome to visit me and rake them from my yard.
I'm usually tired of gardening by fall, but I want to encourage everyone to keep gardening, even if only for an end of season cleanup. Gardening is the ideal outdoor activity for both our mental and physical health. This year, we need gardening now more than ever.
Hattie Braun is the Coconino County Director for the University of Arizona Cooperative Extension and the Coconino Master Gardener Program Coordinator. If you are interested in taking the 2021 Coconino Master Gardener class, I am happy to add you to our interest list. Email hbraun@email.arizona.edu
Get local news delivered to your inbox!
Subscribe to our Daily Headlines newsletter.