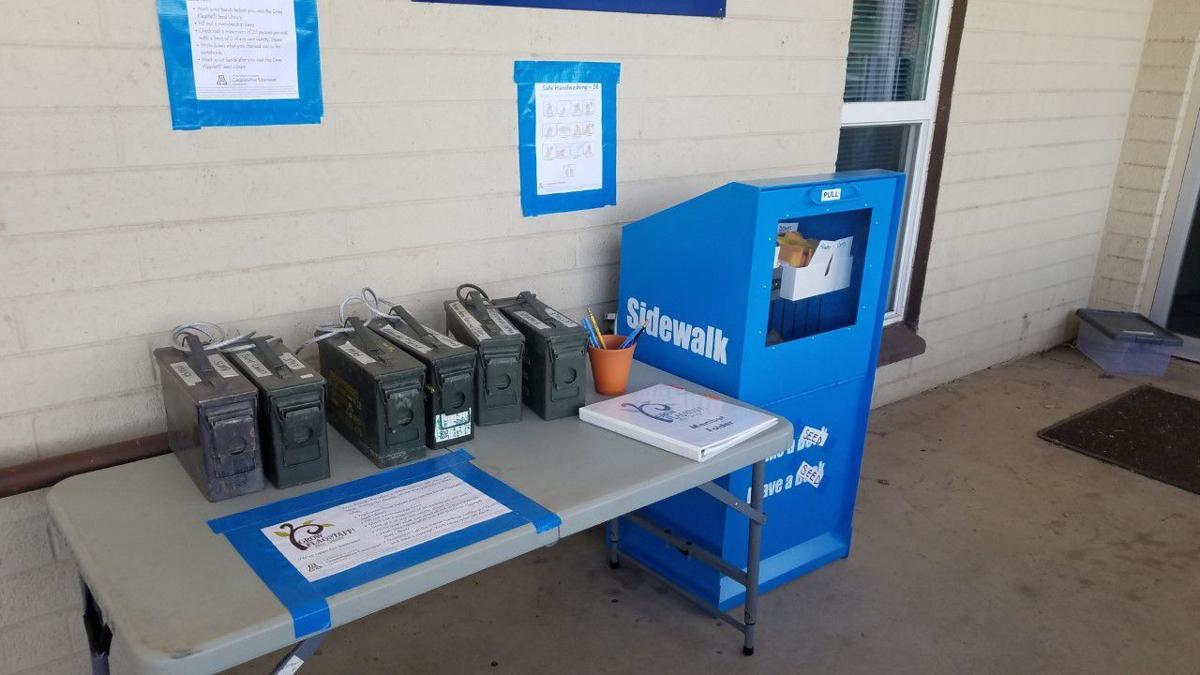 One of my favorite things about January is the arrival of seed catalogs. I spread them out and go through them, page by page. Seed catalogs are my Breakfast at Tiffany's. For me, it is a sensory experience, and I cannot help the joy I feel from this annual ritual.
Why do I love them, even though I know logically I could never plant all the varieties I circle? (I mean, I have so many seeds personally it was why I suggested we start the free Grow Flagstaff! Seed Library.)
I suppose I love seed catalogs because they are an endless possibility of what might be. I envision to what glories my garden might attain given the diversity and bounty offered with so many seeds. The greatest joy for me is in the planning. And to be fair, nothing planted looks as grand as what I imagine, but oh! If water and space were not an issue…
Reading the descriptions of each seed makes it easy not to have visions of grandeur. They make each plant sound like a smorgasbord of manna from the gods. Reading them, you would think every seed was a foolproof way to have a lush garden merely by throwing seeds onto the ground.
Some of them can wax eloquent about the precise color, texture, or flavor of the proffered product. But if you can read between the lines of the flowery prose and get to the basic facts listed, you can make a proper selection.
For vegetables, I look for things like hardiness, days to maturity, approximate produce size, and water requirements. Since we live in a cold and dry climate, care must be given to these options. But I also pay attention to what the catalog writers say about sweetness, ease of growing, and hours of sunlight needed. Sun requirements are specifically varied in the Flagstaff area as some sites are shaded by our Ponderosa Pines and other areas, like Baderville and Doney Park, get more sun than some plants appreciate. For flowers, I look for blooming time, height, pest resistance, and if it attracts pollinators or not.
As you may have guessed already, not all seed companies are equal. Seed companies often rely on seeds grown far away and not adapted to the local climates. Seed patenting is also becoming an issue for both large and small organizations relying on seed sales for their livelihood. Beyond the fancy catalogs, look for companies committed to quality seeds meant to grow in your type of climate. Not only will they try to grow as many seeds of their own at their location but they will also contract local growers to produce quality vegetable, fruit, herb, and flower seeds for them.
Also, be aware federal government standards only dictate that seed germination rates (depending on the species) be around fifty to seventy-five percent positive germination.
Most good companies are higher than this because they want to give you fewer duds and more buds. It is in their best interest and yours. Seek out those who bank on fresh, quality seeds. They usually have an excellence commitment in their catalogs or on their website. Read it and see what their own standards are, which nearly always exceed those set by the government.
Some of my favorites seed companies I have always had good luck with are Terroir Seeds, Miss Penn's Mountain Seeds, Snake River Seed Cooperative, Native Seeds SEARCH, Siskiyou Seeds, Adaptive Seeds, Hudson River Seed Company, Baker Creek Heirloom Seeds, Seed Saver's Exchange, and Farm Direct Organic Seeds. However, there are many, many wonderful seed companies diligently growing out seeds to meet localized gardening challenges.
And speaking of challenges, even more satisfying than choosing seeds from a catalog is selecting for your own, favorite seeds from your garden produce and spent flowers. And if you do not know where to start saving your seeds year to year, feel free to visit the Grow Flagstaff! Seed Library kiosk outside the University of Arizona Cooperative Extension Office at 2304 N. 3rd Street. There you may pick up seeds and flyers about seed starting and saving.
Jackee Alston is the co-editor of Gardening Etc., a University of Arizona Cooperative Extension Master Gardener, founder of the Grow Flagstaff! Seed Library, and has been growing food in Flagstaff for 14 years.
We will offer several options for taking the Coconino Master Gardener class in 2021. Contact hbraun@arizona.edu soon for more information as classes start the last week in January.