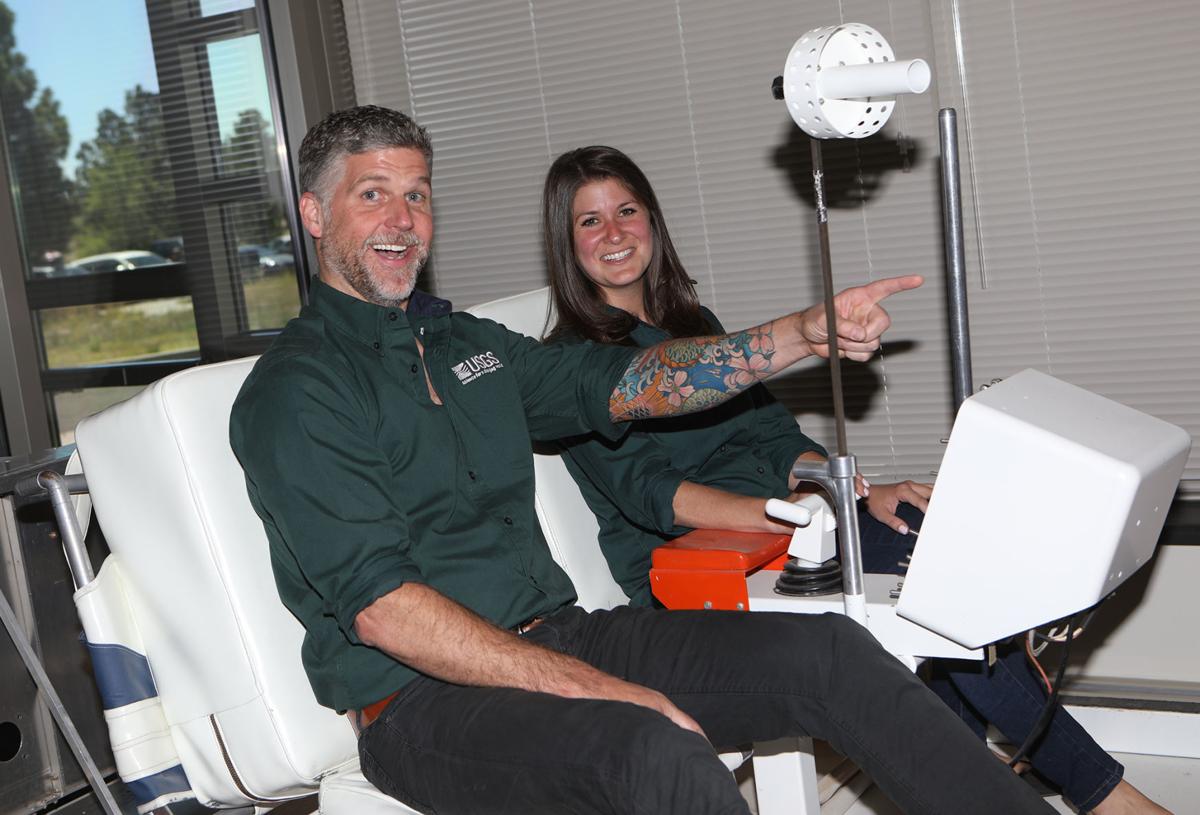 Though NASA's Apollo astronauts were the first to be trained in northern Arizona, they are far from the last.
Continuing the local legacy of space exploration, NASA's current class of astronaut candidates will visit Flagstaff this fall, completing the same trainings as the Apollo astronauts did half a century ago to prepare them for visits to the International Space Station or upcoming NASA missions.
This group could be the next to step foot on the moon. Or the first on Mars.
"There's some differences in the use of new technology, but they're working in the same exact sites were we trained the Apollo astronauts with the same objectives. They will be walking in the same boot steps," said Lauren Edgar, instructor for the class.
Edgar and Jim Skinner, research geologists with the United States Geological Survey (USGS) Astrogeology Science Center, will camp with the candidates this fall, when they will spend a week collecting geologic data in a roughly 3-by-3-mile area near SP Crater 30 miles north of Flagstaff.
Edgar, who studies both Earth and Mars and helps operate the Curiosity rover, has been working with this class for about a year and a half. She joined them last year for their first field geology training in New Mexico's Río Grande del Norte National Monument, another Apollo training site.
Skinner was added to the team more recently for his expertise on planetary mapping and the geology of the Flagstaff region.
"The astronauts are not geologists: they are pilots, medics, biologists and engineers. We will train them to be geologists," he said, noting they must be taught geological processes, qualities of different rocks and how to take field notes and collect samples.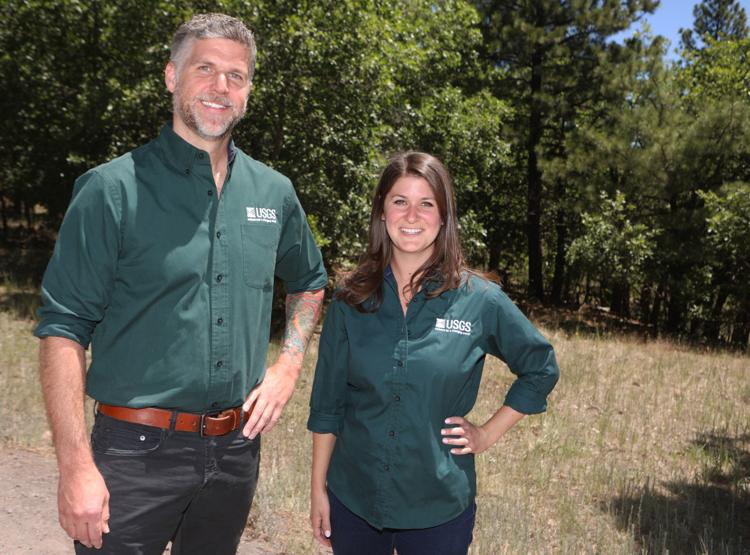 The current class of 12 astronauts was selected in 2017 from more than 18,000 other applicants.
Their preparation in Flagstaff will be their final geological training session and one of the last trainings before the conclusion of their 2-year candidacy.
Last year, they took geology lessons in a classroom for a week in Houston before traveling to New Mexico to be out in the field. The process will be repeated this year with a classroom session in Houston before the astronauts fly to Flagstaff for their field training.
"We throw so much information at them so quickly, but they really are absorbing all of that. They are really fun, charismatic people to work with," Edgar said.
The goal of their upcoming practice mission is to replicate the conditions of real lunar or planetary missions by testing equipment and uncovering the geologic history of the region, needed to create geologic maps.
Local experts will review the candidates' proposed geological history of the volcanic field after the week is over. The geologic conditions may be similar, but the experience does not quite replicate the real thing, though it is close.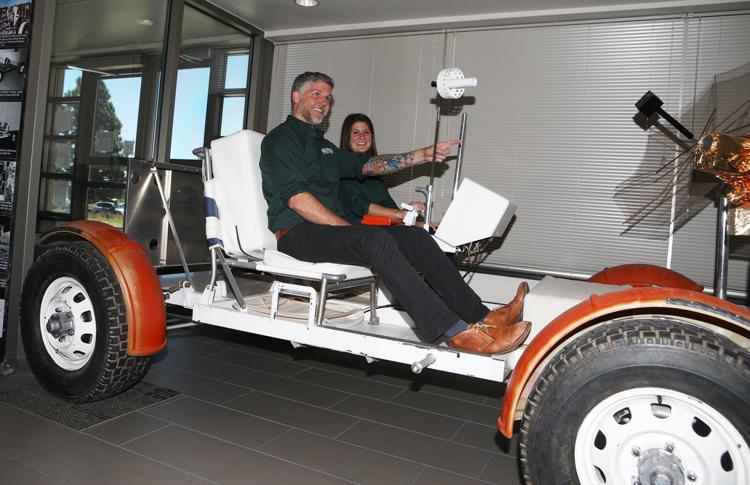 "When they are on other bodies they will be surviving at the same time, so all these demands that will be placed on them are rigorous because they need to understand how to do everything as efficiently as possible," Skinner said.
Teams will have two "landing sites" to choose from and will create their paths through the area themselves, depending on what sort of information they hope to find.
They will have a geologist's standard tools – hand lenses, field notebooks, rock hammers, GPS trackers aerial photos and topographic maps – as well as modern technology like drones and a handheld x-ray tool to analyze the composition of rocks.
Skinner said drones, which will make their space debut in the Mars 2020 mission, allow astronauts to better see the region and cover more area than they could on foot, but do not replace the more detailed geographical data that can be provided by up-close observations.
At the end of the week, whether the geological observations of these future astronauts are correct or not, their training brings more benefits than geological skills.
"It's a team bonding experience. The astronauts are really good at this and they need to be to make decisions together," Skinner said.
Edgar added that the training also allows the astronauts to become better advocates for geology in future missions, when they can recognize, for example, that spacesuits must allow them to bend down to pick up samples.
She said Flagstaff is as perfect a place to learn these lessons as it was for the Apollo astronauts.
"I think it will be inspiring for them and for us to work in the same locations while having this push to go back to the moon by 2024. We are re-experiencing some of that same excitement they had in the '60s. I would love to see some of this current class getting assigned to go to the moon and come back to Flagstaff to be trained for that," she said.
Get local news delivered to your inbox!
Subscribe to our Daily Headlines newsletter.