Functional. Modern. Long-term. These concepts and more have been infused into the design for Mount Elden Middle School's overdue renovations, options for which range from $9 to $12 million.
Although these improvements were intended to be completed during Flagstaff Unified School District's previous bond cycle, approved by voters in 2012, the funds were instead allocated to districtwide security measures following the shooting at Sandy Hook Elementary School in Newtown, Connecticut.
The project made a comeback during last year's election, though, when the bond override was passed, again allocating funds for updates to the middle school, especially to comply with the Americans with Disabilities Act.
Months before the school's portable 300-wing was torn down this summer, MEMS and Flagstaff Unified School District officials began meeting with architects, school staff and other stakeholders to design an improved space for students, teachers and the community.
The design proposed by SPS+ Architects, a Scottsdale-based firm, initially proposed a new building and connecting corridor; however, it has since been expanded to address additional aspects of the long-term master plan for the 45-acre property.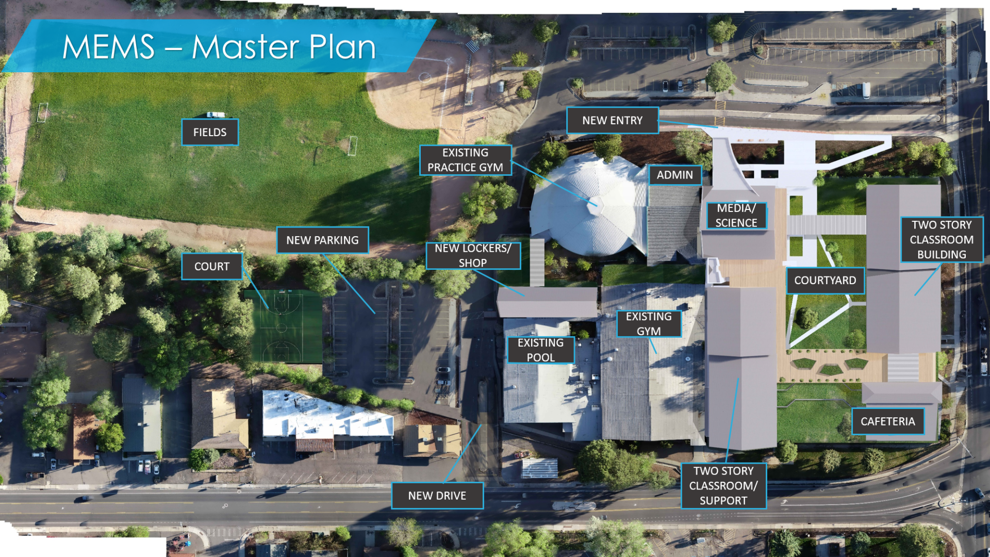 "Initially this was just going to be a replacement for the portable area and once we got into this, there's some other issues with the school that desperately needed attention," Kevin McDaniels, project manager with SPS+ Architects, told the FUSD Governing Board Tuesday.
Construction is scheduled to begin as early as March and could last from 10 to 17 months, depending on the selected design.
Components
A new building and ADA-compliant entrance to replace the 300-wing as well as an outdoor corridor between two divided wings of the school comprise the bulk of the project.
In these two areas, architects have incorporated increased natural lighting and outdoor spaces, as well as areas with multiple uses.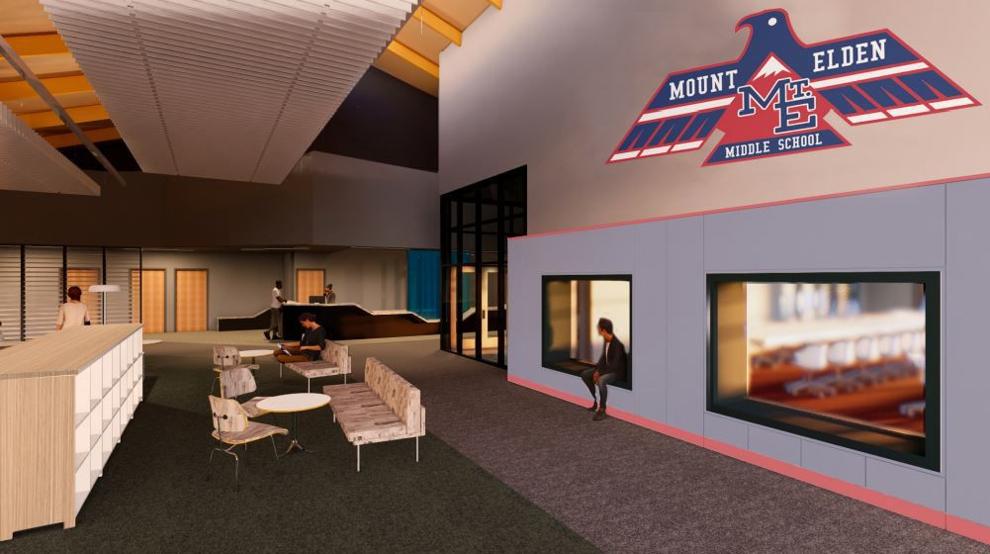 A library/media center will be installed on the top floor of the new building and will be accessible directly from street level. It will include a tech support station for students and staff to bring their iPads, which will be distributed in January as part of the 1:1 technology initiative.
"Our library will be specifically made to complement that [initiative] and make sure that students have what they need with their devices," said Donna Natseway, MEMS assistant principal and the school's project lead for the renovation. "There will be an actual space designated to do that, so we will not just have to fit it into an old building."
The school also plans to use the space for community events.
Below the library, on the first floor of the new building, four science classrooms will be created, as well as a prep room, meeting spaces and an outdoor patio.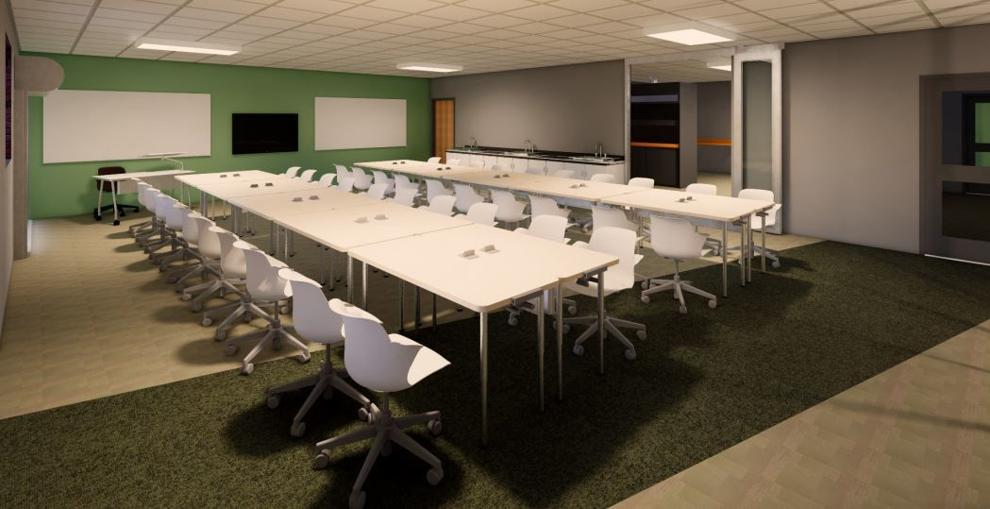 Current designs for the science classrooms include flexible furniture, which can be rearranged and locked into place, depending on the class or activity. Three of these rooms will also have garage doors to allow classes to better use outdoor spaces.
"All of these spaces going forward are all about that flexibility and being able to move things so that they adapt not only for our teachers' needs, but also for our learners' needs," said FUSD spokesperson Zachery Fountain.
An outdoor, covered corridor will replace what is now open space between two wings on the east side of the school. This section of the project also allocates space for two "learning nodes," gathering areas for students and classes during the day, at lunch and after school. These hubs would be located indoors, at each end of the corridor.
Natseway added that, ideally, additional gathering spaces for students will be created in the new entryway using "social stairs," widened platforms to the side of the main passageway on which students can sit and visit while others walk by.
Possible additions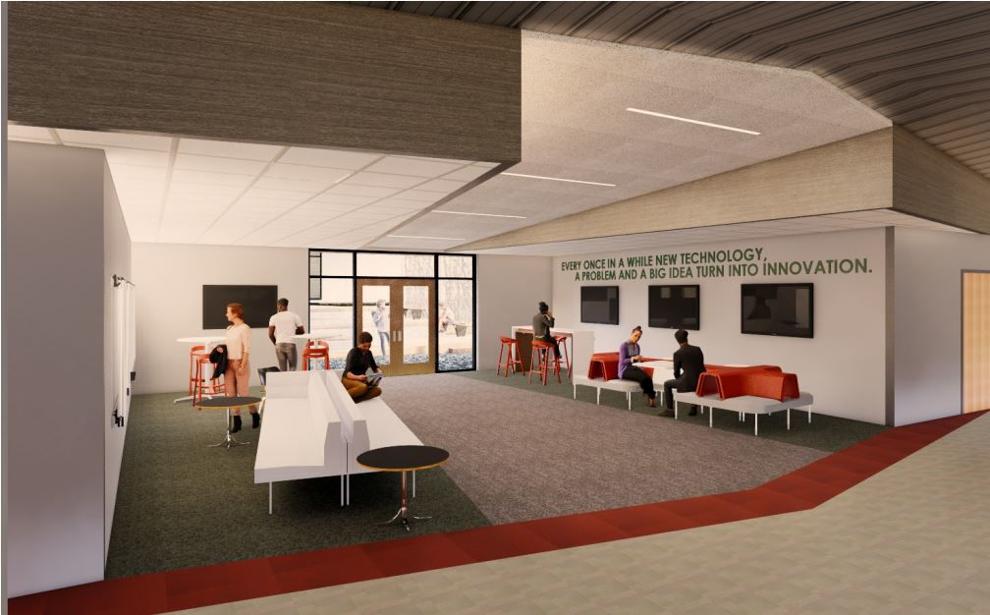 Following recent discussions with school staff and the district governing board, several options for additional renovations have also been proposed, with the goal of creating an improved multipurpose space separate from the school's cafeteria.
During the presentation to the Board, Principal Tammy Nelson said these updates are essential if MEMS intends to attract as many students as Sinagua Middle School, which has more services because it was initially created as a high school.
"We need to be cognizant of the idea that if we don't produce something that is as up-to-date like Sinagua, we're going to continue to have a discrepancy between the two middle schools," Nelson said.
Although district officials and board members agreed they would like to have a separate gymnasium for the school, with a $3.5 million price tag, it may not be the best use of the bond funds, which must also be used to create a new elementary school.
Instead, they favored an option to relocate and remodel band and drama classrooms and the school workshop in order to create a new multipurpose space with a higher ceiling for physical education. This restructuring would cost $1.3 million.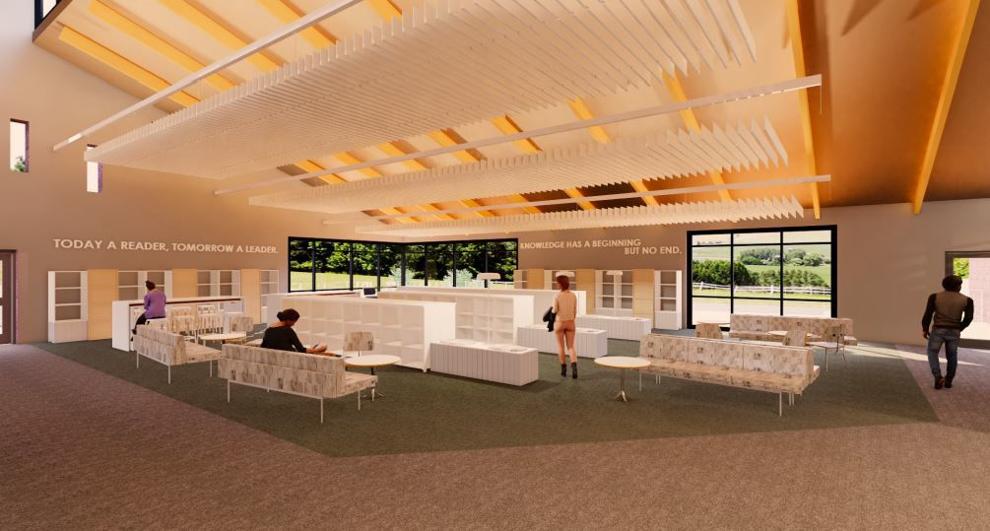 The group is also considering converting two unused locker rooms into classroom space for about $178,000. During construction of the new building, these areas could also act as a temporary library.
"It's an opportunity to recapture some space that's really not being used," Superintendent Mike Penca said during the presentation.
Renovations
To blend the new additions with the existing structure, the project includes updates to carpet, paint and furniture throughout the school.
It will also call for a renumbering of the campus to make room numbers progress by location, not by date created.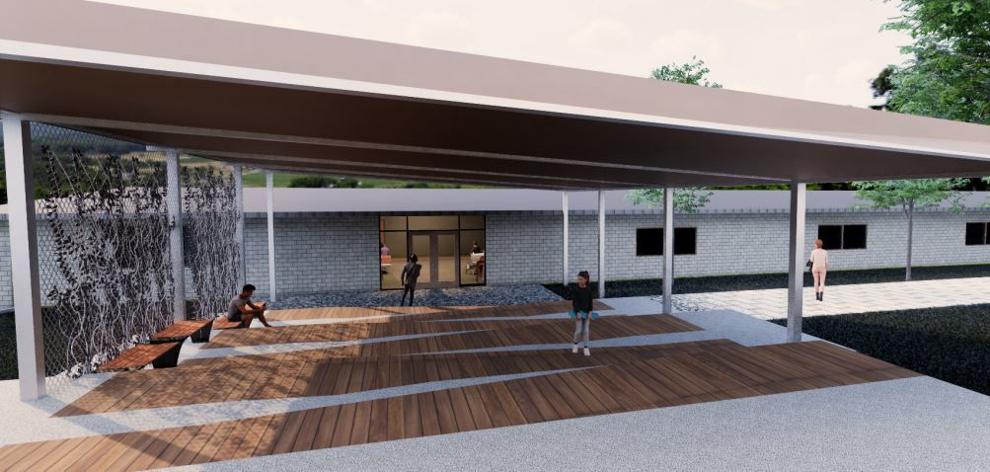 McCarthy Building Companies, which operates out of Phoenix, will be completing all additions and renovations. This is the first partnership between FUSD and McCarthy; however, the construction company has previously worked with Northern Arizona University to remodel the Science Annex and Wettaw Building, among other smaller projects.
As the project approaches its groundbreaking, the company will be hosting a career fair to recruit local subcontractors to work on the project.
Project Director Michael Horn said, at its peak work time, the project is likely to require up to 80 tradesmen, most of which he hopes to find in Flagstaff.
"It's easier for us to manage," Horn said. "We want to make sure the Flagstaff tax dollars are being spent on Flagstaff businesses."
FUSD is continuing to seek community input on the MEMS renovation project through a community survey available on the MEMS website.