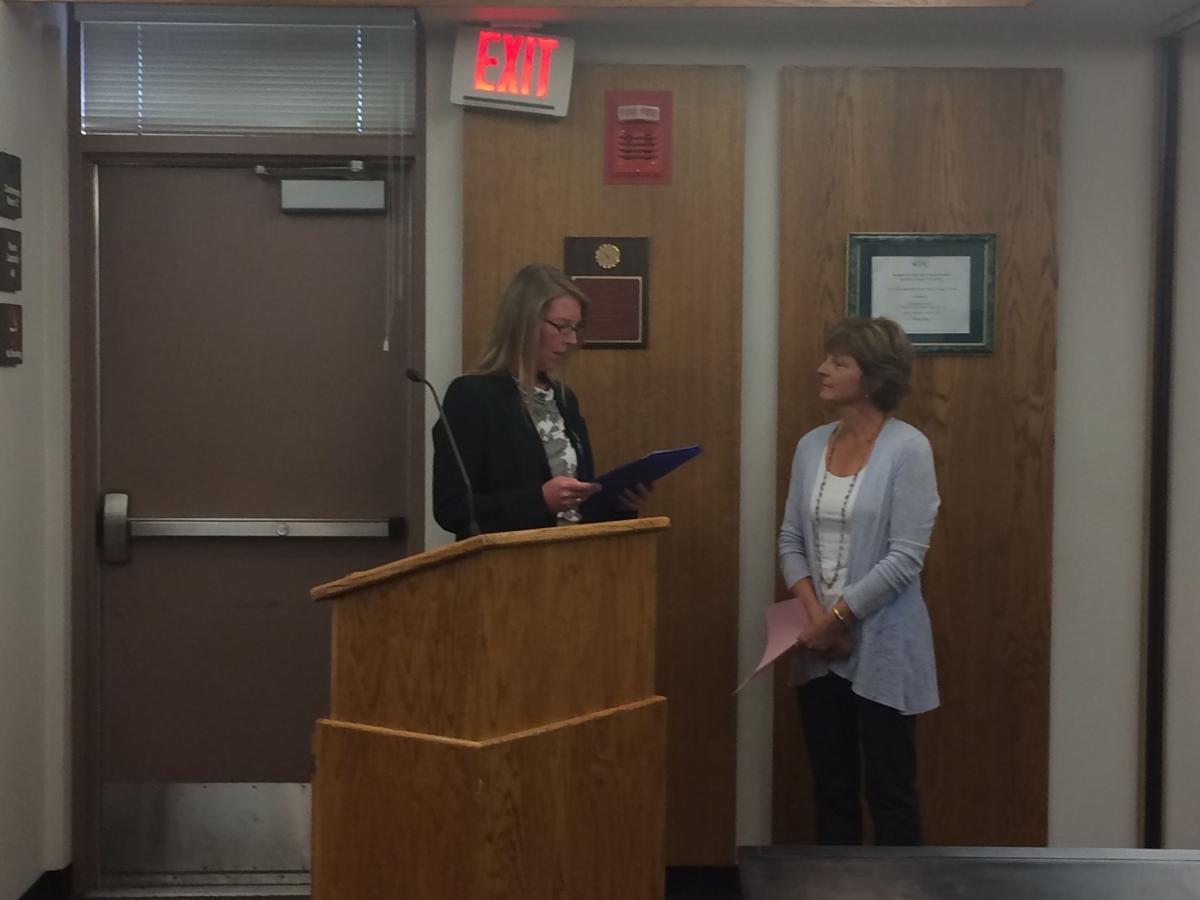 Carol Haden was sworn in as the fifth member of the Flagstaff Unified School District Governing Board Tuesday afternoon to fill the position vacated by Kim Khatibi.
At the meeting, Coconino County Superintendent of Schools Risha VanderWey said that several people applied for the position, and five finalists were named by the selection committee before she chose Haden to fill the vacancy.
Haden received her doctorate in curriculum and instruction in 2006 from Northern Arizona University with an emphasis in program evaluation. She worked as a biology teacher in Tuba City and a lecturer at NAU before becoming a principal evaluator at Magnolia Consulting, district spokeswoman Karin Eberhard said in a press release.
Haden has specialized in evaluating science, technology, engineering and math (STEM) programs for the last 15 years, Eberhard said. Prior to specializing in STEM, Haden evaluated programs for English language learners and community college retention and transfer programs, Eberhard said.
Haden has two teenage sons, both of whom attend FUSD schools.
"As a parent and as an educator and as a researcher, I have been dedicated to supporting high quality education," Haden said in a prepared statement. "I am honored to serve on the FUSD governing board and hope that as a board member I can contribute to a vision for the district that advocates for accessible and equitable education for all students."
Get local news delivered to your inbox!
Subscribe to our Daily Headlines newsletter.