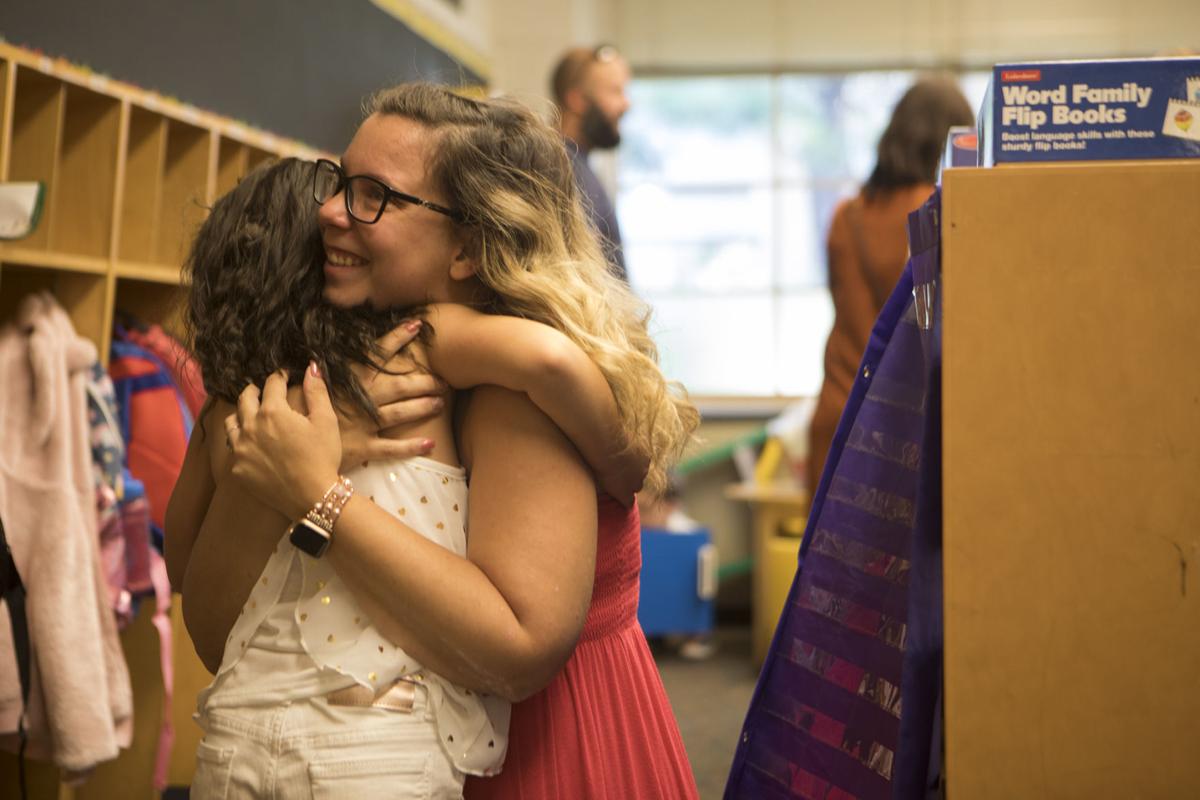 The Flagstaff Unified School District Governing Board approved the district's plans for the fall Wednesday evening after three hours of presentations and discussion.
Unlike the previous version, the "Safely Forward" plan for returning to school now includes more specific details about the day-to-day practices that will be implemented in order to have at least some students back on school campuses in August.
Families will be given the option between three learning types: in-person, flexible remote learning and distance learning through FUSD's online school, Northern Arizona Distance Learning (NADL). Students can switch between flexible remote learning and in-person quarterly or with administrative approval. Students enrolling in distance learning, which will be offered for grades 5-12, may enroll for an entire semester or school year.
"I hope families will take the options they have and make their best choices based on their own situation," said Carole Gilmore, clerk of the board.
Surveys will be sent to families starting Tuesday so they can indicate their preference to allow the district to adjust classroom rosters, schedules and staffing to reduce the number of students in each classroom before the first day of in-person classes, which Gov. Doug Ducey pushed back to Aug. 17 in his executive order this week.
In a press release Thursday, FUSD announced it will stop in-person learning as needed depending on the status of the COVID-19 situation "at the classroom, school, or district levels." The FACTS before and after school program will be available when in-person activities are allowed on FUSD campuses.
Mary K. Walton, Assistant Superintendent of Curriculum and Instruction, said Wednesday that online options, in particular, will require more accountability from FUSD students.
"Online learning requires a lot of discipline and commitment. We will be there to support the students all the way through, but unlike the … spring, this is a requirement. Attendance will be taken, work will be assigned and work will be assessed throughout this entire year," Walton said. "So it's higher stakes going into this fall learning."
Though teacher representatives included in the virtual work session Wednesday admitted they have been able to contribute significantly more input since the first draft of the plan, they still expressed concerns about safety guidelines, instructional minute requirements, and the workload of teaching both in-person and online through the flexible learning option. NADL has separate educators.
"I know that I can be a qualified educator on either of those platforms, but I don't know that I can provide a quality education on both simultaneously," said Jordan Morales, a second grade teacher at Kinsey Elementary.
As stated in the plan, teachers as well as substitutes, paraprofessionals and classified staff will receive training on remote learning and health and safety protocols.
Staff who do not feel comfortable returning to in-person work can request a telework assignment or reassignment, said Human Resources Director Dawn Anderson. She said requests from staff with ADA accommodations will be processed first, followed by those with immunocompromised family members and then those who feel uncomfortable. This information will be gathered from staff this month.
The approved plan for in-person learning scrapped mandatory temperature checks of students from the previous version, though it maintains that students exhibiting visible symptoms will be sent home. All employees will have their temperature checked at the beginning of each shift and when entering or re-entering any FUSD building.
Being on campus will require distancing between individuals, mask wearing and hand washing at specific times, and increased cleanings of spaces and equipment.
Elementary students through third grade will eat lunch in the cafeteria to prevent spills, but older students will eat in their classrooms to promote distancing. High school campuses will be closed during lunch periods to limit students from leaving campus during the day.
FUSD will be following Arizona Interscholastic Association (AIA) guidelines for athletics and extracurricular activities, which will be offered to students in a modified form regardless of which of the three learning options they choose.
Alongside its approval of the plan Wednesday, the Governing Board said the plan will need additional clarification on face mask requirements and the possible hiring of a medical adviser for the district.
"It's not a finished document," said Superintendent Michael Penca. "We've got a lot more work to do throughout the summer and prior to the first day of school and throughout the year."
Concerned about COVID-19?
Sign up now to get the most recent coronavirus headlines and other important local and national news sent to your email inbox daily.