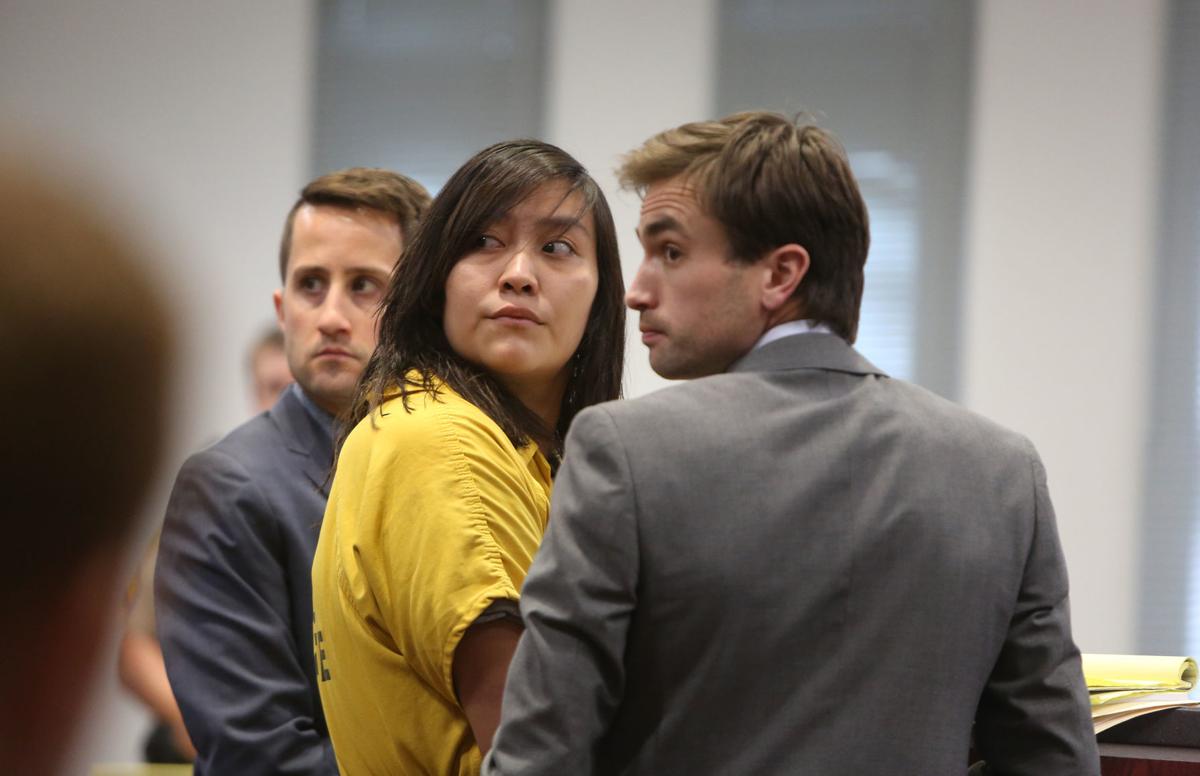 Mirelle Gorman, the fourth codefendant in the 2017 death of a man at the L Motel, agreed to a plea deal Friday afternoon.
Appearing in front of Judge Mark Moran, Gorman, 18, pleaded guilty to manslaughter during what was originally planned to be her comprehensive pretrial hearing. Gorman faced a second-degree murder charge with a trial set to begin on Oct. 15. Instead, her plea deal matches a jury's conviction of codefendant Jayda Fortune, 19, a little more than two months ago, who also faced a second-degree murder charge.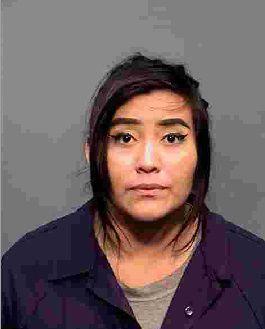 All four codefendants have now pleaded or been found guilty for their involvement in the death of 23-year-old Jaron James on Sept. 7, 2017. In addition to Fortune's conviction, Kayson Russell, 21, and Lawrence Sampson-Kahn, 20, both pleaded guilty to a lesser offense of negligent homicide and received three years of supervised parole in 2018.
You have free articles remaining.
James died after an early-morning assault in a room at the L Motel, which began when Gorman and Fortune accused the victim of touching them inappropriately. All four assailants were teenagers at the time, with Gorman and Fortune both minors.
During Fortune's June trial, testimony from Russell included the allegation that the two women hit James in the face for a minute, and described the hits as "one after another." More than 10 minutes later, the women came back and began hitting James in the face a second time, Russell said.
"We just let it happen for a couple seconds, to let them calm down, I guess. And we finally pulled them off the second time," Russell said while on the stand.
Gorman's trial was initially set for April 30 before it was continued due to defense attorney Ryan Stevens' having a conflicting trial in Yavapai County. Moved back to Oct. 15, Gorman's trial landed after Fortune's, which ended with the jury convicting on the lesser count.
Fortune is still awaiting sentencing following a continuance of the original Aug. 1 date. Gorman's sentencing is now scheduled for Oct. 17 at 2 p.m. Probation is available as a part of the plea agreement should Moran elect to grant it. If probation is not granted, the manslaughter charge carries a mitigated sentence of three years and an aggravated sentence of 12 and a half years in prison.