Brian and Dee Hill were among a handful of campers occupying the sites at Canyon Vista Campground Monday morning. The couple is from Phoenix and had planned to stay at the campground for a couple of weeks. That was until they found out that the Forest Service, starting Wednesday morning, will close several large areas of the Coconino National Forest, including a section that covers Canyon Vista.
"It was a little bit of a shock. We're not sure where to go for Memorial Day now because everything is so crowded," Brian Hill said. "That's what we're going to puzzle over today is where to go."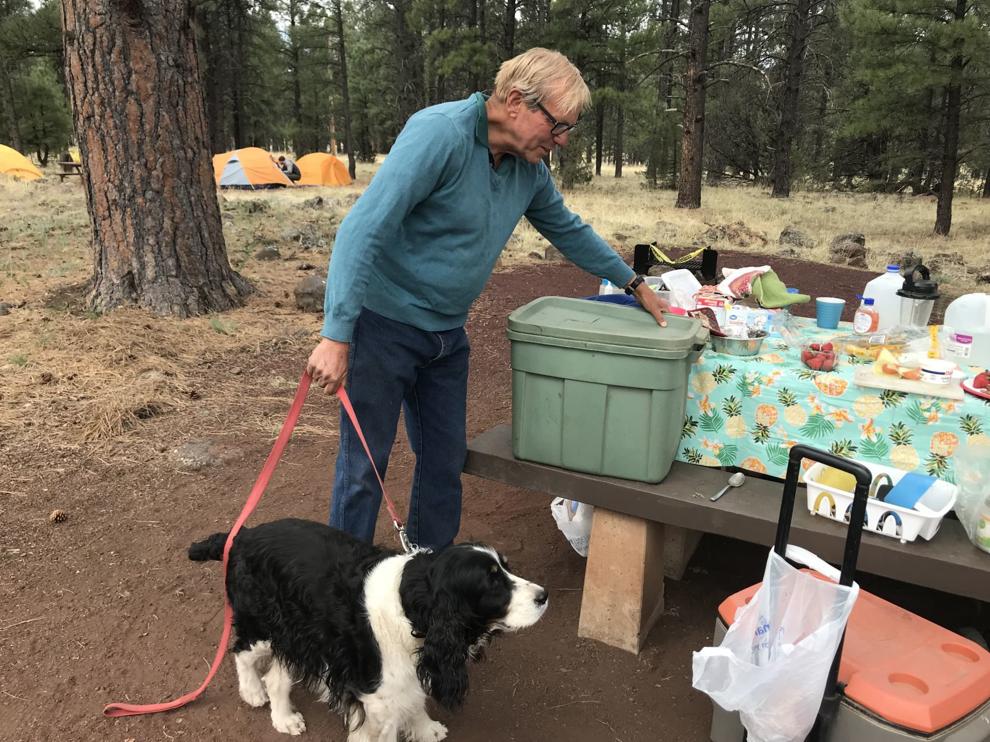 At the next campsite over, a group of rock climbers from Alberta, Canada that were planning to camp and climb in the Flagstaff area until Friday will head to Salt Lake City instead, Aaron Piers said.
Hikers, campers, equestrians, hunters, mountain bikers and many others will be impacted by the closure of six large swaths of the Coconino National Forest, including areas south and east of Lake Mary Road and a large stretch from Highway 180 to Highway 89 north of Flagstaff.
A total of 10 Forest Service campgrounds as well as miles of trails and roads will be closed to public access. It's one of the earliest times in the spring that a forest closure has gone into effect.
While the Forest Service order will force many to change their vacation and outdoor recreation plans, especially over Memorial Day weekend, several people said the inconvenience is worth it to help protect the parched forest from wildfire.
"It's a small price to pay," said Ray Hemmele, who had just finished mountain biking in the Schultz Creek area on Monday. "I would rather have a forest to come recreate and ride in than have one that's burned down."
Since just the beginning of the year, there have been 41 human-caused wildfires on the Coconino, with the most recent one springing up May 15.
Hemmele said he knows of several trails outside the closure areas where he will head starting Wednesday. If the whole forest closes, he will switch to road biking, he said.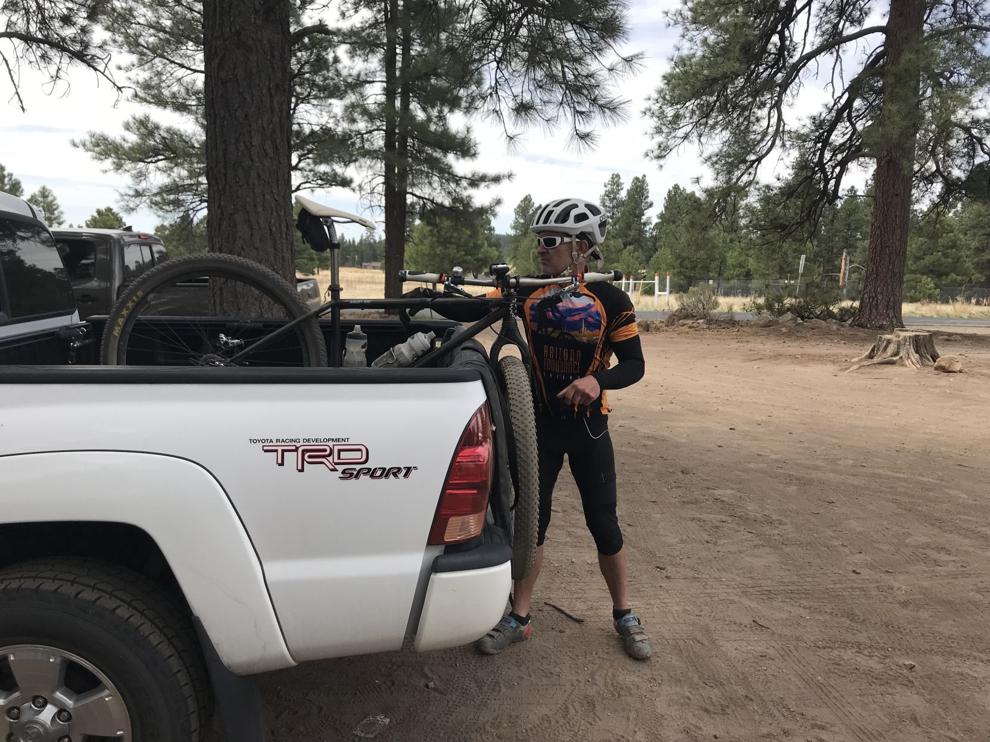 Trey Clay, who was camping off Schultz Pass Road Monday, said he scoped out a new campsite near A1 Mountain where he will move when the closure goes into effect.
It was clear that many people around Flagstaff were trying to cram in their last rides, hikes and runs over the weekend because the trails were packed, Clay said.
At Flagstaff Bike Revolution, employees are telling customers to head down to the trails in Sedona when the closure goes into effect, said Geoffrey Whittaker, the store's service manager.
The closure of local trails affects the store directly, so it might try to do a promotion on bike sales or encourage people to come get service done now, Whittaker said. Overall, the shop understands the need for the extreme restrictions.
It's a "necessary evil," he said.
The forest closure also has the county's support, said Matt Ryan, chair of the Coconino County Board of Supervisors.
"We've been through some devastating fires and we are concerned," Ryan said. "We feel they are moving in the right direction and we understand why the closures need to be made."
County properties like Fort Tuthill County Park and Rogers Lake County Natural Area will remain open for now, said Brian Grube, assistant director of parks and recreation with the county.
The concessionaire Recreation Resource Management operates the campground at Fort Tuthill, which will also remain open, as well as several of the Forest Service campgrounds that will be out of commission.
"It's totally our risk on revenue if the forest closes," Company President Warren Meyer said. "If it closes then we don't have a business."
Worse is that the closure eats into the only chunk of the year when the concessionaire makes money — the rest of the time he is operating at a loss, Meyer said.
"We've been through this before. We'll survive, but I worry about my folks," Meyer said. He said he is trying to find other places for employees of those campgrounds to land.
PATROLS
The Forest Service brought on several additional staffers, including law enforcement officers, for fire support and prevention this year, according to spokesman George Jozens.
Volunteers with the Woods Watch program have started their own patrols of forest areas as well, said Jon Paxton, community programs planner for the Coconino County Sheriff's Office. Nearly 40 people in the Flagstaff area signed up for the program, which involves citizens patrolling the woods and reporting violations of fire restrictions and forest closures, as well as other suspicious activity. Another 32 people signed up for the program in the Forest Lakes area, Paxton said.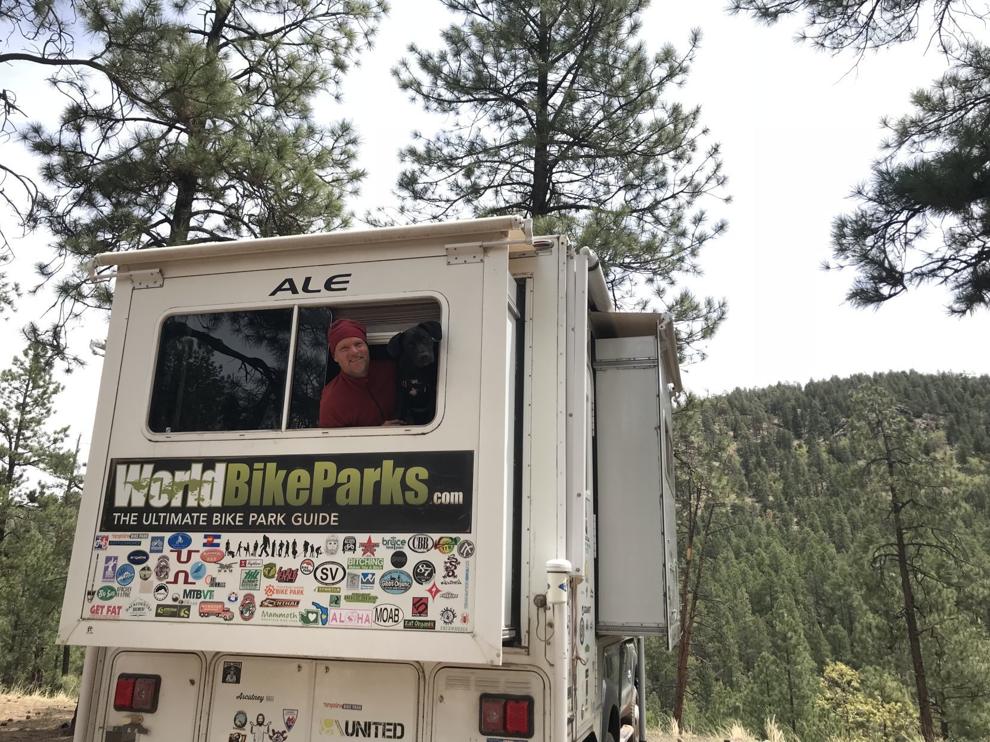 The Forest Service will implement the closures through road signage, closing gates where they exist at the head of forest roads and posting signs nearby. Law enforcement officers and forest protection officers are also sweeping the forest to let campers and others know of the upcoming closures, Jozens said in an email.
WHERE TO GO
Several campgrounds are outside the closure area including the Ashurst Lake, Forked Pine and Bonito areas. Dispersed camping is still allowed outside the closure area as well as long as it's within 10 feet of the road and cars, RVs and campers park on barren ground, Jozens said. Commercial campgrounds in Flagstaff are also open and available.
People who have private inholdings on Forest Service land will be given combination codes to open locked gates at the head of forest roads. Property owners who have questions can contact the ranger station of the district where their property resides.