"It has a mind of its own no matter how you try to control it," 16-year-old Rachel Stearns said of type 1 diabetes, a condition she has had for nearly five years.
Though the recent Basis graduate said she does not know many people in Flagstaff with the same condition to empathize with, she was introduced to young diabetics throughout the country when she joined the JDRF (Juvenile Diabetes Research Foundation) 2019 Children's Congress, which approached the Senate in Washington, D.C., last week.
The group of more than 160 children and teens, ages 4 to 17, shared their stories and advocated for health care reform, insulin affordability and the renewal of the Special Diabetes Program, which provides $150 million to the National Institutes of Health annually for type 1 diabetes research.
In the years since she was diagnosed, Rachel and her family have met with and written letters to legislative leaders; however, this three-day experience brought her story to the next level as she spoke directly with Tom O'Halleran, Kyrsten Sinema and Martha McSally.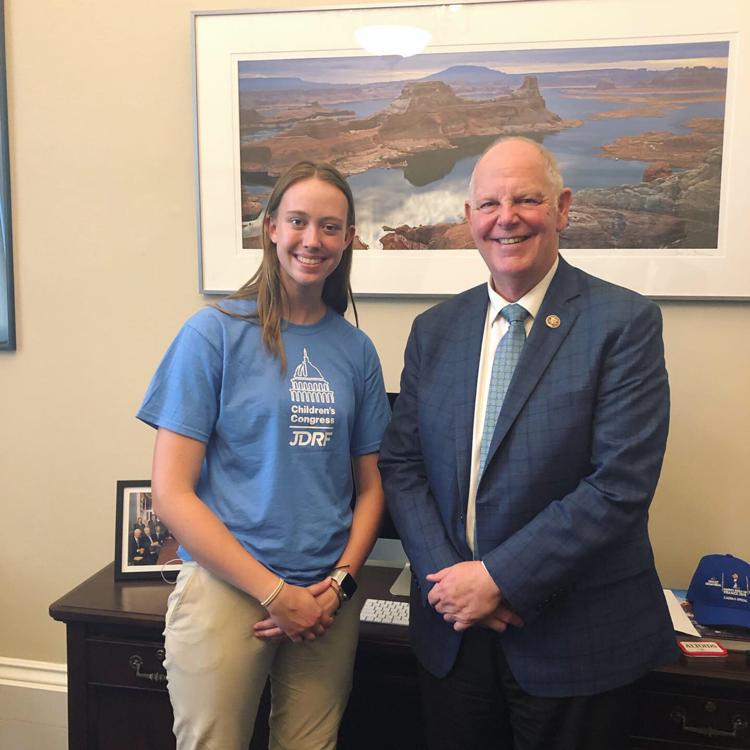 "I think it's important to advocate not only for yourself but for others, and you can't just rely on other people to do it," Rachel's father, Paul, said. "Somebody has to speak up, and I'm glad Rachel did."
The brief time she spent hearing the stories of children like 5-year-old Grant, the other Arizona representative, or celebrities including actor Victor Garber and Baylor University basketball player Lauren Cox, also proved memorable.
"It was cool to see that everyone else does the same thing. It's a little less lonely knowing that someone else also deals with this," Rachel said.
She also realized the stories about people without access to expensive insulin -- going without and dying or leaving the country to buy it -- are not myths.
With good insurance, the Stearns family pays several hundred dollars each month out-of-pocket for insulin and other supplies.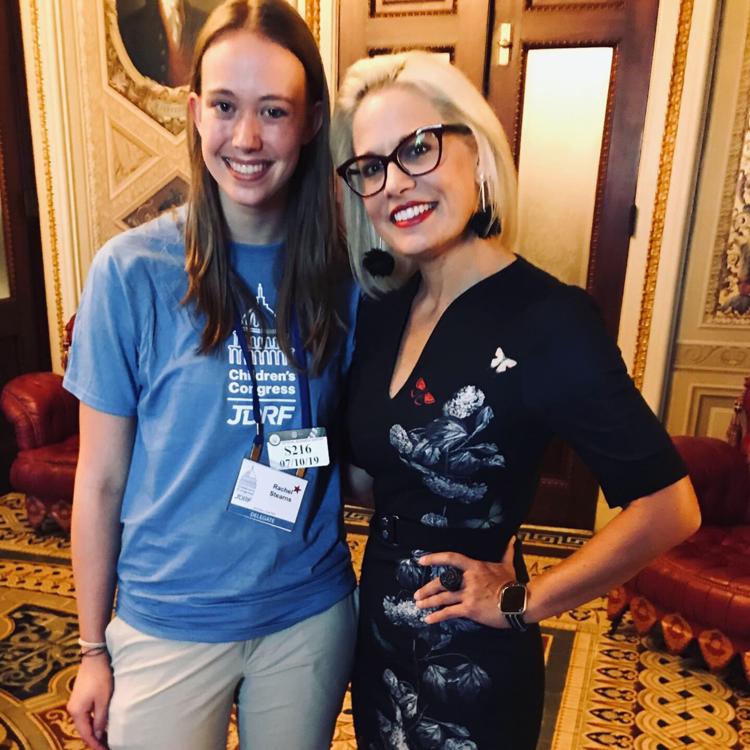 "I had a month of supplies when I went [to D.C.] for a week, but others only brought a week's worth because that's all they had. It was impactful to see that that's not just a story on the news – I met that person. Being able to afford something that keeps you alive shouldn't be an issue," Rachel said.
Five years of change
Rachel was diagnosed with Graves' disease, a thyroid disorder, at age 8. It was during one of her annual check-ups with her endocrinologist that the diabetes was discovered.
Type 1 diabetes, often called juvenile diabetes, is a disease that prevents the body from making enough insulin, a hormone needed to regulate the amount of sugar in the blood. It is believed to be caused by genes and environmental factors.
After her diagnosis, a diabetes educator sat down with Rachel for four hours to teach her everything she would need to know about managing her blood sugar levels.
You have free articles remaining.
Register for more free articles
Stay logged in to skip the surveys
Years later, though her blood sugar levels remain volatile, Rachel has a better sense of what to expect and the technology to help manage it.
To take measurements, she used to have to prick her fingers so often – up to 10 times a day – that her fingertips became callused.
Now she has a continuous glucose monitor, which takes a measurement of her blood sugar levels every five minutes and sends the data to both her phone and an insulin pump that can automatically adjust the levels of insulin in her blood, even while she sleeps.
Sometimes the technology fails, though, and Rachel has to revert back to the traditional finger-pricking methods. This week, there was a point when the monitor just stopped reading for six hours.
"You can't always trust the technology because it doesn't always work. It's not a cure," she said.
A true cure could include implanting new, protected cells in the pancreas to help produce insulin naturally.
"We're all hoping for a cure. Do I think it's close? I hope within her lifetime," said Rachel's mother, Jennifer -- who, along with the rest of the Stearns family, had to make some major adjustments to their lifestyle after Rachel's diagnosis.
They had to plan ahead to ensure 12-year-old Rachel took insulin 15 minutes before eating meals and also had to calculate the specific number of carbohydrates she consumed, often having to divide the carbohydrates in an entire meal by its number of servings to pinpoint what Rachel was eating.
At first, the family kept a diary of the number of carbs in their favorite meals and snacks, but five years later, they know what to do.
"We've all become really good at math," Jennifer said.
Looking forward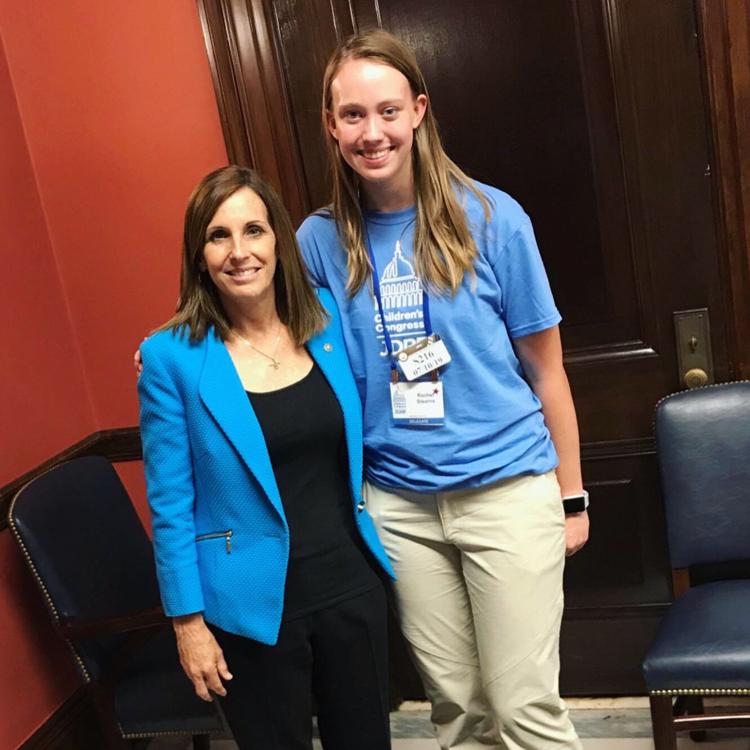 With her experiences and newfound acquaintances in mind, Rachel will attend Northern Arizona University in the fall to study nursing.
Her advice for others with type 1 diabetes is to approach each day like a new start.
"Even if you have a day with bad blood sugars, that one bad day doesn't determine whether you are succeeding in life or not. Your blood sugars do not define who you are," she said.