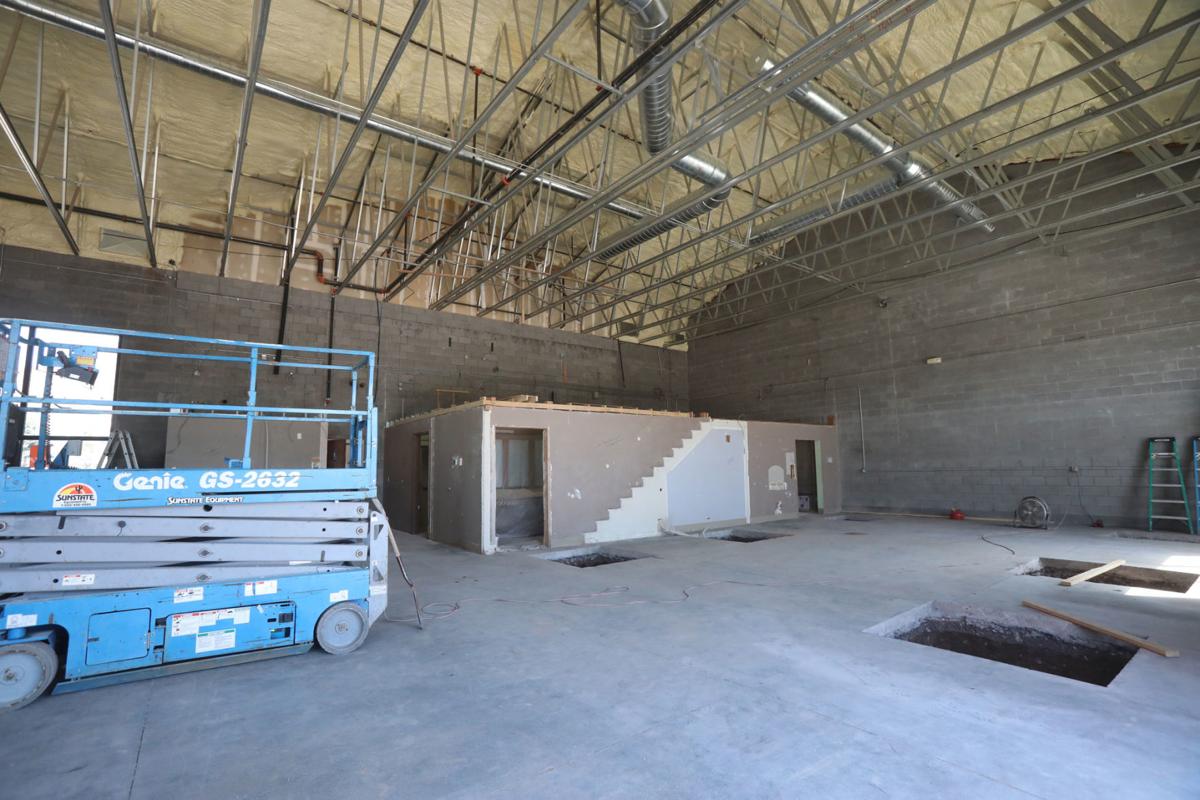 By the end of September, over 77 additional unsheltered individuals could find temporary refuge in northern Arizona's largest emergency shelter.
Last month, Flagstaff Shelter Services (FSS) initiated a $1 million expansion project, which features the addition of a second floor to its main facility on Huntington Drive.
The added space will allow the organization to shelter a total of 163 individuals on-site, nearly doubling the building's capacity. The space will also provide new areas designated to families and recovery patients who seek temporary shelter, as well as additional classroom space for recovery and therapy sessions.
FSS Executive Director Ross Altenbaugh said the expansion is much needed after four consecutive years of full nights at the shelter. All 86 beds at the organization's primary shelter, plus an average of 30 to 50 beds in overflow shelters, have been occupied each night since early 2015.
"We've been pushing the limits of our capacity since 2014," Altenbaugh said. "We shouldn't ever be turning people away."
Altenbaugh said the project's $1 million price tag includes construction, furnishing and startup costs for the new floor of the shelter. In addition to these costs, nearly seven new employees will need to be hired in order to operate the space.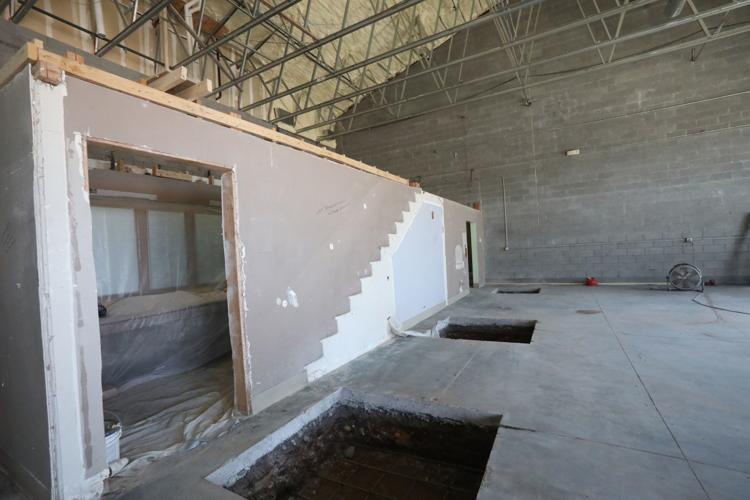 Grants from the Arizona Diamondbacks Foundation, the Del E. Webb Foundation, and the Department of Housing and Urban Development (HUD) have provided over $700,000 of funding for the project. FSS has launched a "Raise to Rise" fundraising campaign in the northern Arizona community and is calling upon locals to help fill the multi-thousand-dollar gap.
"Raising money is a consistent challenge, but everything is going along very smoothly," Altenbaugh said. "Thankfully, the community has just been awesome in their response."
The Huntington Drive shelter will be closed to the public while the second-floor construction is underway. However, Altenbaugh said her organization has partnered with leading members of the Flagstaff Unified School District and faith-based organizations within the community to utilize several educational and religious facilities as temporary shelters during the closure. Altenbaugh said because of this arrangement, FSS will be able to provide the same level of accommodation normally offered by the shelter.
The 2019 Point in Time Count, a survey of homelessness conducted annually by the HUD, showed a total of 86 homeless individuals living outside of shelters in Coconino County, which means when the new floor opens it could potentially be full each night. Altenbaugh said while she expects the expansion will accommodate all remaining unsheltered individuals who choose to receive or actively seek shelter, the aim of her organization is to end homelessness in the community by providing pathways to stable housing.
FSS has partnered with several local non-profit organizations and members of the Flagstaff City Council to explore solutions to local housing difficulties and implement programs that offer rehabilitative care and pathways to permanent housing.
"People need to recognize that these are our neighbors and that it's our community that needs help," Altenbaugh said. "At the end of the day, housing is the answer … not how we shelter or provide programs for people to stay long-term sheltered, but how we get people into permanent housing."
Altenbaugh said those who wish to make a donation can do so on the organization's website, flagshelter.org/raisetorise. Homeless individuals seeking shelter can call 928-225-5525 for information about how to utilize available services.
Get local news delivered to your inbox!
Subscribe to our Daily Headlines newsletter.