Local football fans are brimming with anticipation as a city tradition returns to its origins at tonight's annual rivalry varsity game between the Coconino Panthers and Flagstaff Eagles, hosted at Coconino High School's Cromer Stadium for the first time in more than 40 years.
General admission is $5, $3 with a Flagstaff High School (FHS) activity pass and free with a Coconino High School (CHS) activity pass or Flagstaff Unified School District (FUSD) staff athletic pass. Parking is available at CHS, Safeway on Cedar, FHS, Mount Elden Middle School and Sinagua Middle School, with shuttles to transport fans to and from Cromer. Handicap parking will be at CHS.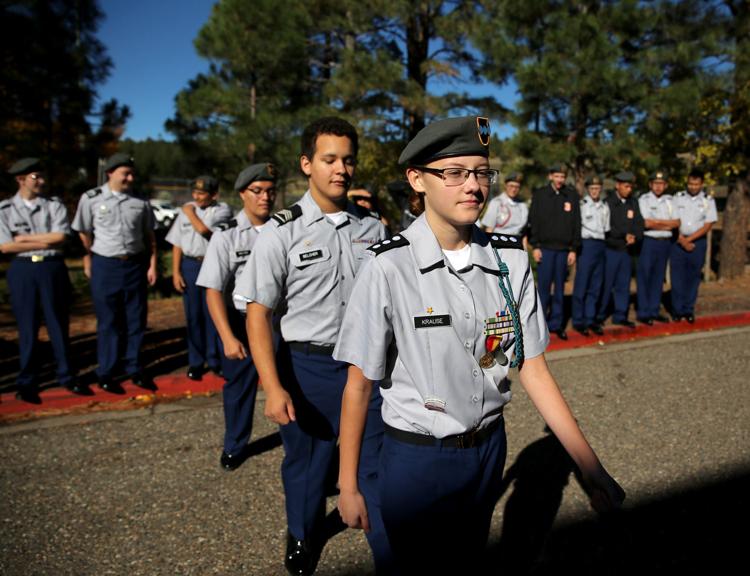 A pregame festival hosted by KAFF Country Radio begins at 3 p.m. with music, food, and performances by both schools' bands and cheerleaders. Kickoff is at 7 p.m.
Since Northern Arizona University's Walkup Skydome opened in September 1977, it has been this game's primary venue in order to accommodate the large crowds drawn in by the historic rivalry. As the FHS designated home field, though, the Skydome has not been neutral territory.
"I have frankly wondered for 25 years why we have played our home game at Flag High's home field," said CHS athletic director Eric Freas. "I thought, 'there is no better year than this year to make this happen.' It was just a matter of continuing to mention it and getting approval."
A team of dedicated CHS faculty and staff members, partnered with FUSD administration, have worked for months to bring the game back to its home field and provide accommodations to rival even the Skydome's. The timing could not have been better, as this year CHS commemorates the 50th anniversary of their first graduating class – and their 1968 state championship football team.
"It's been quite a lot of planning, but it's for a good reason," said Stacie Zanzucchi, CHS Principal. "It's been [Freas'] dream to bring the game back to Coconino High School… This year, he and I came together and said 'let's make this happen.'"
With a rivalry this celebrated, CHS had to prepare for much more than a regular home game; the expected crowd will be unprecedented for Cromer Stadium. Freas and Zanzucchi have been working with the county, city and local businesses to ensure proper provisions for this community-wide event, including seating, parking, food and security.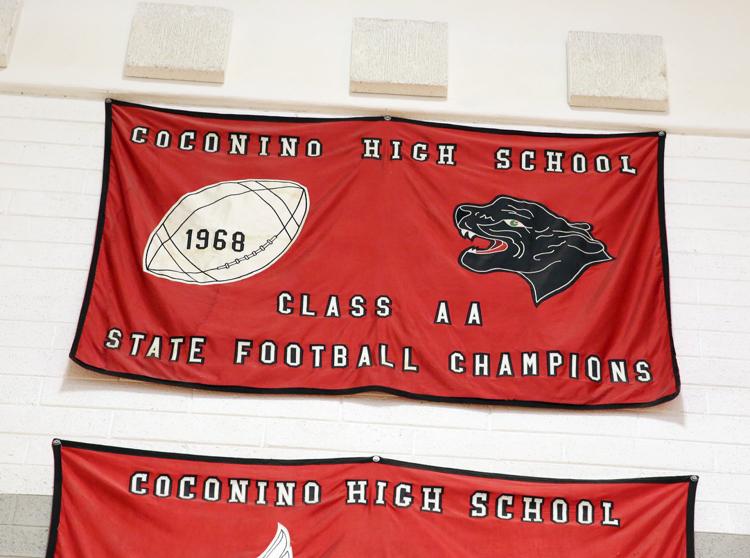 Although Cromer Stadium's original design included built-in bleachers for visiting fans, reallocation of funding to solve unexpected drainage issues from Cedar Hill resulted in temporary bleachers on the track for only 200 visitors. The county has supplied additional seating for tonight's game, though, which now surrounds the west side of the field and allows up to 2,500 visitors. Together with the home side, the stadium will be able to host more than 4,000 fans.
Zanzucchi said the increased seating has already altered the stadium, and the event itself, for the better.
"It's sort of like bringing back that magic about what a high school game should be," she said. "It transformed the field."
Added food options were also considered for the larger crowd. Pepsi has donated four concessions trailers for the event, with all profits from food sales going back into CHS Athletics' general fund. This benefit is unique to this year's game because it is not occurring at an independent venue like the Skydome. Freas says a big event like this can bring in up to $5,000 in concession profits for the school.
La Fonda Mexican Restaurant and FUSD food trucks will also be present.
The Department of Public Security and Flagstaff Police Department are assisting with the game's security, and the volunteer force will include an expanded troop of game workers and the CHS student council, as well as 30 members of the combined CHS/FHS Junior Reserve Officer Training Corps (JROTC).
"Everyone has been amazingly supportive, being willing to provide all they can to make this a large, city event," Freas said. "We are unbelievably thrilled to be hosting."
Zanzucchi says the game is an event for the entire Flagstaff community and encourages everyone to attend: "We can accommodate them all! Bring family members. Dress warm."
Pregame festivities will take place on the practice field north of Cromer Stadium. FHS Marching Band will take the field at 6:30 p.m., followed by the CHS Senior Night presentation to recognize graduating members of the football and cheer teams, dance line and marching band.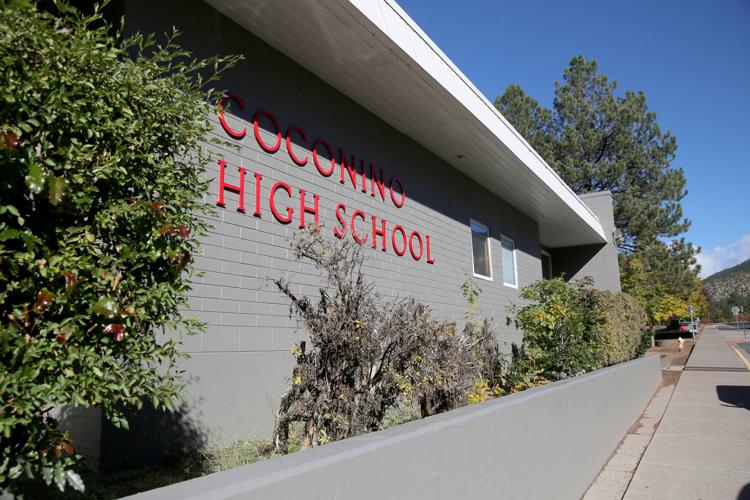 Mike Cromer, son of the stadium's namesake – Sturgeon Cromer, former FUSD superintendent – will be doing the coin toss with former CHS principal Dave Roth as well as two graduates from each school.
Halftime performances include the CHS Marching Band, cheerleaders, dance line and twirlers, as well as a formal recognition of the 1968 state championship team. Bill Epperson, coach of the '68 team, and various players will be in attendance as the game's VIPs. The two CHS teams, past and present, will share a pregame dinner to recognize the school's football legacy.
"We are really excited to have them," Zanzucchi said. "They've been super supportive and proud that we've had a great season."
Tonight's game will be a blend of the historical and contemporary – a celebration of Flagstaff's rich tradition of high school football. Freas advises fans not to get too caught up in the rivalry, though.
"We are here for one reason and it's the students we have from both schools," he said. "Everything has been accommodated for the best we know how. Try to stay positive. It's going to be beautiful weather, so come watch the event and the kids having fun."