On a black-and-white screen, a country road winds its way over a set of hills; a 1967 Pontiac LeMans drives toward the camera, beset by a chorus of foreboding violins.
Cut a couple minutes ahead and we're in the cemetery where siblings Barbra and Johnny Cole park their car. He doesn't know it yet, but Johnny is a few scenes away from being attacked by the undead.
"They oughta make the day the time changes the first day of summer," Barbra says.
Hers is the first line in the film.
Judith O'Dea was 23 when she accepted the role as Barbra, the frightened, shaken, yet somehow determined female lead in George A. Romero's "Night of the Living Dead." O'Dea looks back at the film with awe more than anything, she says, that it became the cult classic it's considered to be today.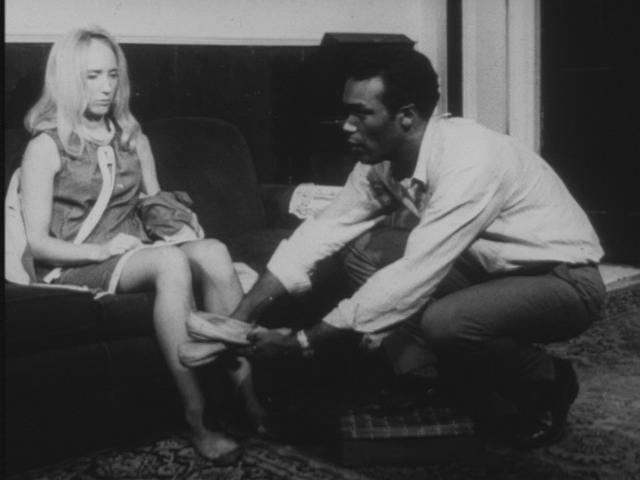 "It hadn't crossed my mind and I don't think it crossed anybody's mind within our group at the time -- though [co-writer] Jack Russo will tend to tell you he knew it all along," O'Dea says, laughing. "Russo and George really hadn't made it big in film back then."
It was not until 1970 that the film received recognition beyond simply being grindhouse entertainment — it was placed in the Museum of Modern Art's permanent collection that year. Initially it was met with bad press, O'Dea remembers. A 2017 New York Times article refers back to then-critic Vincent Canby, who in 1968 called it "a grainy little movie acted by what appear to be nonprofessional actors, who are besieged in a farmhouse by some other nonprofessional actors who stagger around, stiff-legged, pretending to be flesh-eating ghouls."
It took the concoction of time and tried-and-true horror fans, according to O'Dea, to place the film in the niche it occupies now, namely a blueprint that paved the way for the modern zombie narrative.
And all that on a budget of $114,000. The low six-digit figure confined cast and crew to shooting on location just outside of Pittsburgh — a place called Evans City. The farmhouse in which Barbra and co-lead Ben (Duane Jones) become trapped for much of the film didn't even have a working bathroom.
"We'd laugh about having to haul buckets of water to the second floor toilet, in order to flush it you had to bring your own water," O'Dea says, chuckling.
The actors were responsible for finding and buying their own costumes.
O'Dea remembers purchasing Barbra's famous beige trenchcoat with co-star Marilyn Eastman. Eastman played Helen Cooper, the mother of the young Karen who later becomes a "ghoul"; her husband, Harry Cooper, was played by Karl Hardman.
"I remember going costume shopping. In fact, we bought two of those coats that day," O'Dea says.
O'Dea speaks with the mid-Atlantic accent now associated solely with the likes of Audrey Hepburn or Natalie Wood -- a candor, syncopation and melodiousness that has become almost as rare as something preserved in a curio cabinet. But she is far from being forgotten on some shelf, nor is she finished acting or navigating the horror genre.
The now 73-year-old O'Dea has lived in Flagstaff since 2008 and travels between shoots from her home on the east side of town.
"There's a wonderful nucleus of good people in Flagstaff...I thought: This is a healthier environment for me," she said. "It was a terribly big one leaving [California], the state I've always called home."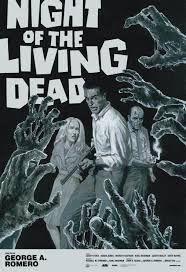 Though O'Dea was born in Pittsburgh, she left for Hollywood shortly before "Night of the Living Dead," returning to shoot the film and then moving back to Los Angeles in 1971 -- where she would stay for 40 years and raise two kids.
Now she considers Flagstaff home, the place she returned to after filming her most recent project, Jason Column's "Safe Inside," or after the many horror conventions she attends each year (including one with cast members of AMC's "The Walking Dead" in 2013). It's also the place she'll return to after shooting her upcoming feature, a film about "a fellow who hates clowns," according to O'Dea.
Something that becomes apparent when talking with O'Dea is that the 50 years since the 1968 premiere of 'Night' -- as O'Dea simply calls it -- have kept her away from neither screen nor stage.
You have free articles remaining.
In fact, she flew to Pittsburgh -- the city that claims the film as its own -- just weeks ago to watch it in the theater that first premiered it.
"It was a once-in-a-lifetime occurrence. I mean, how many 50 anniversaries have we had?" she said. "To see all those people out there, it was a weekend of a lifetime."
Fifty years also marks the upheaval of the civil rights movement, and "Night of the Living Dead" is hardly discussed without an acknowledgement of its subversiveness -- although it was never intended as such.
Duane Jones (Ben) is perhaps part of what defined the film as political in the eyes of many viewers. In the story, Ben, a black man, pulls up to the abandoned farmhouse in which Barbra is trapped. The headlights of his truck scare off the undead and he rushes into the house. The two spend the entire night locked within those four walls awaiting their fate. Ben does all the labor to board up the windows in an almost Sisyphean manner.
"George did not write the role of Ben for specifically a black or a white man; therefore, in all honesty I don't believe that racial thought entered the picture. Duane was simply the best candidate," O'Dea says.
After all these years, O'Dea says she sees how it has come to be viewed through a civil rights lens. At the end, Ben is the sole survivor of the group in the farmhouse. A group of policemen come upon him in the house as he peeks out the window.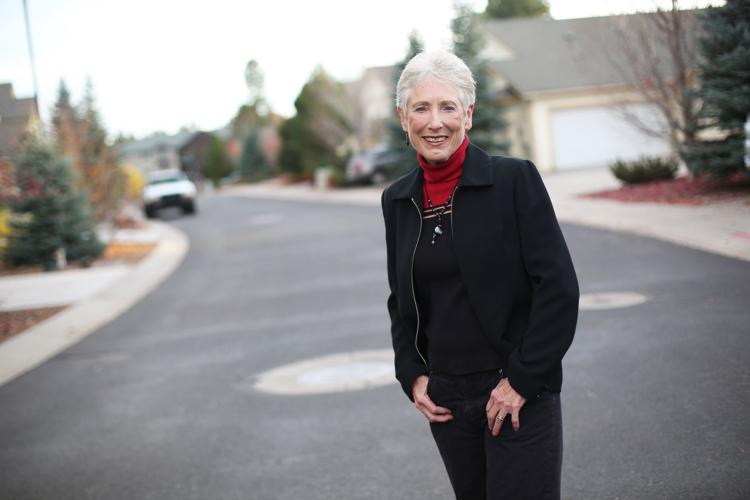 "As the years have gone by, the more relevant that issue has become," she says. "Duane was shot. I look at that now and I see just that simple pull of a trigger without inquiry, without saying: 'Are you human or a zombie?' And I think this is happening day after day."
Many critics have given Romero and Jones credit as having shaped that analysis. Jones died 20 years after the premiere, in 1988; Romero in July of 2017.
"Working with George was wonderful -- we were all young, enthusiastic, excited about making a feature film. George really controlled the entire environment. Prior to calling 'action' he'd describe the scene to us, what he wanted to accomplish, all the blocking that we needed, then he gave the freedom to do it, he did not micromanage a scene." O'Dea says.
Most of her lines were impromptu. Her teary monologue about Johnny that pulls her out of her state of shock was entirely improvised and almost didn't make it into the film, O'Dea says. The camera operator wasn't sure if the tape was rolling.
"When I become catatonic in the house, none of that was scripted," O'Dea's Barbra goes silent about halfway through the film — presumably from shock -- and Ben is forced to seal the house off from the undead. In her catatonic state, O'Dea still commands the screen, despite not saying actual words. She sits in the corner, mute.
Ben implores her to say something at various points in the film.
O'Dea describes playing Barbra as emotional, having put a great deal of energy into the role.
"I think the hardest scene for me was when Johnny came back, grabbed me, and pulled me out amongst all those other ghouls. It was really terrifying they were all mauling and pawing," she says.
Since "Night," O'Dea has spent time playing Maria in the Sound of Music and acted in other musical theater and film productions. She also spent 20 years as a presentation specialist with Hughes Aircraft Company, teaching people how to give oral presentations, a job she describes as just as fulfilling as acting.
"After you've done horror, the only problem is you get type-cast a little," she says.
When she's not acting, O'Dea spends her time hiking her favorite Flagstaff trails -- Fat Man's Loop on Mount Elden is one — being outdoors and going to her favorite exercise spot.
So how did O'Dea come to live in Flagstaff?
"Well, I met someone online actually," O'Dea says, firmly placing the conversation into the present day, the age of internet dating and 3-D zombie films.