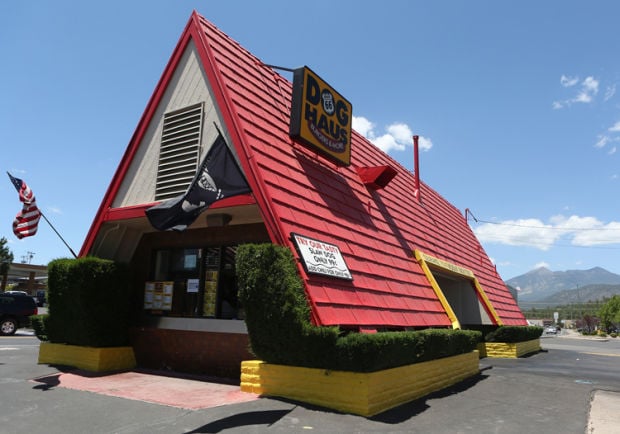 The Eagles may have sung about "standing on a corner in Winslow, Arizona" in their hit 1972 rock song "Take It Easy," but it was a corner in Flagstaff that inspired songwriter Jackson Browne to pen those lyrics.
According to one interview, Browne started writing "Take It Easy" in the back of a Dodge paneled van in 1971 after his car broke down in Flagstaff and some new friends offered him a ride back to Los Angeles.
He was in east Flagstaff when he saw a woman in a Toyota truck pulling out of what was then Der Wienerschnitzel at the corner of East Route 66 and North Switzer Canyon.
The image stuck with him.
Browne had a hard time finishing the lyrics, so Glenn Frey of the Eagles convinced him to let them take over the tune. Frey added the line "It's a girl, my Lord, in a flatbed Ford slowin' down to take a look at me" after Browne told him about the woman at the Flagstaff Wienerschnitzel.
"I gave him this image of the girl," Browne told Matthew Ziegler in an interview. "I said, 'You know, girls out there drive trucks.'"
The Wienerschnitzel that inspired "Take It Easy" is now the Route 66 Dog Haus, located at 1302 E. Route 66. Owner Gary McElfresh has posted laminated copies of the interview in the Dog Haus windows to remind patrons of its significance in music history.