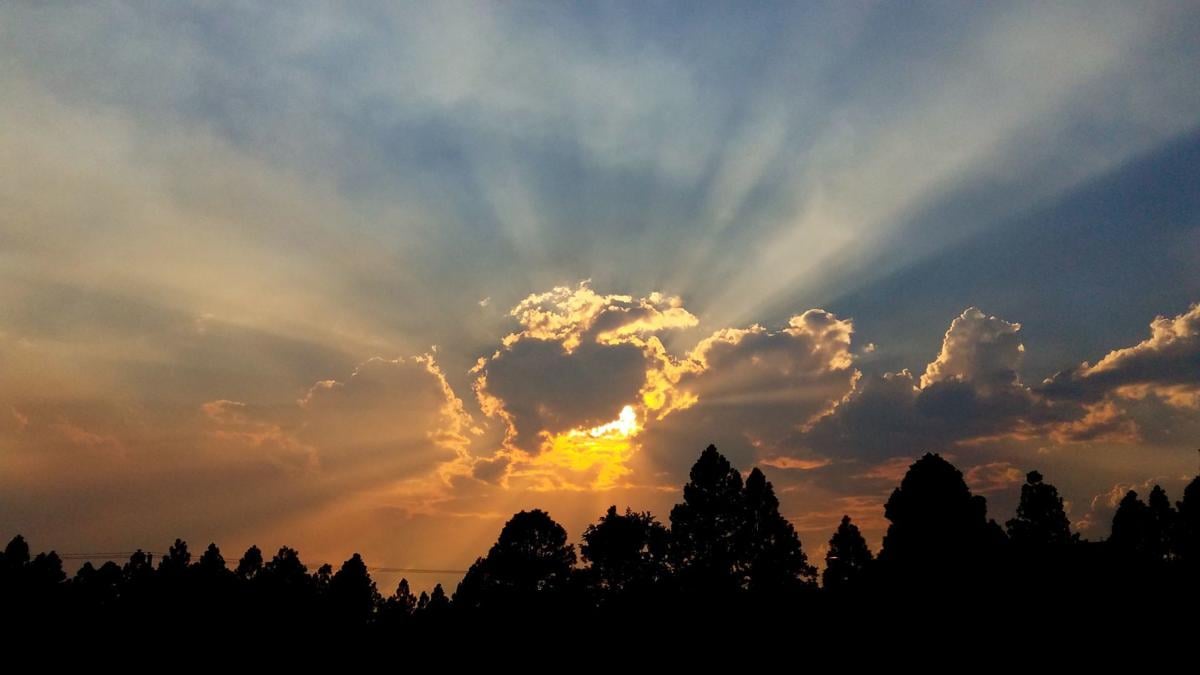 Grand Falls camp meeting: The annual brush arbor Grand Falls camp meeting is Aug. 21-24 starting 7 p.m. Wednesday-Friday and 10 a.m. on Saturday with speaker Mike Calvin of Indian Bible Church. The site is at the Slow Horse Ranch north of Leupp. For more info call Leupp Baptist Pastor Jimmie Mccabe at 928-853-1716. Theme: Romans 6:23.
Riverside Church: 419 S. Verde Street. Sunday School 09:30 AM, Sunday Morning Service 11:15 AM. 602-621-1878. riversidecogic.com.
Christian Science Society of Flagstaff: 619 W. Birch Ave. We hold Sunday worship services and Sunday School (for children and young people up to the age of 20) at 10 a.m. The subject of this week's sermon is "Mind." We also have Wednesday testimony meetings at 5:30 p.m. each week. Our Christian Science Reading Room, a quiet place for prayer and study,or to have questions answered, is open from 4-5:30 on Wednesdays and 10:00 - noon on Saturdays or by appointment. 928-526-5982.
The Episcopal Church of the Epiphany: 423 N Beaver St. Mission: Bringing the love of God to all people. Vision: Reconciling all to God, so the world will know peace and justice. 423 N. Beaver St. Worship days and times: FRI 5:30 Taize' with Eucharist; SAT 5:30; SUN 8 and 10:30 AM; TUES 11:00 Centering Prayer; 12:15PM Healing Service ; SUN Rev. Marianna Gronek Celebrates and Chaplain Brad Eubanks Preaches at all services; SAT 24th 9AM Wisdon Walkers; 9:30AM Relational Stewardship; 5:30PM --Taize' with Eucharist; SUN 25th 2PM - Annual Parish Picnic/Bushmaster Park; THURS 29th 6:30PM — Youth; Open Doors Art Gallery — Water is Life. 928-774-2911. epiphanyaz.org.
Unity of Flagstaff: 10:30 a.m.-12:15 p.m. 417 W Santa Fe Ave. Join us this Sunday as Rev. Penni has an insightful message about The Power of Perception - the Shift is a Gift. Enjoy the music of Shawn Dennehy of Lucky Lenny. 928-526-8893. unityofflagstaff.org.
First Congregational Church of Flagstaff: 740 N Turquoise Drive. Sunday, 10:30 a.m. Worship Service with Rev. Nathan Watts. The sermon will be "Repairers of the Breach" based on Isaiah 58:9-14 and Luke 13:10-17. Please join us for fellowship after the service. All are welcome. 928-774-0890. fccflagstaff.org.
Church of the Resurrection: 740 W. University Heights Dr. South. Sunday, Aug. 25, 10 a.m. Guest PCA Pastor Justin Beach will teach on Acts 1:12-26, "Waiting in Anticipation". Please join us for fellowship after the service. 928-699-2715. cor-pca.org.
Spiritual Center for Intentional Living: Sunday 10-11:10 a.m., Ponderosa HS, 2384, N Steves Blvd. As we wrap up our theme for August, 'Vitality', our Service this week will be an interactive discussion facilitated by Steve Huffman. Ron and Jen Paul will play special music. We are an open, inclusive New Thought Spiritual Center teaching Science of Mind Principles brought forth by Ernest Holmes over 90 years ago. We welcome people of all faith traditions to our Services. 928-522-9103.
Holy Cross Orthodox Church: 6134 Black Bill Rd. Please join us Sunday for 8:55 a.m. 'Orthos' and 10 a.m. Divine Liturgy with Father Earl. 928-225-3814. holycrossflagstaff.org.
Living Christ Lutheran Church: 6401 N. US Highway 89. Living Christ ELCA Lutheran Church holds Sunday services from 10:00 a.m. - 11:00 a.m. with fellowship following and Sunday School starting at 11:15 a.m. We worship through music, teaching, prayer and sacraments. Pastor Kurt Fangmeier will be leading worship on Sunday, August 25 with the scripture readings from Isaiah 58:9b-14, Psalm 103: 1-8, and Gospel reading from Luke 13: 10-17. A Special Worship is being held this Sunday This worship will include the Spirituality Wheel which combines two possible ways of experiencing God with two different ways of looking at God. 928-526-8595. livingchristflagstaff.org.
Flagstaff Federated Community Church: 400 W Aspen Ave. This Sunday we are excited to welcome our new Pastor, Reverend Jonathan Scanlon. He will be preaching on Jeremiah 1:4-9 and Philemon to discuss the issue of Racism, both how far we've come and how much work we still have to do. His sermon is entitled, "An Appeal to Love." Children's Church will happen during the 9:30am worship service. Adult classes will meet at 11:00am to discuss current events through a lens of faith or to discuss Soul Survivor by Philip Yancey. 928-774-7383. flagstafffederatedchurch.org.
Shepherd of the Hills ELCA: 1601 N San Francisco St. Our services include a Spoken Word service at 5 p.m. on Saturday, a Contemporary service at 9 a.m. on Sunday, and a Traditional service at 11 a.m. on Sunday, all led by Pastor Adam Barnhart. 928-774-4832. sothflagstaff.org.
Beacon Unitarian Universalist Congregation: Sun. 10-11 a.m. 510 N Leroux. The Voice of Deep Down Things: Considering Prayer. We will explore the practice of "prayer" and how engaging in some form of this practice (whether it be spoken, silent meditation, Kirtan chanting, forest bathing, or sung Taize) requires us (like everything else about being a UU) to define our terms and explore the personal truth and meaning we might derive from it. 928-779-4492. beaconuu.com.
Birdsprings Camp meeting: Birdsprings Ranch Stop Camp meeting 2019 is Aug. 26-29 with 6 p.m. services (MST). Ministering different nights are pastors Henry Chase, Toney Nez, Tom White and Leonard Yazzie. Daily Youth services. A trail ride to Leupp Ranch Hands Ministry site starts at 7 a.m. on Aug. 30. For more info call Wayne at 928-613-4818. Theme is Psalms 51:10.
Western Navajo Bible Fellowship: WNBF involves all 27 churches. For specific times or speakers call 928-209-3800. Aug. 30, 31: Cameron - Lawrence K. Gordy memorial camp meeting, Highway 160, milepost 451.
Navajo Gospel Trail Ride: Relatives of the late Ashe K. Yazzie, Harold Nebitsi and others are invited to the 4th annual memorial gospel trail ride from Hardrock to Leupp Aug. 27-30. The riders will join the Ranch Hand Ministry campmeeting east of Flagstaff Aug. 31 to Sept. 2. Prayer, devotions, singing, camping, eating and evening services are included. For more information call Steven Yazzie at 928-613-9646 or Trisha at 928-266-3172.
"Under the Stars" camp meeting: Thurs. 5 p.m. There will be a camp meeting under the stars at Tolani Lake baseball field. There will be gospel sinigng, praying, socializing and a potluck supper. Ranch Hand Ministry brother pastors Homer and Daniel Chee will deliver the message. Contact Daniel Chee: 702-418-9404.
Get local news delivered to your inbox!
Subscribe to our Daily Headlines newsletter.