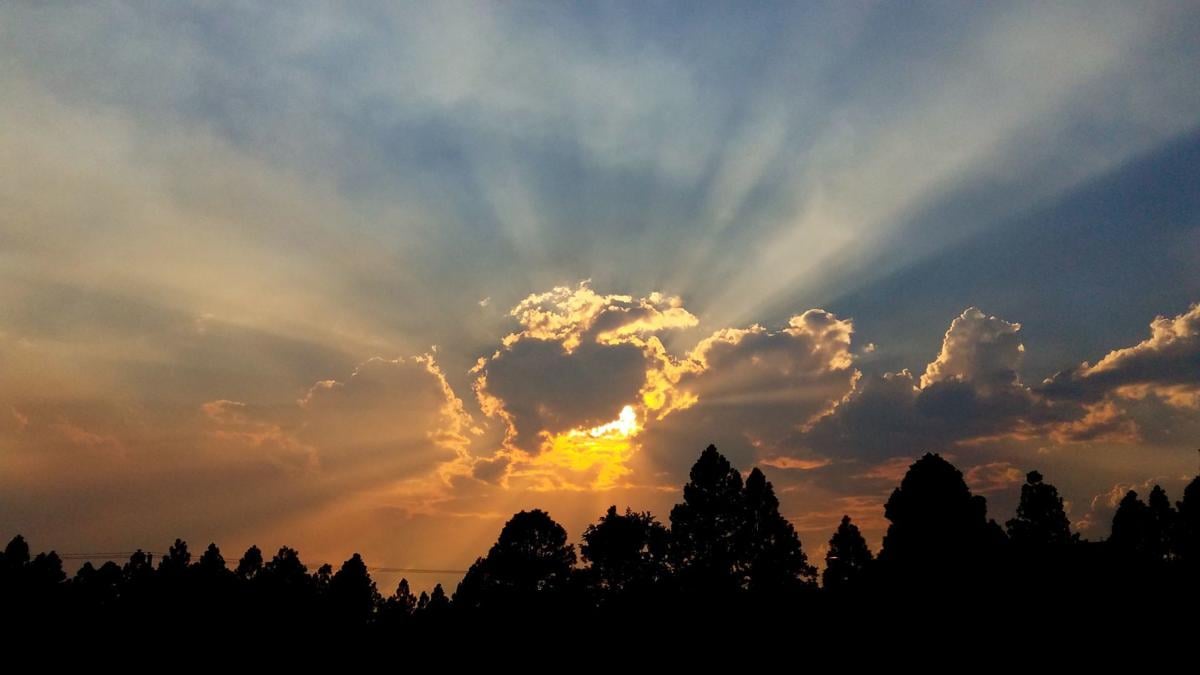 Shepherd of the Hills ELCA: 1601 N San Francisco St. Our services include a spoken word service at 5 p.m. on Saturday, a contemporary service at 9 a.m. on Sunday, and a traditional service at 11 a.m. on Sunday, all led by Pastor Adam Barnhart. 928-774-4832. http://sothflagstaff.org.
Peace Lutheran Church: The Transfiguration of Our Lord: 8:30 a.m.-12:30 p.m. Peace Lutheran Church, 3430 North 4th St. Pastor Brian Pape will be using the Gospel of St Matthew Chapter 17, verses 1-9, for His sermon Sunday on "Transfiguration-- It's Good to be HERE" Come visit us. We have a traditional service at 8:30 a.m. followed by fellowship and bible study. Then at 11 a.m. we have our contemporary service celebrating Holy Communion this Sunday. Please come join us. We will have an Ash Wednesday service at 7 p.m. on Wednesday, Feb. 26. There will be Holy communion and disposition of ashes. All are welcome. 928-526-9578. peacelutheranflagstaff.org.
First Congregational Church of Flagstaff: 10:30-11:30 a.m., 740 N Turquoise Dr. Worship service with Rev. Nathan Watts. Join us for worship this Sunday as we celebrate Transfiguration Sunday. Our scripture this week Matthew 17: 1-9 with the sermon reflection being "Affirmation in Sound and Color". Because of where you are on the journey of life, you are welcome here. 928-774-0890. http://fccflagstaff.org.
Flagstaff Federated Community Church: 9:30 a.m.-12 p.m. Federated Community Church, 400 W Aspen Ave. This Sunday, worship by Rev. Jonathan Scanlon. Worship will be inspired by the scripture passages Exodus 24:12-19 and Matthew 17:1-13. Scanlon's sermon is titled "Overcoming Glossophobia." The Wired Word Adult Class will meet to discuss current events through a lens of faith. The Christian Living Adult Class will be continuing their book called Holy Envy, which will discuss the value in other religions. 928-774-7383. https://www.flagstafffederatedchurch.org/.
Our Savior's Compassion Inc.: Free food for the body, mind and soul: Arizona Route 99, milepost 60. Providing fresh fruits and vegetables every Saturday 9:30 a.m.-12 p.m. and 1-3:30 p.m. The group also offers Sunday church services at 10:45 a.m. and 6:30 p.m. Bible study is Thursdays at 7:30 p.m. Our Savior's Compassion, which has been operating for 10 years, has distributed food on the roadside when it has too much left over from the week. For more information, call Pastor Douglas Evans at 928-587-7743.
Christian Bible Academy: 2724 E. Laken Dr. #10. Christian Bible Academy offers free tuition to Native Americans who are "passionate about their call to ministry." Participants complete four semesters in two years. Calss sessions are Tuesdays-Fridays 6-9 p.m. for two weeks. The spring semester will start the first week in March and the fall semester begins the first week of September. Other special advanced classes can be requested later on. earn a certificate in faith, methods, life etc. For more information, call Joseph Lee at 408-903-7397 or visit www.ChristianBibleAcademy.wordpress.com
Church of the Resurrection, Presbyterian Church in America (PCA): 10-11:15 a.m. 740 W. University Heights Dr. This Sunday, February 23, Rev. Joshua Walker will teach on Ephesians 5:15-20, "Live in Wisdom by Living in the Spirit". Sunday school for children is at 10 a.m. Join us for "Tremendous Treats" and fellowship after the service. www.cor-pca.org (928) 699-2715.
Unity of Flagstaff: 10:15 a.m.-12 p.m. Unity of Flagstaff, 1800 S Milton, Suite 103. Take the Leap and choose love. What would it take for you to choose love? To make love your first choice not only will it take great "core" strength and courage but it will s-t-r-e-t-c-h ya! This week we ask: Can we make the leap and choose love? This is a call to action. When will we choose love? Enjoy the music of Wiley Beveridge. Also, request your tickets now for our Celebrate Love Party, Feb. 29 at office@unityofflagstaff.org or call 928-526-8893. http://unityofflagstaff.org.
Beacon Unitarian Universalist Congregation: 10-11 a.m. Beacon Unitarian Universalist Congregation, 510 N Leroux St. The Path #4 - "On The Green Path Ecology and Spirituality" Sakenya McDonald The Spirit of the Goddess inspires creativity, unity and healing. The ancient goddess wisdom encourages us to explore our connection to nature where we may experience her essence as it has existed since the beginning. Our lives are enriched when we learn to walk the labyrinth of the goddess and discover ways to nourish and nurture ourselves, our communities and the natural world. Sakenya McDonald is currently completing her doctorate degree at Prescott College and, as former DRE at Beacon, she recognizes that spirituality can provide a motivating force for transformation. In this talk, she will share some of her insights about how her recent travels in Crete and how they have deepened her understanding of ecology and spirituality. 928-779-4492. http://www.beaconuu.com.
The Episcopal Church of the Epiphany: 423 N Beaver St. Mission: Bringing the love of God to all people. Vision: Reconciling all to God, so the world will know peace and justice. Worship days and times: Sat. 5:30 p.m.; Sun. at 8 and 10:30 a.m.; Tues. 11 a.m. Centering Prayer then a healing service at 12:15 p.m. Sat. 22 a 5:30 p.m. Taize' with Eucharist. Rev. Marianna Gronek celebrates at all Sunday Services. This Sunday will be a "More" session on "Why" at 9: 15 a.m. Shrove Tuesday/Mardi Gras and Ash Wednesday are Tues. 25th. At 5 p.m. Shrove Tuesday pancake dinner. Wed. 26th ashe Wednesday, 7-10 a.m., 12 p.m. and 7 p.m. 928-774-2911. www.epiphanyaz.org.
Flagstaff Friends Meeting (Quakers): 10-11 a.m. 402 S. Beaver St. Un-programmed meeting for worship and children's first day school every Sunday at 10 a.m. followed by hospitality at 11 a.m. Casual mid-week fellowship Wednesdays at 5:30 p.m. Instructional worship every first Sunday of the month 8:30-9:45 a.m. Come join us, learn about Quakers. All welcome. www.quakercloud.org/cloud/flagstaff-friends-meeting.
Riverside Church Sunday Morning Worship: 11:15 a.m.-12:45 p.m. Riverside Church , 419 S. Verde St. Sunday worship morning. Sunday School 9:30 a.m. Sunday morning service 11:15 a.m. Pastor Leonard L Bryant. http://www.riversidecogic.com.
Christian Science Society of Flagstaff: 10-11 a.m. 619 W. Birch Ave. We hold Sunday worship services and Sunday School (for children and young people up to the age of 20) at 10 a.m. The subject of this week's sermon is "Mind" We also have Wednesday testimony meetings at 5:30 p.m. each week. Our Christian Science Reading Room, a quiet place for prayer and study,or to have questions answered, is open normally from 4-5:30 on Wednesdays and 10:00 - noon on Saturdays, however, at this time it is open only by appointment (Call 526-5982 for full Church information or to make an appointment.) All are warmly welcome. 
Living Christ Lutheran Church: 10-11 a.m. Living Christ Lutheran Church, 6401 N. US Highway 89A. Living Christ ELCA Lutheran Church holds Sunday services with fellowship following. We worship through music, teaching, prayer and sacraments. Pastor Kurt Fangmeier will be leading worship on Sundays. We will have adult Sunday School at 11:15 a.m. after worship and all are invited. On Sunday, February 23, our Sunday School theme will be "A Passion for Christ: Paul" and on Sunday, March 1, "Out into the World: Challenges Facing Progressive Christians." Ash Wednesday worship will be on February 26 at 7 p.m. During the remainder of Lent we are holding Dinner Church on Wednesdays at 6 p.m. and Worship at 7 p.m. Our Lent Worship themes include: joy, peace, patience, gentleness, kindness, love, generosity, self-control and faithfulness. Come join us for worship, fellowship and music. Everyone is welcome. 928-526-8595. http://livingchristflagstaff.org.
Spiritual Book Study group: 6:30-7:30 p.m. Spiritual Center for Intentional Living, 2211 E. 7th Ave. Please join us on Sunday evening, 6:30 p.m. as we begin reading "This Thing Called Life," by Ernest Holmes, founder of Science of Mind. We are Spiritual Center for Intentional Living, studying New Thought Principles and Science of Mind teachings, and welcome people of all faith traditions.We meet every Sunday at White Dove Coffee, 2211 E 7th Ave. 928-522-9103.
Children's Religious Exploration at Beacon UU: 10-11 a.m. Beacon Unitarian Universalist Congregation, 510 N Leroux St. Are you looking for a supportive community for your family to join? Beacon Unitarian Universalist Congregation is a welcoming and intentionally inclusive faith community that embraces diverse thought and belief and builds a just, peaceful and compassionate world. In addition to a weekly Sunday morning service, Beacon UU offers children's religious exploration for kids of all ages. This spring our K-5 group is starting a new curriculum using works by Dr. Suess to learn more about being an ethical person. Join us anytime Sunday mornings at 10 a.m. (928) 779-4492. http://www.beaconuu.com.
Get local news delivered to your inbox!
Subscribe to our Daily Headlines newsletter.