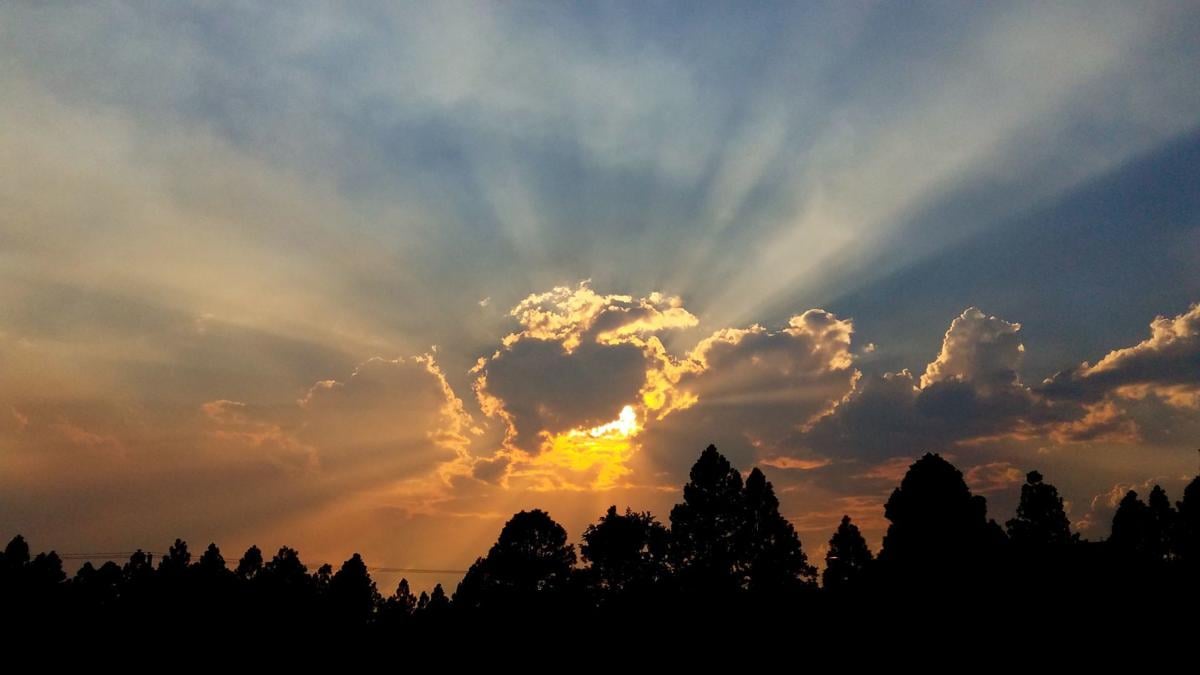 Leupp Nazarene Church: The church, near mile post 13 or Navajo Route 15, has been holding services by teleconferences and doing drive-up meetings. For information, call pastor Farrell Begay at 928-853-5321. Teleconference number: 1-7170275-8940 with access code 3204224#. Services are 9 a.m. and 6 p.m. Sundays and 6:30 p.m. Wednesdays.
Living Christ Lutheran Church: Living Christ Lutheran Church is a community of disciples embraced by God's unconditional love and enduring grace. We are called to invite all people to join us in celebrating God's love and presence in your life, and leave empowered to be God's hands in the world. We offer Sunday worship service through music, teaching, prayer and sacraments. Service is held at 10:00 a.m. each Sunday with Pastor Kurt Fangmeier leading worship. Due to the coronavirus pandemic, we are offering worship services only online and folks may go to our new website to participate:  www.lclcflag.org  10-11:15 a.m.
Greenlaw Baptist Church: We are one of a very few churches now meeting in Flagstaff for live Sunday services! We have a very large sanctuary and a small congregation so we are able to set up our chairs for safe social distancing! We sanitize every week before services and masks are available for all! We are also now associated with North Phoenix Baptist Church and have some great pastors coming up every week to teach solid messages straight from God's Word! Come and join us for praise and worship every Sunday at 10:45 a.m. All are welcome. NW corner of Lockett Road and Fanning Drive. One block north of Hwy 66 in East Flagstaff.
Flagstaff Federated Community Church: 928-774-7383. 9 a.m.-5 p.m., Free. Flagstaff Federated Community Church Online Worship. While Federated remains closed for public worship, each Sunday the church is offering opportunities over Zoom for children and adults. Recorded worship services are available online at https://www.flagstafffederatedchurch.org/sunday-service. Contact the church office for Zoom login information or to be placed on our weekly email list.
Christian Science Society of Flagstaff: 619 W. Birch Ave. The Christian Science Society of Flagstaff holds Sunday worship services while continuing to have them available via Zoom or online and phone. Wednesday testimony meetings are available only via Zoom. For phone Sunday services, dial 669-900-9128. Meeting ID: 369812794#, pass code: 075454#. For phone Wednesday meetings, dial 669-900-9128, meeting ID: 971672834#, pass code: 894826#. The access for Zoom on Sundays is: https://zoom.us/j/369812794. The Zoom access for Wednesdays is: https://zoom.us/j/971672834. The pass code to use to enter both is: CSS. We welcome all to attend our Sunday services in person or by Zoom at 10 o'clock or Wednesday at 5:30 p.m. The Wednesday testimony meetings will be addressing the spiritual answers to the coronavirus challenges to our country and the world. Our reading room will be open on Wednesday from 4-5 p.m. and Saturday from 10-noon. For further information, please call 928-526-5982.
Beacon Unitarian Universalist Congregation Virtual Service: 10-11 a.m. Inequality for All: The Immorality Of The Wealth Gap In America" Why should we care about other people's lack if we have plenty? In a society where the 1% and the 99% have become increasingly polarized and a callousness has set into our culture, we are urgently called (now more than ever) to co-create "fusion coalitions" to combat inequality of all types. The Rev. William Barber and his Poor People's Campaign provides us with an effective model of "intersectionality" across race, gender identity, class, and faith divisions. As religious progressives, how might we join this moral revolution and intersect with others who are passionate about economic justice? Rev. Robin Landerman Zucker preaching with Worship Associate Nancy Paxton. Music from Roomie Wood, Stephanie Galloway, and recorded selections.Check it out on Beacon UU's youtube channel: https://www.youtube.com/channel/UCip9eMAdNMybmHI8A-czpbQ?fbclid=IwAR0eSUXTe4jR8hpS7nSzNFSv-jxKtiAdxIbmNPgDDRRx6PBH6gFH7Ya6pjI http://www.beaconuu.com.
Unity of Flagstaff: 10-11 a.m.; 1800 S Milton, Suite 103, Flagstaff. What if every breath, as the Native Americans teach, is a prayer? Are you aware of your prayers? What is this thing about prayer being the connection to the Divine? Join Rev. Penni on YouTube.unityofflagstaff.org as we talk about how comfortable we are with prayer and discover some ways to make it a part of every day — of every breath. Amen!Music by Daniel Nahmod and Matt Devlin Rev. Penni Honey, office@unityofflagstaff.org, 9285268893. http://unityofflagstaff.org.