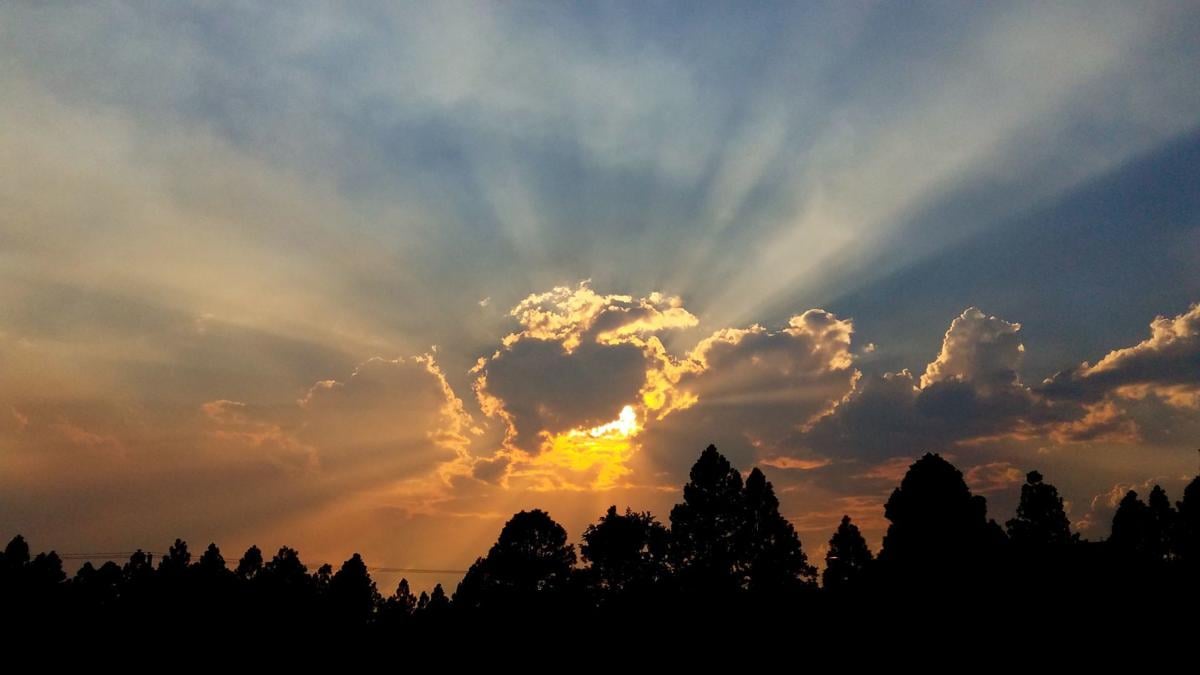 Leupp Nazarene Church: The church, near mile post 13 or Navajo Route 15, has been holding services by teleconferences and doing drive-up meetings. For information, call pastor Farrell Begay at 928-853-5321. Teleconference number: 1-7170275-8940 with access code 3204224#. Services are 9 a.m. and 6 p.m. Sundays and 6:30 p.m. Wednesdays.
Flagstaff Federated Community Church: The church is open for in person services Sundays at 10:00 a.m. We are located at the corner of Aspen and Sitgreaves in Downtown Flagstaff. For more information about Flagstaff Federated Community Church and our Zoom classes, please visit our website at www.flagstafffederatedchurch.org or call our office at 928-774-7383
Living Christ Lutheran Church: Living Christ Lutheran Church is a diverse and LGBTQ-affirming community of disciples embraced by God's unconditional love and enduring grace. You are invited to celebrate with us God's love and presence in your life, grow in your discipleship, and leave empowered to be God's hands in the world. We worship through music, teaching, prayer, and the sacraments each Sunday at 10:00 a.m. with Rev. Kurt Fangmeier leading. We offer worship both in-person (masks are respected, not required; encouraged for unvaccinated) and online. Learn more about us at our new website: lclcflag.org.
Christian Science Society of Flagstaff: 619 W. Birch Ave. The Christian Science Society of Flagstaff holds Sunday worship services while continuing to have them available via Zoom or online and phone. Wednesday testimony meetings are available only via Zoom. For phone Sunday services, dial 669-900-9128. Meeting ID: 369812794#, pass code: 075454#. For phone Wednesday meetings, dial 669-900-9128, meeting ID: 971672834#, pass code: 894826#. The access for Zoom on Sundays is: https://zoom.us/j/369812794. The Zoom access for Wednesdays is: https://zoom.us/j/971672834. The pass code to use to enter both is: CSS. We welcome all to attend our Sunday services in person or by Zoom at 10 o'clock or Wednesday at 5:30 p.m. The Wednesday testimony meetings will be addressing the spiritual answers to the coronavirus challenges to our country and the world. Our reading room will be open on Wednesday from 4-5 p.m. and Saturday from 10-noon. For further information, please call 928-526-5982.
Rosh Hashanah at Congregation Lev Shalom:  Congregation Lev Shalom, 2609 N. Patterson Blvd, Flagstaff. Wednesday, Sept. 15 at 6:30 p.m., Kol Nidre; Thursday, Sept. 16, 10 a.m., Yom Kippur morning service followed by Yizkor; Sept. 16 at 5:30 p.m., Ne'ilah.
Beacon Unitarian Universalist Congregation Service: 10-11 a.m.; 510 N. Leroux St., 510 N. Leroux St., Flagstaff; 928-779-4492; Join us for a morning of poetry, offering by, and in some cases, written by, Beacon UU members, on the theme of "Returning, Reuniting, and Reconnecting."; https://go.evvnt.com/839807-0.
First Congregational Church of Flagstaff: 740 N Turquoise Drive. 10:30 a.m. First Congregational Church of Flagstaff will hold its final worship in the church building this Sunday. In the following weeks, the congregation will be meeting via ZOOM on Facebook Live each Sunday at 10:30am for the time being, while church leadership searches for a new worship space. 
Unity Flagstaff: Welcome guest speaker Don Kirchner. Peace Within: What Really Matters. Live music with Wiley Beveridge and Matt Devlin. In-person services & live stream (go to www.unityofflagstaff.org for the link) Join us for International Peace Day in Heritage Square, Sept. 25, 10 a.m. to noon. Live music with Ed Kabotie, African Drum Circle, Peace Pole Re-dedication, Peace Walk-About Flag Ceremony and more! For more info go to flagpeaceday.com. Be watching for details about the Unity of Flagstaff Pet Fair & Adoptions Oct. 2nd Pet Blessings, Pet Pictures, Pet Vendors and more. Unity of Flagstaff not only says they are inclusive -- they are! Always have been, always will be. All are welcome.
Episcopal Church of the Epiphany: 8 and 10:30 a.m., or watch online at www.epiphanyaz.org. Rev.'s Mary Piotrowski & Janetta Beaumont celebrate the bringing of the love of God to all people. Our vision: Reconciling all to God, so the world will know peace and justice. 423 N Beaver St., office: 928-774-2911; or call Jeanette @ (928) 853-0483.