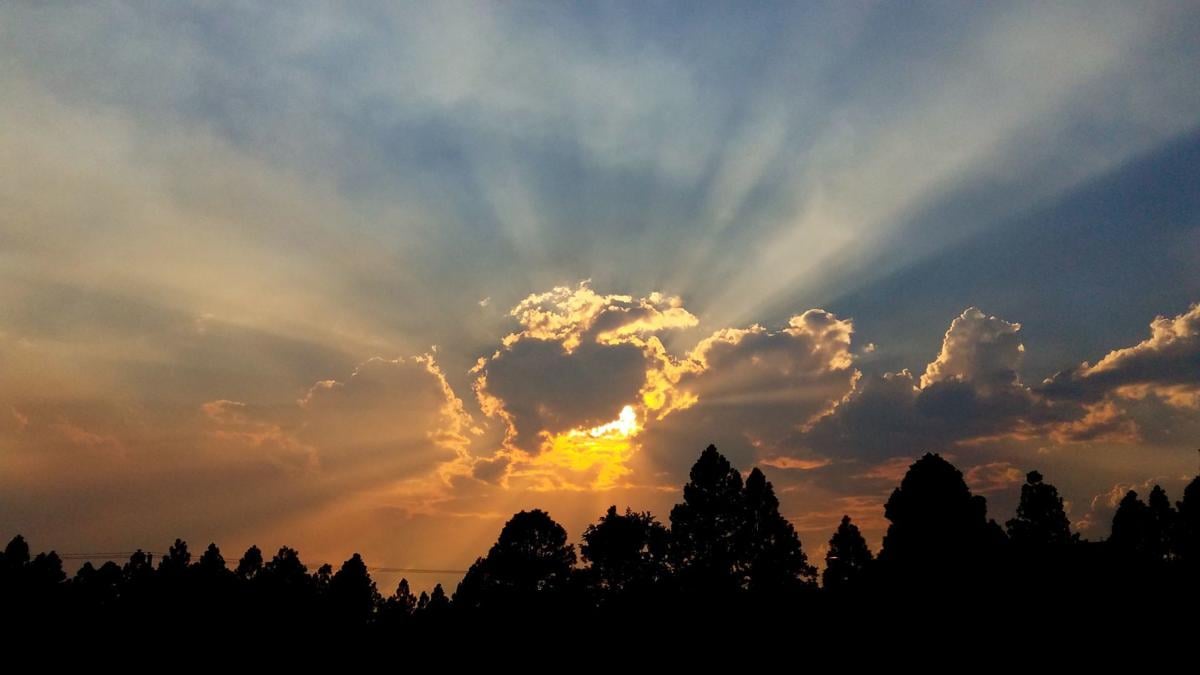 Living Christ Lutheran Church: 10-11 a.m. Sunday services with fellowship following. We worship through music, teaching, prayer and sacraments. We have online resources listed under our "The Kitchen Sink" tab our Sunday services and our Wednesday mid-week Lenten services by logging on to our website www.livingchristflagstaff.org. http://livingchristflagstaff.org.
Flagstaff Friends Meeting (Quakers): 10-11 a.m. Flagstaff Friends Meeting (Quakers): 402 S. Beaver St. Unprogrammed Meeting for Worship and Children's First Day school every Sunday at 10 a.m. followed by hospitality. Casual mid-week fellowship Wednesdays at 5:30 p.m. To learn more about current scheduling due to coronavirus, visit www.quakercloud.org/cloud/flagstaff-friends-meeting.
Christian Science Society: 619 W. Birch Ave. In accordance with the Mayor's proclamation and with the Golden Rule, the Christian Science Society of Flagstaff will hold services and testimony meetings only via teleconference or Zoom until further notice. The access for Zoom on Sundays is: https://zoom.us/j/369812794. The Zoom access for Wednesdays is: https://zoom.us/j/971672834, The password to use to enter both is CSS. We welcome all to "attend" our Sunday Services live by Zoom or teleconference at 10 a.m. or by teleconfeerence recorded replay until Wednesday at 4 p.m., and to "attend" our Wednesday Testimony meetings live by Zoom or teleconference at 5:30 p.m. or by teleconference recorded replay until Sunday at 9 a.m. To "attend" by teleconfeence live dial 712-775-7400 and when prompted enter access code 1007958 followed by the # sign. To listen to a recorded replay dial 712-775-7499 and when prompted enter access code 1007958 followed by the # sign. When asked for the reference code simply hit the # sign a second time. The subject of this week's sermon is "Soul and Body." The Wednesday Testimony meetings will be addressing the spiritual answers to the coronavirus challenge to our country and the world. For further information, please call 928-526-5982.
Beacon Unitarian Universalist Church: Beacon Walks the Flagstaff Community Labyrinth. Led by Beacon congregants in an outdoor setting with low risk of disease transmission. Labyrinths have been part of many cultures around the world for 3,000 years. Walking a labyrinth in community with music (as we will do May 24) is a special shared meditation. The Flagstaff Community Labyrinth, perched on the edge of a small cliff, is made of 15 tons of lichen-covered lava boulders. It has a path length of a quarter mile; its wide lanes allow you to walk at your own pace. We ask that you arrive between 9:30 and 10:30 a.m. We will create a 3-minute gap between start times of each family group to help space out the labyrinth walkers. We will allow no more than 12 persons in the 52-ft diameter labyrinth at any one time. Total time from entry to exit is about 15 minutes. Children are welcome to walk the labyrinth with a spirit of reverence, or to visit nearby Sawmill Park under the supervision of parents. Wear good walking shoes (no high heels). Sorry, the labyrinth is not wheelchair-accessible. Three parking options and a google map are available on the "Where is it?" page of the Flagstaff Labyrinth website. (https://www.flagstafflabyrinth.com/where-is-it)
Unity of Flagstaff: Imagination asks us to follow our hearts knowing, rather than what our head thinks it knows or our ears assume they are hearing. Rev. Penni Honey invites us to look at the power of our imagination and how it can serve us in our lives today. Imagination enables us to "take the whispers of Spirit and shape them into dreams and, ultimately, actions…" Let's take a moment from the noise of reports, and numbers and opinions and listen to the "whispers of Spirit" and remember the Lover, the Dreamer and the "me" that wants to be expressed through our imagination. This week enjoy the music of Ron and Jen Paul. Join us on Youtube.unityofflagstaff.org.
Episcopal Church of the Epiphany: Mission: Bringing the love of God to all people. Vision: Reconciling all to God, so the world will know peace and justice. Worship online. (www.epiphanyaz.org) Tuesdays 11 a.m. via Zoom — Centering Prayer; Saturdays — 4 p.m. FYC Live on Instagram at @flagyouthcoop; Sunday, May 23, 10 a.m.  With Rev. Marianna Gronek & Rev. Scott Deasy; 928-774-2911.
Get local news delivered to your inbox!
Subscribe to our Daily Headlines newsletter.