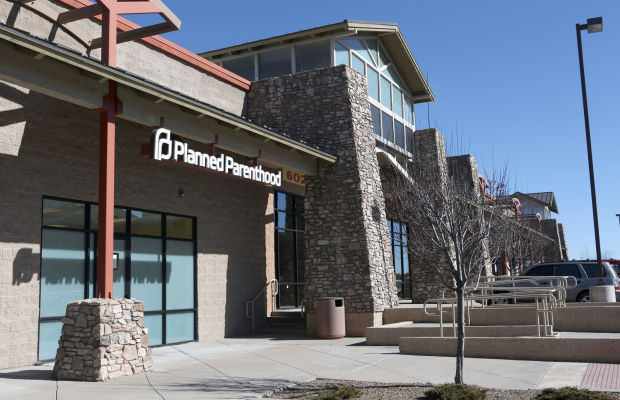 Legislation signed by President Trump last week that takes aim at Planned Parenthood and other providers of abortion services is unlikely to have any near-term impacts in Arizona, according to the head of a nonprofit that provides reproductive healthcare across the state.
That's because the state of Arizona doesn't actually touch the federal money dedicated to family planning and reproductive health services for low-income or uninsured individuals, called Title X funding. Instead, the money is distributed to states through a competitive grant process, and since 1983 it has been awarded to the nonprofit Arizona Family Health Partnership. That organization, in turn, oversees another competitive process to award Title X grants to local entities, said Bre Thomas, CEO of Arizona Family Health Partnership. 
Even in a state with legislators and a governor who have repeatedly passed abortion restrictions, Thomas said she doesn't see the federal legislation having an effect on Arizona's Title X awardees.
"Trump could do other things that may have an effect, but not this particular piece of legislation," Thomas said.
Planned Parenthood's Flagstaff clinic is the local recipient of a Title X grant, which allows it to provide certain services to low-income residents either for free or on a sliding fee scale. Those services include sexually transmitted disease treatment and testing, pregnancy testing and counseling, contraceptive methods and breast and cervical cancer screening.
SLIPPING THROUGH THE CRACKS
Specifically, the new federal law used the Congressional Review Act to reverse a rule made late in the Obama administration that prevents state and local governments from withholding Title X funding for reasons other than the quality of care they provide. The money already cannot be used to fund abortions, but opponents are concerned the law leaves the door open for state and local governments to prevent providers who also offer abortions from receiving the federal funding at all.
If, somehow, state legislators in Arizona were able to cut off Title X funding to Planned Parenthood, it would certainly be a blow because the nonprofit sees 50 percent of the total volume of Title X patient visits in Arizona, said Tayler Tucker, communications specialist for Planned Parenthood Arizona.
While other organizations could step into Planned Parenthood's place to provide Title X family planning and reproductive health services, the worry is that the process of creating clinic space, training staff and acquiring materials takes time and would likely result in some patients slipping through the cracks or waiting longer for care, Tucker said.
Besides Planned Parenthood's Flagstaff clinic, which offers medication abortions, there are no other abortion providers in northern Arizona, Tucker said. Abortion services make up about 5 percent of services provided at the Flagstaff clinic, with the vast majority of services offered falling into the categories of preventive care and birth control, Tucker said.
Planned Parenthood sees its role as taking stress off local healthcare systems by providing specialized care, she said.
OTHER CARE PROVIDERS
From a public health perspective, it makes sense for Planned Parenthood to be the local recipient of the Title X grant, said Marie Peoples, chief health officer at the Coconino County Public Health Services District, which had the grant until 2015. The nonprofit was already providing many family planning and reproductive health services, so it makes sense for the county not to be duplicating them, she said.
If Planned Parenthood were ever to lose the Title X grant, Peoples said she anticipates the health district would again partner to assure such care is available to low-income individuals.
"It is essential to remember that Title X Family Planning services include cervical cancer screenings, contraception counseling, and other preventive services to low-income, under-insured, and uninsured individuals that cannot otherwise access care. Greater access to these important services results in a healthier community," Peoples wrote in an email.
The health district still offers two sets of services related to sexual health — a teen health clinic, which Peoples said fills a gap in healthcare in the community, as well as STD testing, treatment, and counseling services, which are mandated by the state.
For its part, North Country Healthcare, which is a federally qualified health center, provides some of the same services as those that fall under the Title X grant, according to CEO Anne Newland. The health center's Well Women HealthCheck program helps low income, uninsured and underinsured women access breast and cervical cancer screening as well as diagnostic services like clinical breast exams and HPV tests, Newland wrote in an email.