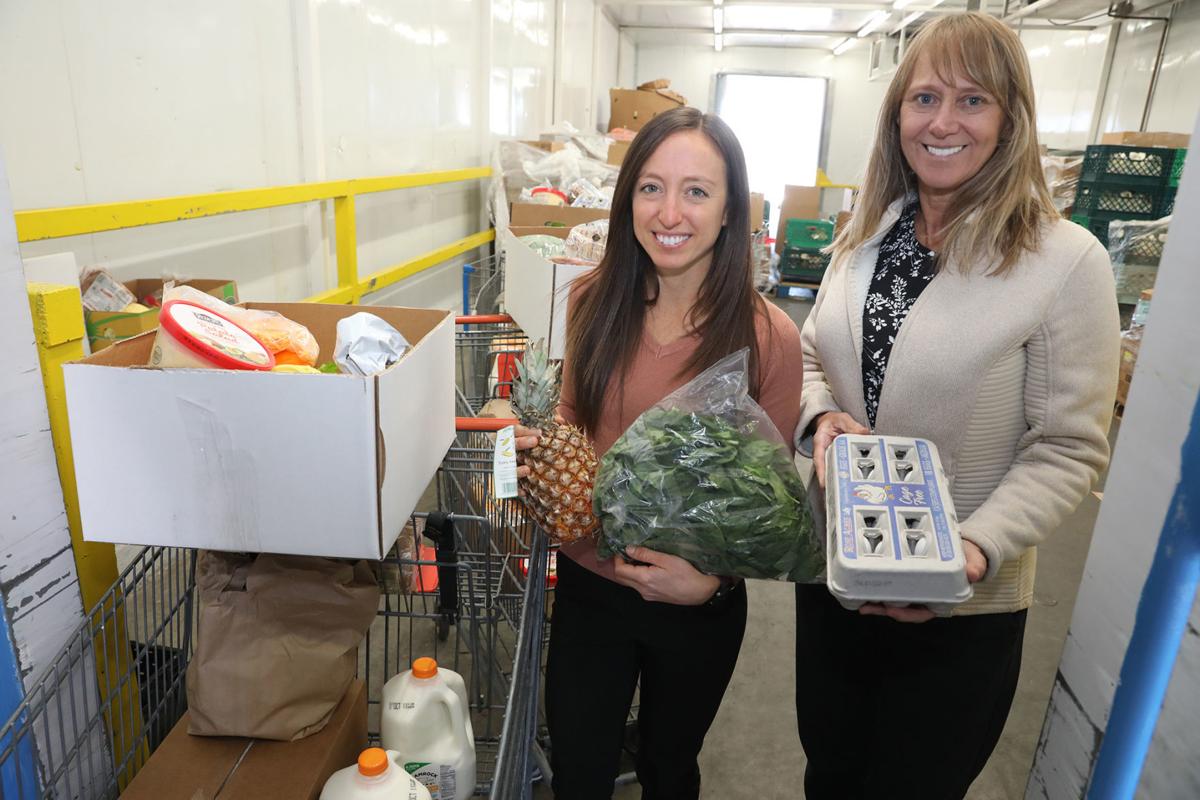 Fifty-four days until Thanksgiving. Eighty-one days until Christmas.
It seems like enough time to procrastinate making grocery and gift lists, but not for Flagstaff nonprofits, which have already started preparing for the services they provide to families in need each holiday season. 
Flagstaff Family Food Center
Flagstaff Family Food Center launched a month-long community program to raise funds for its normal operations as well as to supplement donations for the more than 1,000 Thanksgiving food boxes it gives away annually.
For the first time, the center participated in national Hunger Action Month. Every day throughout the month of September, it partnered with a different local business that agreed to donate a portion of its sales or host a drive.
With about half of the donations turned in so far, the center raised $3,800, which will be matched by Northern Arizona Volunteer Medical Corp.
"The support of this community has been mind-blowing," said development director Carrie Henderson, who brought the idea with her from her previous position at a food bank in Tucson. "It's just such a tight-knit community. I think [Hunger Action Month is] just going to grow year to year."
Every day, the center serves more than 1,300 people through its various programs, including lunch programs, hot meals and food distribution directly from the food bank. Last month, it gave out nearly 300,000 pounds of food in emergency food boxes.
Its next major campaign, the annual Stuff the Bus Food Drive which pits the City of Flagstaff against Coconino County, contributes most of the 1,000 turkeys the center gives away each year.
It will begin giving out coupons for its Thanksgiving food boxes the first week of November. Boxes will be distributed the Wednesday before Thanksgiving.
Executive Director Monica Foos said, though the center always needs and accepts donations, it could currently use more volunteers.
"That's how we know that our doors will be open tomorrow, the volunteers," Foos said.
Although churches and businesses have consistently served hot meals, Foos said the food bank needs help packing and distributing foods during the morning.
The center will hold its first ambassador training next week to strengthen its volunteer force.
Sunshine Rescue Mission
Like Flagstaff Family Food Center, Sunshine Rescue Mission provides food boxes for Thanksgiving. It also hosts a Thanksgiving meal.
Last year, the nonprofit served more than 600 people on Thanksgiving.
Sign-ups for individuals who would like to receive a holiday food box begin Monday for boxes that will be distributed the Monday and Tuesday before Thanksgiving. The mission is accepting donations now through November 15 for Thanksgiving staples including stuffing and gravy mixes; canned vegetables, cranberry sauce and yams and pumpkin pie or fruit pie filling.
It will be collecting its turkeys through the Sechrist Elementary School Turkey Drive on Thursday, November 21.
Executive Director Stephanie Boardman said this event has been happening for more than a decade.
"It is incredible. It's just something really fun and the whole community gets involved," Boardman said.
A month after the food boxes are given out, the organization works to make Christmas happen for the people it serves.
Sets of clothes are given out to each of the men staying at the mission during Christmas, while community members fulfill Christmas wishes for the women and children at Hope Cottage.
"Some of the biggest reasons why people are homeless is because of a catastrophic issue in the family, so this becomes a very lonely time for them," said Mission Director Shaun Rost. "We really try to make sure they feel welcome and do as much as we can during this season."
Sunshine Rescue Mission is not currently accepting donations for its Christmas programs; however, individuals interested in donating can register now.
Flagstaff Shelter Services
Although Flagstaff Shelter Services does not participate in any holiday-specific initiatives for the people it serves, the nonprofit's 77-bed expansion is scheduled to be completed this month, in time for colder weather.
"Flagstaff Shelter Services works very hard to stay laser-focused on housing," said Executive Director Ross Altenbaugh. "The best thing we can be doing for people is to not use our precious resources to provide a meal or gift, but to use them to throw everything we've got toward [ending] homelessness."
She added that the "holiday blues" often experienced by the people the shelter serves can make holiday celebrations a challenge.
The expanded space will increase the capacity for individuals, opening up space for families in overflow shelters at local churches. Construction of the new space is scheduled to be completed October 18.
Get local news delivered to your inbox!
Subscribe to our Daily Headlines newsletter.