Shenandoah Cornish said Flagstaff is the best place she could have imagined growing up, and she is proud to call it her hometown.
And now for the past year, Cornish has been in Colombia helping others take pride in the their own village. With help from the locals of Minca, Colombia, located in the Sierra Nevada de Santa Marta mountain range, Cornish started a museum as the residents reclaim their own hometown from guerilla warfare and narcotic use.
"When I moved here in 2016, Colombia was in the midst of its monumental peace process with the FARC guerillas," Cornish said of the Revolutionary Armed Forces of Colombia, which was known for its militia tactics including kidnapping and terrorism going back to 1964 prior to a peace treaty.
"This moment of transition, hope and possibility seemed like an interesting place to be, especially for my academic interests," Cornish added.
Cornish attended DeMiguel Elementary School and Northland Prep Academy in Flagstaff before moving to the Verde Valley School in Sedona. Cornish then moved to Virginia to study global politics and anthropology at Washington and Lee University.
After graduating from college in 2016, Cornish moved to Colombia as a student exchange program supervisor. In Minca, she worked and practiced Spanish in a local café -- one of the town's two buildings with an internet connection.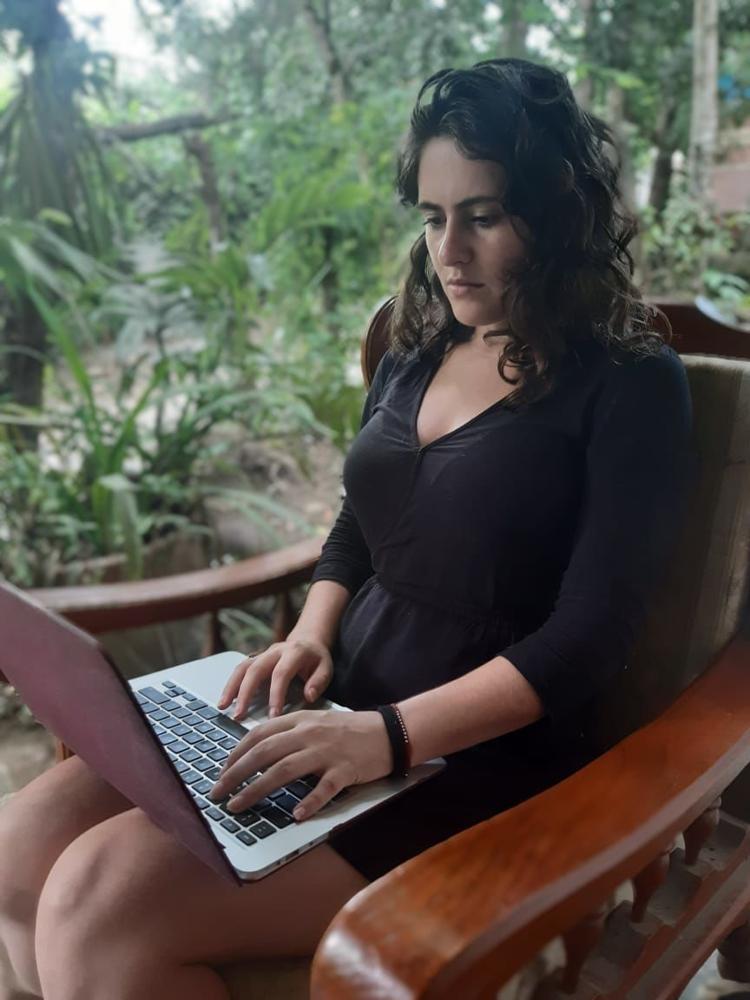 "One day, while practicing the names of family members, [the girls who worked at the café] told me that their father had been one of the first victims of the paramilitary in town," Cornish said. "I realized that my basic knowledge of the Colombian armed conflict was not representative of the reality, especially in the Sierra Nevada, and I began to educate myself."
Cornish was surprised at how difficult it was to find "clear, unbiased sources" that laid out Colombia's recent history, especially in English. She began asking anyone who would speak to her about their own personal experiences and perspectives, improving her Spanish in the meantime.
"I was absolutely shocked by the answers I received," Cornish said. "There is a whole world of history below the surface of small-town Colombia, some of it beautiful, some of it terrible, but all of it moving."
Cornish began to think if local stories were shared,  it could be a way for them to take back ownership of their town and help the many travelers "become more respectful and conscientious." Colombians are endlessly subject to comments about Pablo Escobar and the country's history of narcotics trade, Cornish said.
From there, Cornish teamed up with local school teacher Manuel Balaguera, who was personally affected by unrest in the town, displaced once by guerrilla and again by paramilitary.
"I don't think we have spent a day apart since our first conversation," Cornish said. "His experience, contacts and involvement in the community took my investigation in an entirely new direction." 
You have free articles remaining.
Register for more free articles
Stay logged in to skip the surveys
Balaguera and Cornish started Museo Minca in the oldest building in town – Balaguera's grandparents' house – which the museum is founded after.
"The first major challenge was gaining the trust of people in the community. They have seen many thesis students, documentarists and foundations that come and use their stories and pain for their own agendas, or to make money, without contributing anything to the community or individuals that share their experiences," Cornish said. "In the beginning, people did not want to discuss their experiences or share their photos. The fact that the museum is now filled with pictures and information is a testament to how far we have come."
The museum is divided into four sections: the four indigenous groups in the area, the history of coffee there, the history of the armed conflict and the transformation of the region with the arrival of tourism.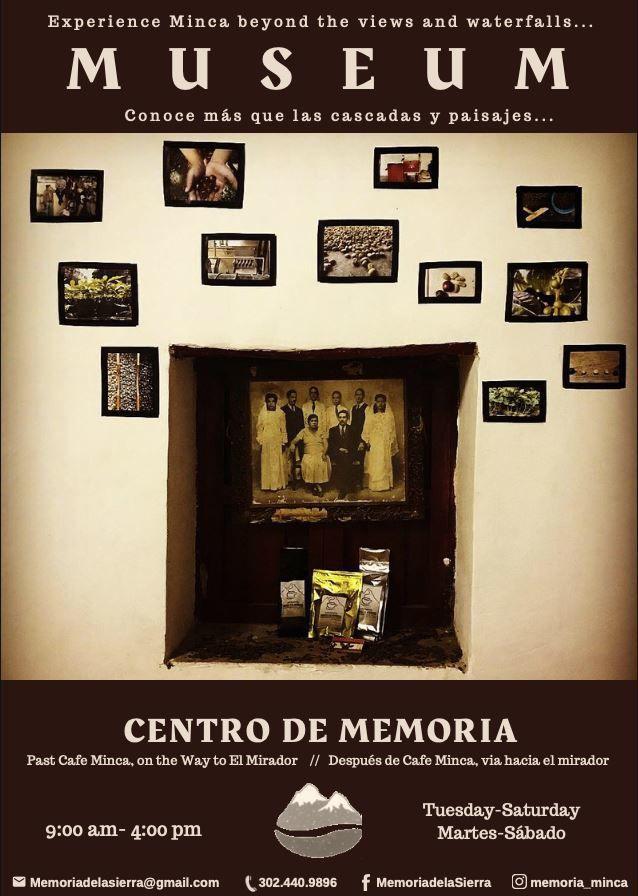 "Museo Minca is an oral history museum. It takes the idea of a museum and turns it upside down," Cornish said. "Instead of a quiet place to examine and read about objects, it is a uniquely personal storytelling experience. The walls are lined with old photos given to us by community members in the style of a life-sized photo album."
Recently, Museo Minca's storytelling tour has become the number one recommended attraction for travelers, and they count visitors from nearly 40 countries.
Tourists are drawn to Minca's lush tropical forests to partake in scenic hikes, bird watch, jump off waterfalls and perhaps even visit the world's largest hammock.
Once a tourist in Minca herself, Cornish hopes visitors to the museum will be reminded that "travel is more than just a way to get material for Instagram, or to check a country off a bucket list. It is a way to better understand the world and each other as citizens of it."
The museum is free, but asks for donations for the tour. Cornish and Balaguera have won the first two grants they applied for – one to formalize the investigative aspect of the museum, allowing them to professionally film, translate and project their interviews, and the other from the Colombian Ministry of Culture to help employ and empower locals.
So far, Museo Minca helps locals by giving free English classes, holding indigenous language and culture workshops, and holding a discussion series on Colombian history and current events.
"We are also having success in bringing back community events that were lost during the conflict," Cornish said, adding that they are excited to host a candlelit community fun-run in December.
"The power storytelling has is incredible," Cornish said. "It brings people together, lets us walk in one another's shoes, understand the world in new ways, and makes us examine our own place in it."