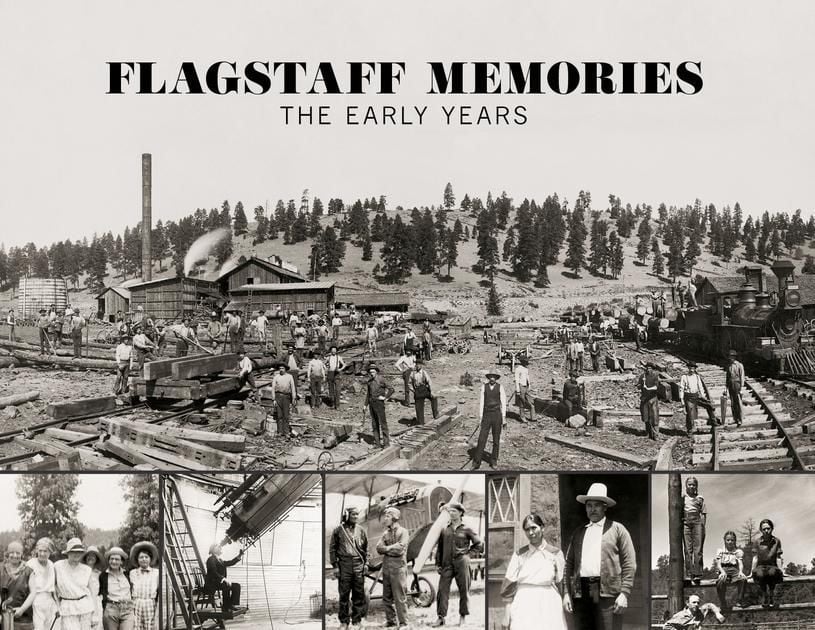 125 YEARS AGO
1895: The Sun reporter made a call on the local County Bastille chaperoned by Henry Ashurst, the efficient young jailer who presides over the destinies of those who may be unfortunate or unwary enough to get tangled up in the legal dragnet. The jail has not the forbidding and altogether cheerless aspect of some places of incarceration. There is plenty of light in the daytime and at eventide the glorious sunset that glints the hilltops floods the little enclosure in the melancholy light that warns the prisoners of the approaching gloom of night. There are the usual iron-latticed windows, close narrow cells and a corridor that is scarcely as ample as the lobby of a fashionable hotel and hence not calculated to inspire in the prisoner calisthenics to lighten the dreary hours.
This morning, when Mr. Ashurst entered, he carried with him glad tidings of great joy in the shape of the prisoners breakfast, which consisted of beef steak, coffee, bread and butter and the usual accessories. Those hungry hobos whom a kind providence sends to shelter behind the walls of the county jail. The prisoners fare is procured at the Hochiders' Café. There are only four prisoners at present.
It's all gone. It's all cleaned up. That line of lumber we have been advertising for sawmill pieces for firewood. It went like hot cakes in cold weather. The prices did it. We have plenty more lumber, good grades and well manufactured, dry and fit for immediate use. The prices are right. Arizona Lumber and Timber Company.
Lost – Pair of gold-rimmed nose glasses. Finder will please leave at the A. & P. ticket office and receive a reward.
The new Williams Dramatic Club it is said, has requested to present "A Noble Outcast" at Flagstaff and Jan. 13 is the date of the prospective engagement
Charles A. Green, in jail here awaiting trial on the charge of obtaining money under false pretenses, published a letter in the Prescott Courier in which he roundly denounced his enemies and promises to square himself eventually.
Harry Kislingbury, one of the most popular of Flagstaff's young men, is an applicant for the position for City Marshall, which was made vacant by the reassignment of W.C. Bayless. The selection will probably be made at the next meeting of the Town Council on Monday night. The SUN believes that Mr. Kislingbury would make an excellent guardian of the peace. He has all the required qualifications. In fact, all of the applicants for the appointment are worthy men.
100 YEARS AGO
1920: Mrs. Jan Percy Farrell, on trial in Superior Court charged with the murder of her husband on Sept. 24 at their Garland Prairie ranch home, was acquitted on Tuesday afternoon, the trial lasting a little less than four days and the jury being out only 10 minutes. It was shown and proven that she had acted in self-defense.
The taking of the census began on Thursday and the taker is R. C. "Dick" Jones who has just returned from Phoenix where he was appointed to the job by Sam Bradner, Phoenix Census Supervisor in charge of the northern part of the state.
The preliminary hearing on the question of whether Arizona sheep and cattlemen shall have a right to graze in northern Coconino County without paying a grazing license fee has been set for Jan. 31 before Justice of the Peace E. W. Lewis of Fredonia.
Wilson & Coffin, the live-wire plumber, have painted up one of their trucks, putting a lot of advertising signs on it and labeled it "No. 7." In a few days they will give their other truck the same treatment and stamped "No. 11."
C.W. Pooler Assistant District Forester, has received the appointment as district forester to succeed Paul Redinton, who was recently transferred to San Francisco. Mr. Pooler has been connected with the service in this district for the past sixteen years.
City mail delivery was established on Jan. 1, however, the actual delivery of mail will not begin until Tuesday. Jan. 6 as it will be necessary to personally ascertain from all patrons on both routes their wishes as to the service and it will not be possible to do this prior to the above mentioned date. A great many have been interviewed, but there still remain a number who have not been approached. All "local drops" mailed prior to 7 p.m. Jan. 5 will require only a 1 cent stamp, subsequent to that date it will be necessary to affix a 2 cent stamp thereto.
K. J. Nackard has given a contract to add another story to the Nackard Rooming House at 119 S. San Francisco St. The work has begun. The present structure is brick. The added story will be of wood, with shingles outside. When completed the building will contain 25 rooms all steam heated. Modern plumbing will be installed.
Mr. Nackard will also have repaired four old buildings he owns in that section, remodeling them into dwellings with plumbing that will be available to rent.
Dr. V.M. Slipher of the Lowell Observatory, Flagstaff has just been notified by the French Academy that the institution has awarded him the Lalande Prize for astronomical work. He has not been notified of when, nor in what manner, the presentation will be made.
There has been speculation as to if there is another planet out beyond Uranus. Dr. Slipher believes this is true due to erratic behavior in her course around the sun.
50 YEARS AGO
1970: New Year's Day dawned bright and clear. Weather during the past year had a few highers and lowers but over all temperatures and precipitations were about as usual.
The Committee for Preserving the Beauty of Switzer Canyon is attacking the proposed subdivision by developer James Potter and has aimed its efforts thus far at the change in the zoning ordinance which would allow pre-fab construction in all residential areas of the city.
Patrolman Robert A. Smith made a routine traffic stop of a car with expired Florida plates in downtown Flagstaff on Saturday. He began advising the driver of his rights under terms of the U.S. Supreme Courts'  Miranda Ruling. The driver said "I know my rights 'This car is hot.' Smith checked his driver's license and found it also expired and did not match the man's description. He then asked the man his age who then said "who knows it's stolen." Smith arrested him.
The 18-inch diameter steel Black Mesa Slurry Line that runs 273 miles from northern Arizona to southern Nevada to feed a power plant on the Colorado River is exposing Indians' existence there that date back to 600 to 700 A.D. An archeological team from Prescott College is exploring ahead of the pipe laying and noting finds in the trench before it is filled in. Corn cobs were found indicating that corn was grown in the alluvial fans of the plateau.
The County Board of Supervisors approved the preliminary plat for Snowbowl Village. They also approved a use permit for a lumber-pallet mill for Cascade Distributing Co. of Fredonia.
25 YEARS AGO
1995: Around Coconino County people are resolving to take care of long-standing problems during the New Year.
County Administration is casting about for solutions to the lack of office space, a problem long put off.
The County Council is considering creating certified local governments within the city to be set up in historical areas to keep owners from modifying buildings in a way that would break with the area's character and diminish their historical flavor or shatter its historical significance.
If the ordinance passes, Flagstaff will be in a better position to apply for grants from a state fund worth $1.7 million.
Goals for 1995 include additional recreation opportunities for Flagstaff young people, including after school and weekend activities, and that the city and school department work better together on financing, that economic development has a banner year, that tourists treat our wondrous mountain town with respect, that will feed and shelter the homeless rises and the need declines, that all of us remain free to disagree, yet work together for the common good and that once – just once – all the roads in our town are free from construction.
Flagstaff residents and tourists may not have to sled on the sly, if a new plan for a snowplay area gets past city officials and the fire from locals. The City Tourism Commission voted 6–1 to endorse a revised plan for a Flagstaff snow play area.
El Nino has returned this winter with the storm track bringing more storms further south than normal. So the expectation is for more rain or snow to continue to fall. The "El Nino Southern Oscillation" is a disruption of weather patterns that usually occurs every three to seven years and lingers between 12 and 18 months.
Firefighter took a chainsaw to the top of a 60-foot ponderosa pine tree that broke off and crashed into a Christmas Tree Estates mobile home. No one was injured except the home, which sustained about $10,000 in damages. Officials blamed the problem on the high winds and 16 inches of snow that fell on Flagstaff.
All events were taken from issues of the Arizona Daily Sun and its predecessors, the Coconino Weekly Sun and the Coconino Sun.
Get local news delivered to your inbox!
Subscribe to our Daily Headlines newsletter.