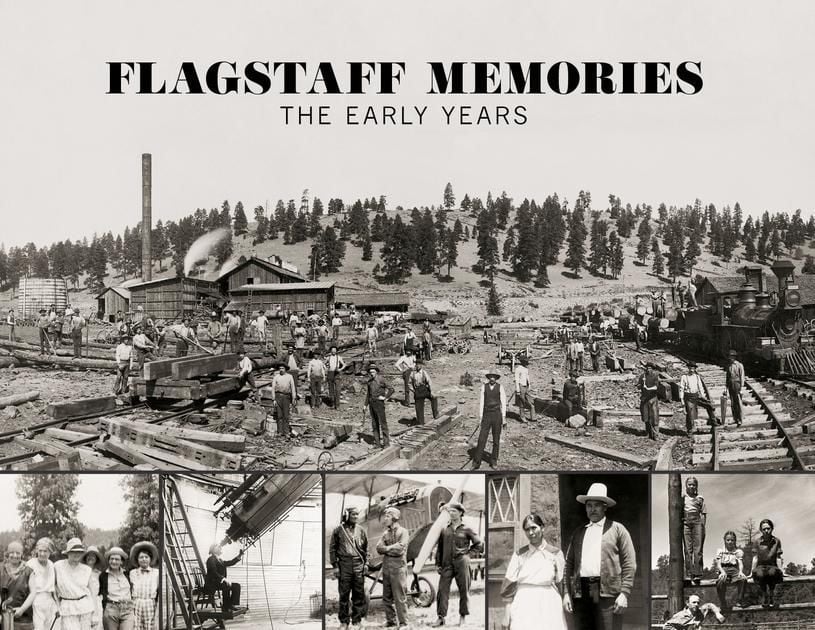 125 years ago
1896: The curiosity of our money. Few persons are aware that silver certificates are not legal tender, though receivable for public dues. The fact was recently, it is stated, forced on the attention of the post office department by a person who refused to accept the certificates and payment of a money order. Thus it seems the government is obliged to receive silver certificates but cannot pay them out to anyone unwilling to receive them. Should our silver friends become able to legislate, they will doubtless make the certificates legal tender so as to force the unwilling patriot to take the paper representative of 53 cents at a 100 cent valuation.
The San Francisco and San Joaquin Valley Railroad Company are receiving their new rolling stock. Six passenger coaches, three combination baggage cars and seven cabooses passed through Flagstaff on Tuesday. The cars were made by the Pullman Car Company and all are first class in every respect.
100 years ago
1921: Costly road building. Forest supervisor E. G. Miller says the tourists and others are flooding his office with inquiries about the present state of our roads. He says that the Munds Park Road to Mormon Lake is in good passable condition having been recently dragged, making it 119% better than it was a few days ago. A few cars have been clear through from Flagstaff to Long Valley and Roosevelt. It is no boulevard but it is drying rapidly. Cars can also go to Camp Verde by way of Mormon Lake. Mr. Miller says it is a question whether tourist travel is beneficial considering the way the cars tear up our roads and he wonders whether strangers would criticize our roads so severely when they chanced to hit here in wet weather if they realized that it would take an amount equal to our total county valuation to put in permanent shape are 1,400 miles or more of highway.
L. E. Carron, who for several months had been managing the business of the Arizona Motor and Implement Company for the First National Bank, took over the business and will conduct it as the Carron Motor and Implement Company. Mr. Carron, who has too many friends and is too widely known as a good conscientious businessman to warrant any comment on that score, will take over the agency for one or two well-known automobiles of which there are several offered him and will continue the agency of the John Deere and J. L. Case farming machinery in which he already has a substantial and rapidly growing business. The office and warehouse is at 22 S. San Francisco St.
75 years ago
1946: Nearly 1,000 acres of the Coconino National Forest went up in smoke over the weekend in a series of 10 fires. Most serious of the conflagration was a 600-acre blaze in the Rattlesnake Basin southwest of Flagstaff. Lightning accompanying the recent fires was blamed by forest officials for most of the fires.
50 years ago
1971: A water distribution company has won Coconino County approval to operate in the Doney Park area of Flagstaff. Sunset Crater Development Company plans to build and operate for 25 years a water distribution pipeline.
Approximately $200 worth of tools was stolen in what appears to be the first noon hour burglary from the wood shop at Flagstaff High School. A shop teacher said that someone had apparently used a pass key to enter the shop.
25 years ago
1996: Heavy end-of-summer rains continued to fall in the Flagstaff area, producing several full rainbows. Rainfall totals were 0.17 inches at Pulliam Airport to 1.52 inches just to the west of Flagstaff.
The seventh annual Flagstaff Senior Olympics will be held at various locations around Flagstaff. An entry fee gets participants a T-shirt and entry to a social at NAU. This year the events include billiards, bowling, cycling, golf, swimming, tennis, track and field, and power lifting.
All events were taken from issues of the Arizona Daily Sun and its predecessors, the Coconino Weekly Sun and the Coconino Sun.
Bruce Carl Ertmann assisted with compiling the events.