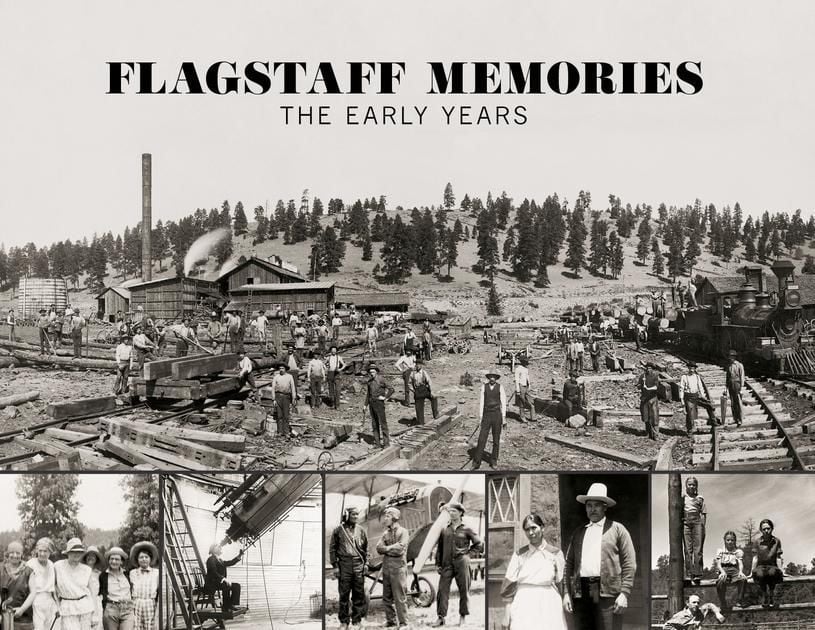 125 years ago
1896: Strong winds from the south fanned flames near the Arizona Lumber and Timber Company's Flagstaff plant into a frenzy. The company had 50 of its employees at the front line of the forest fire with shovels and several water wagons, but their efforts were of no avail until the Flagstaff Fire Department arrived with a steam engine with water and a full hose cart.
It is impossible for the advocates of the whisky traffic to lead any person of sound mind to recognize the business as legitimate. Our Flagstaff community has shown its recognition of this fact by imposing a license on this business above the license paid by any other enterprise.
City council has voted approval of the purchase of an additional 260 feet of fire hose and a cart to carry it to be purchased for the fire department.
Council also agreed and orders that a grade be established between Birch and Elm avenues and that the property owners in Block 5 be advised and ordered to remove all rubbish in their areas immediately.
At their regular meeting on Saturday night, the Grand Army of the Republic appointed a committee to make arrangement for the observance of Decoration Day. It is expected that all citizens will want to participate in this celebration of Patriots Day.
100 years ago
1921: We wish to thank the fire department and their friends for the excellent extinguishing of the fire that started at our East Birch Avenue home last Tuesday, G. C. Hutson and family.
50 years ago
1971: Over the weekend Coconino National Forest Fire Control Officers busted 17 campers for violating restrictions against camp fires and smoking in the forest.
Three forest fires erupted near Flagstaff keeping our fire fighters very busy.
Nearly a year after Flagstaff's only two-level tree house made coast-to-coast news, the whole affair has come tumbling down — its 300-year-old ponderosa pine and all. The tree house, built by former Northern Arizona University students, now is destined for the lumber mill.
25 years ago
1996: The Northland Preparatory Academy has come to Flagstaff. It is an International Baccalaureate High School that will open here in the fall. It is a charter school funded by the State of Arizona.
It's a very solid rigorous academic program. Charter schools were approved by the Arizona Legislature in 1994 are funded on a per pupil basis and considered to be "public".
Getting a good education is considered the route to success. It may not be a college degree. Vocational School is also a good path to travel. What would we do without our carpenters, plumbers and electricians? A good vocational school is called for.
The Daily Sun is being sold to Pulitzer Publishing.
The Bureau of Land Management will be holding a wild horse and burro adoption event at the Coconino Fair Grounds in Flagstaff. The BLM expects to have 65 horses and burros available for adoption.
All events were taken from issues of the Arizona Daily Sun and its predecessors, the Coconino Weekly Sun and the Coconino Sun.
Bruce Carl Ertmann assisted with compiling this week's events.