On a campus with more than 1,200 total students, making oneself known can be a challenge. For three graduating Flagstaff High School seniors, standing out was a matter of finding and embracing like-minded people.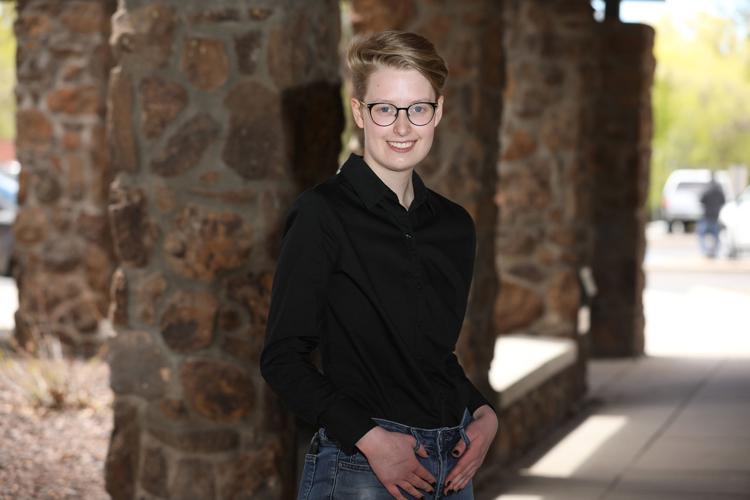 Robin Bradley, 18, found her niche outdoors working with plants when her AP Biology teacher recommended a service learning trip to the Kaibab Plateau, where she had a chance to study the interactions of trees and fungi with Northern Arizona University researchers while she was a junior.
"If I hadn't done that, I don't think I would have found my path, but because of that teacher and because of that project, I found something I'm really, really excited to go to college for and to make a career out of," said Bradley, who will attend the University of Arizona, the only in-state public university that offers a bachelor's degree in plant sciences.
Before moving to Tucson, she will spend her summer working as a lab assistant at Northern Arizona University's Gehring Lab, which hosted the service learning project and has since introduced her to mentors in her chosen field. Part of her duties there include visiting a research site in Cameron once a week.
Although the service learning project introduced her to botany as a career, Bradley said she only recently realized that her love for plants stems from something earlier in her life – spending every summer on her grandmother's two-acre farm in southern California, where she has grown oranges, lemons, avocados, persimmons, berries and lettuce.
"I would basically follow her everywhere and do everything I could with her (or as much as you can when you're 5). I wanted to remember everything she was doing, so I took a sheet of paper with me and wrote it down. I look back at my notes now and some of it is complete nonsense, but I think that is definitely where I got my start," Bradley said.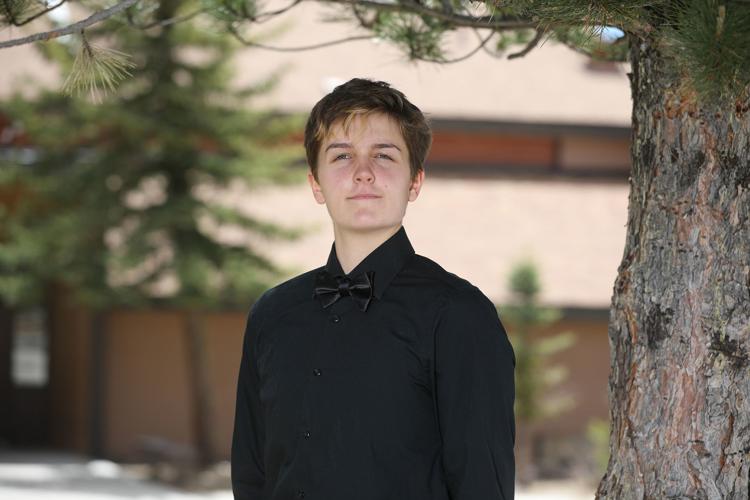 At U of A, Bradley will be sharing a room with Mikhaila Rosanova, 18, a friend she met in FHS's AP World History class, and another of the school's outstanding seniors. Rosanova will be pursuing degrees in both music education and engineering.
She has been playing piano since she was 4 years old, and was introduced to trumpet in middle school, during the time when she also first became interested in math through Sinagua Middle School's Middle School Institute of Technology and Engineering (MIT-e) program.
"I'd like to see how I can link the two because STEM and music are very connected and it's really interesting to me how those connections can help you," she said.
Rosanova was selected to play trumpet in the All-State Jazz Band, a group of top high school musicians from around the state, for three consecutive years.
You have free articles remaining.
Register for more free articles
Stay logged in to skip the surveys
Some of her favorite high school memories come from marching band, a group that has reached new levels during her time at FHS due to hard work from everyone involved. Rosanova said she has been motivated by the saying "You may not get all you work for, but you have to work for all that you get."
"We go to Phoenix and they know who we are now. [The marching band] is a fantastic group of people to do things with. They're just all such dorks, but they're like my family, so anything I did with them was a good time," she said.
She said she is looking forward to meeting more interesting people while in college because it will help her grow as a person.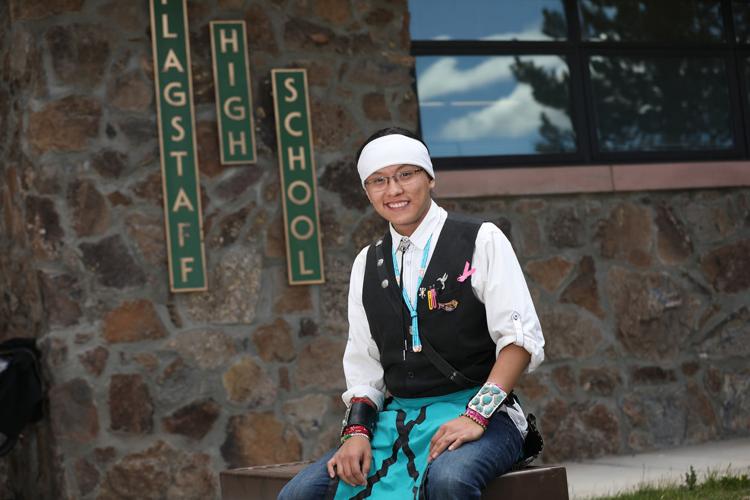 For Makaius Marks, 17, finding his niche was more difficult than joining an existing group – he had to make a path unlike anything seen at FHS before. Though he can now be easily spotted wearing traditional Apache clothing and jewelry to school, it was not always permitted.
Beginning at an eighth grade open house event, Marks was told he would not be able to wear his traditional headband to school because it was considered to be "gang-affiliated." He said he was called to the principal's office several times during his freshman year because of what he was wearing and he struggled to earn the right for all students to share their culture through their clothing.
"The more I had these conversations, the more the Latino and Hispanic communities responded," he said.
Marks worked with school and district administrators to create the more inclusive dress code for Flagstaff Unified School District that was implemented this school year. It includes cultural head coverings or hair accessories on the list of items students may wear to school.
"I don't want anyone to go through what I did; it was hard, it was a lot. But because of that hardship, I've become an understanding person, more humble, open and really compassionate," Marks said as he greeted student passers-by, knowing each of them by name.
Marks plans to use the lessons he has learned from his high school experiences to help other communities share their voices and their cultures, starting at Northern Arizona University, where he will major in applied indigenous studies. Later, he will attend graduate school to learn about sustainable communities.
"I know I'm going to stay in Flagstaff so I can keep an eye on this school and offer help if it is needed, because I know the youth are the key to the future. I want to bring back what I've learned and incorporate it into our lifestyle," he said.