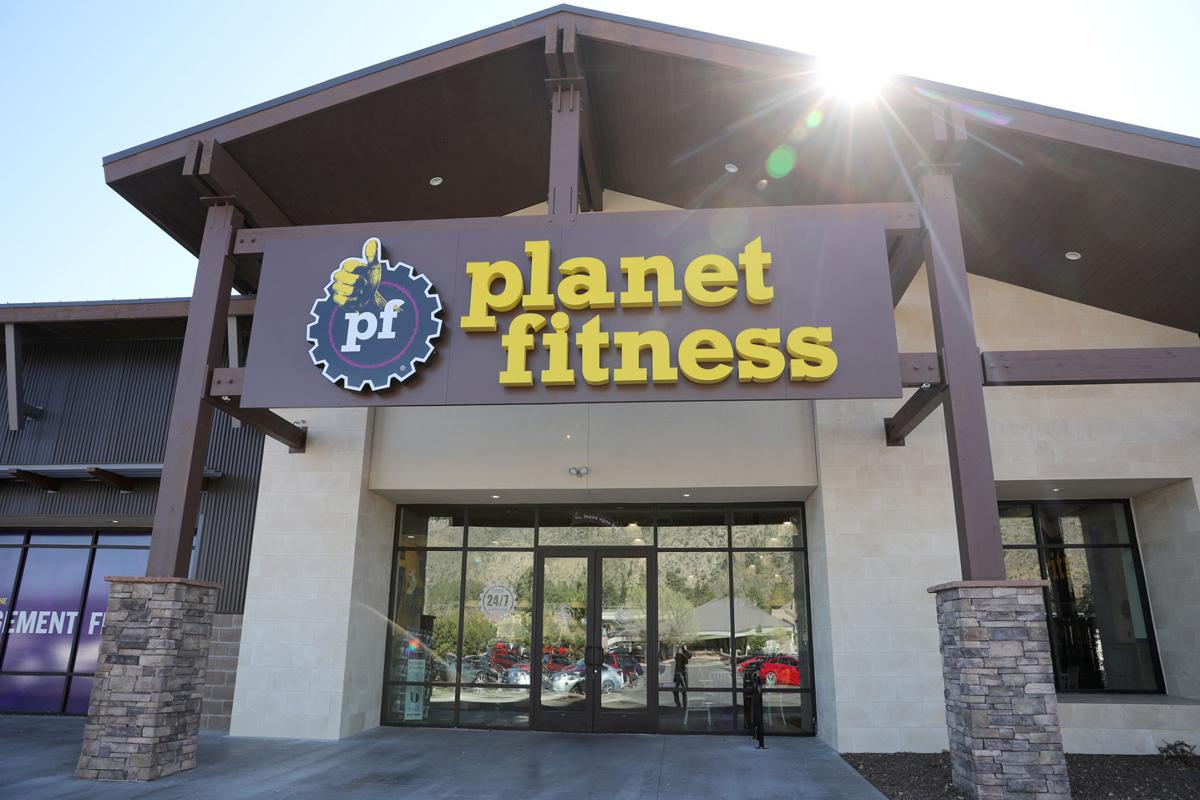 Before this year, gyms were often packed with people back to back and side by side, sweating, grunting and panting as they got in their weekly workouts. Now, with closeness and shared breath becoming taboo, gyms in Flagstaff are finding ways to navigate business during a hard time.
Jason Henrie, owner of Flagstaff Climbing Company, said their gym had closed twice due to the pandemic. During the first closure, Henrie said many members kept their memberships going even while the center was closed in an attempt to help them keep financially stable. During the second closing, they were not as lucky and saw a decrease in commitments, which was a large financial hit. Henrie said they found ways to create income, like moving all summer camp activities to their outdoor areas and utilizing retail.
Henrie said when someone comes for their two-hour reservations, their temperature is checked, they wash their hands before and after climbing, they wear their mask the entire time they are in the center and they practice social distancing. There are also a restricted amount of climbers at all times and cleaning throughout the day. He said during the summer and fall, they kept their large garage doors open for air filtration and are currently working to improve their filtration systems indoors when winter comes along.
"We take the protocols really seriously and people have been really happy about what we're doing. I think people shouldn't be afraid to come give it a shot. What we're doing is working really well," Henrie said. "All of us gyms are trying to get through this as we're singled out as one of the most dangerous places to be, but I don't think that that is actually the case. When I walk around downtown with people eating in restaurants without masks on all over the place with doors closed and bad air movement, I'm just like, 'why are we the ones being singled out here?' We're trying to do the best we can to make people feel comfortable."
Lisa Ray, owner of Crossfit Flagstaff, said they are utilizing their parking lot for workouts and have spray bottles that the athletes are required to use to clean their areas after everything they do in the gym. She said they are taking measures to keep everyone safe while they workout.
"We've had to make a lot of accommodations to do the workouts since normally we would have pull-up bars available to us and rope to climb and things like that," Ray said. "If people are working out outside, we kind of have to change things up a little bit. We put racks outside with barbells strapped to them so they won't move and people can do pull-ups on that or they mask up and go inside. It's just kind of being creative and everyone being flexible and understanding their workouts won't be their norm."
While many gyms have expanded beyond indoors to continue their instruction. Tranzend Studio Fitness is struggling to reopen because of its lack of an outdoor space. Tranzend owner Laura Enciso said the studio has been closed since March 17.
"Because we are a group fitness studio, the very nature of what we do — groups of people, breathing heavily and moving around — puts our business at or near the top of the COVID-19 risk scale," Enciso said. "Without ready access to rapid tests, re-opening and holding classes without knowing if anyone attending is infected but without symptoms is a bigger risk than I am willing to put my clients in."
Enciso said their lack of an outdoor space to workout has caused an issue for the gym and that the closure is making it hard to keep their business running.
"My husband and I, as owners, are managing to continue paying our bills using personal savings and income from my husband's job with W. L. Gore," Enciso said. "At this time, the future of Tranzend is unknown, but realistically (we) will probably fall victim to the pandemic."
McCall Gosselin, Planet Fitness' senior vice president of communications and corporate social responsibility, said their main focus is to stay safe while allowing people to work out in their gyms. Planet Fitness is using touchless check-ins, crowd meters, increased sanitation, social distancing, mask mandating and temperature checks in their gyms.
"We wanted to set an example on how a fitness center can safely operate during the pandemic, as we understand the crucial fact that fitness centers are part of the solution to the COVID-19 global health crisis with providing access for people to exercise and stay healthy," Gosselin said. "Right now, it is extremely important to stay active in order to stay healthy, and providing members with a safe place to work out is part of the solution to help combat this virus."