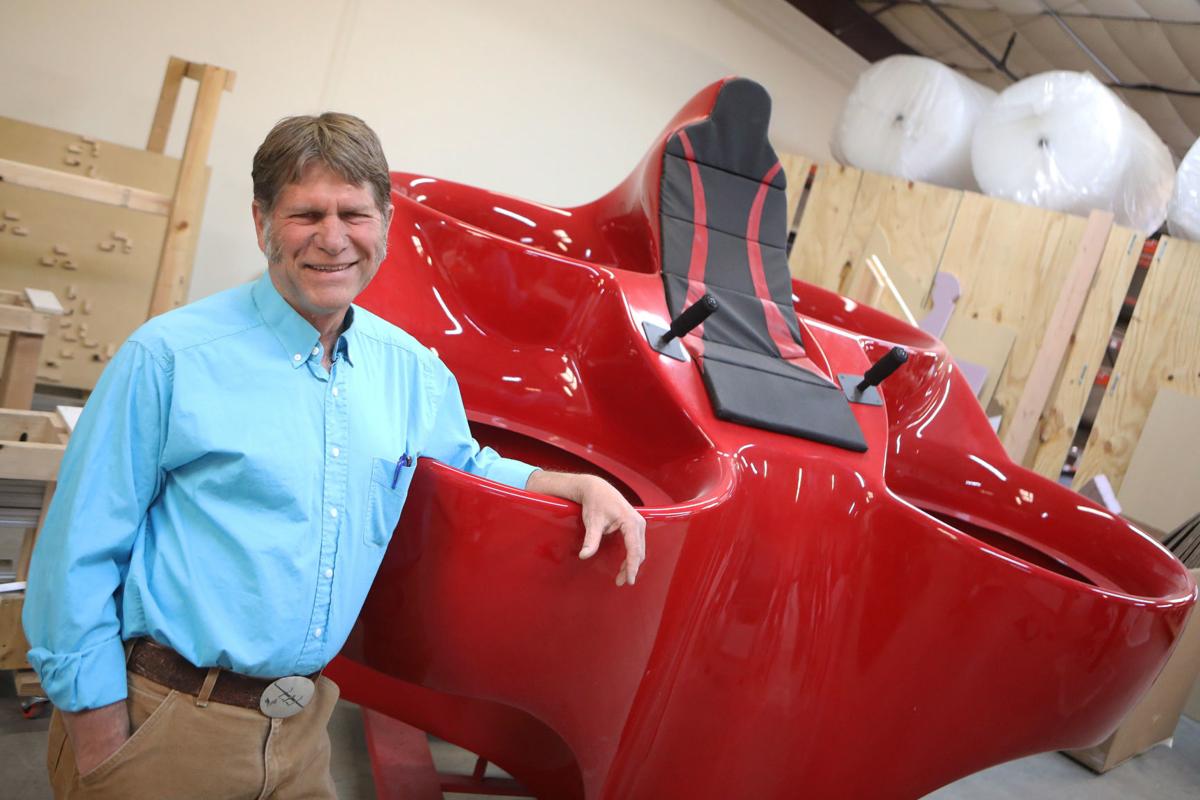 More than a jetpack, less than a helicopter: The quest for this "missing link" in personal aircraft prompted a Boeing-sponsored competition with $2 million in prizes and inspired Flagstaff engineer Jim Corning to make his sketches and ideas a reality.
Now more than a year later, a candy red, 400-pound mock-up of the "FanFlyer," Corning's submission to the "GoFly" personal flight challenge, commands attention in his eastside warehouse. Corning and his teammates test everything from noise levels to fan blade shape, making minute adjustments to a 1/3-scale model and other test systems that could revolutionize the final creation.
FanFlyer's current design features four fans surrounding an open cockpit that can hold a 200-pound pilot. Corning expects the gas-powered vehicle, when it is complete, to have a cruising speed as high as 80 miles per hour and a maximum elevation of 10,000 feet.
"If you want to fly without an airplane now, you've got to either deal with a hang glider or jump off a mountain with a wing suit or something. And all those things look pretty scary. This will allow you to take off straight up and fly for as long or as short as you like – and fly up the side of a hill instead of down it," Corning said.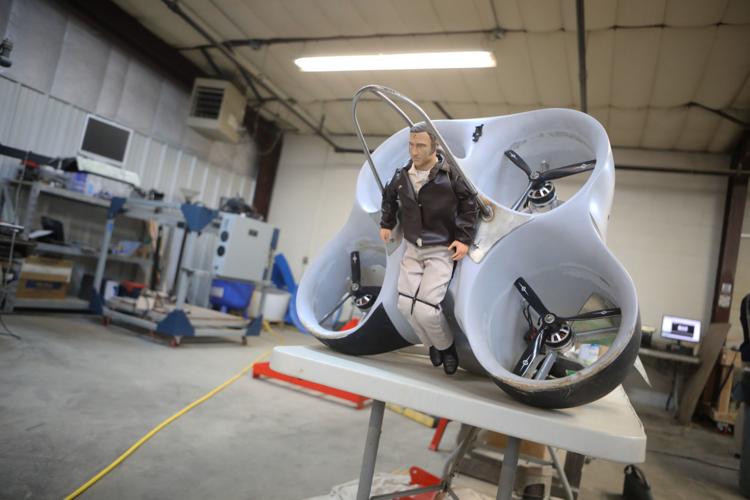 Corning holds a Bachelor's degree in Mechanical Engineering from the Massachusetts Institute of Technology (MIT) and has worked in aviation since 1985. He moved to Flagstaff in the early 2000s and is the president of Novakinetics Aerosystems and Kinetic Defense, sister companies that design and produce custom aircraft parts.
Alternative vehicles have been his hobby for years; in the early 2000s, he designed and created a solar-powered, electric motorcycle that could travel up to 40 miles on a single charge, allowing him to "do a commute on sunshine."
Corning credits his introduction to personal flying vehicles to the internet, where he would watch videos of people using hoverboards and attaching drone hardware to lawn chairs.
"I thought, wow, what would that look like if there was an aeronautical engineer or a pilot involved?" he said.
Corning envisioned various designs in his free time and assembled a team of his employees after he heard of the GoFly challenge, which is seeking "safe, quiet, ultra-compact, near-VTOL [vertical takeoff and landing] personal flying devices capable of flying 20 miles while carrying a single person."
The competition began in September 2017 and will continue through Feb. 1, 2020, when a final "fly-off" will determine a winner. The grand prize for the device with the best fly-off score is $1 million. Prizes will also be awarded to the quietest entry, the smallest entry and the most disruptive design.
Instead of attempting to break from tradition like other submissions, though, the FanFlyer embraces the familiar.
"It's tempting at a time like this to just totally rethink it and have something that's out of the blue, and there might be some advantages to that, but I think that while we're going through the process of getting this developed and accepted, we need to create something that at least a helicopter pilot could step into and feel right at home," Corning said.
The first two phases of the competition have already been completed, with registration for the phase three fly-off now open. Though the FanFlyer was not selected as the winner of either of the first two phases, the competition does not require teams to win a phase in order to move onto the next round.
"GoFly believes in late bloomers, and we all know that in engineering it is often perseverance that leads to ultimate success," the competition requirements state.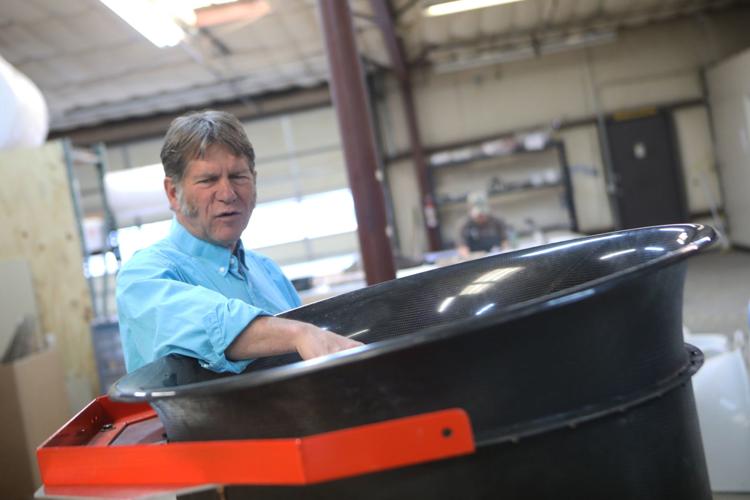 In addition to operating Corning's two businesses, the local team spends between 40 and 50 hours each week working on FanFlyer.
Within the next few months, Corning said the team plans to test its creation at the Winslow Airport. He said he hopes the FanFlyer will be able to hover by the end of the summer. After that, though, it could take a month just to get the vehicle to its cruising speed.
Beyond the competition, Corning plans to sell build-it-yourself kits priced between $50,000 and $60,000 late next year, so buyers can assemble their own FanFlyers, including an eventual two-seat version.
For the homebuilt aircraft market, this is a realistic price. The Experimental Aircraft Association reports there are more than 33,000 licensed homebuilt aircraft (where individuals assemble at least half of the vehicle) in the country. These vehicles can cost from less than $10,000 to more than $100,000, compared to $250,000 for a factory-built, single-engine airplane.
In addition to personal use, the FanFlyer has potential for the military, first responders and search and rescue teams.
With more than 600 designers from 30 countries participating in the GoFly challenge, the fly-off is sure to reveal creations with equal potential.
"The advances in electric drives and drone technology are enabling this huge renaissance of all sorts of wild ideas and a lot of them will work, so there's going to be a chance to experience personal flight in a way that nobody really has before," Corning said. "I'm hoping that we're going to hit that sweet spot in between the jet packs and the all-electric machines."
Get local news delivered to your inbox!
Subscribe to our Daily Headlines newsletter.