Knowledge, timeliness and initiative formed a life-saving combination not just once, but twice at Arizona Snowbowl last month.
In a matter of two days, Flagstaff physicians who were enjoying winter recreation helped save the lives of two Snowbowl visitors before emergency responders arrived because they were in the right place at the right time – and knew what to do.
"It's very satisfying to save somebody's life when you're not at work and just out in the community doing your everyday thing. Your training kicks in and you don't think about the exact surrounding or situation, but just do what you've been trained to do," said Dr. Nicolaus Hawbaker, an emergency medicine physician at the Flagstaff Medical Center who helped in the second of two resuscitations at Snowbowl last month.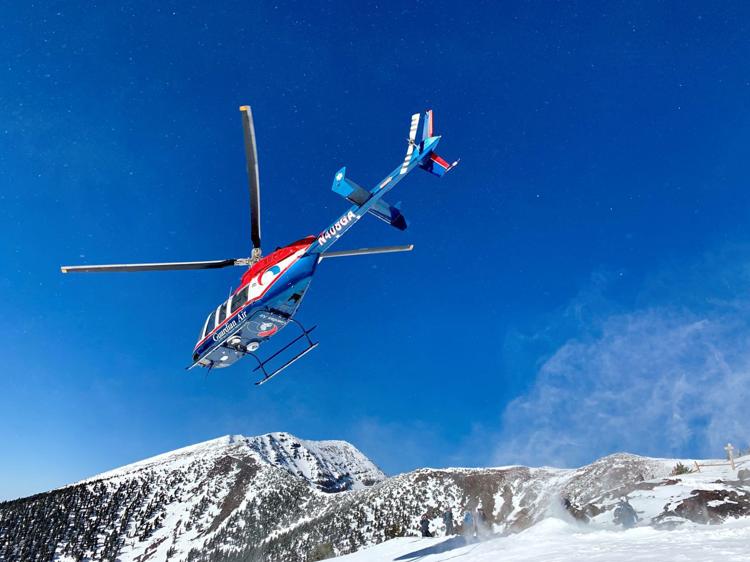 It started on a March weekend when Dr. Regina Hart and Dr. Robert Conley, sibling emergency physicians at the Flagstaff Medical Center, were spending a family day on the mountain.
Hart's husband, Bob Hart, a Snowbowl ski patroller and former flight nurse for Guardian Air, keeps his radio with him even when off-duty, which allowed him to hear the call about an unconscious skier nearby.
Within seconds, the three sped down the mountain to his aid, halting family plans for the sake of a stranger.
"When we got there, the man was not breathing naturally. It's a scary sight," Conley said. "The whole team rallied immediately and did BLS [basic life support]."
Working with other ski patrollers, Bob Hart and Conley focused on restoring the man's heartbeat with chest compressions and a defibrillator, while Regina Hart worked to calm the man's family.
"He is the exception to the statistics: lucky to be alive, lucky to have such trained people with the equipment we had. He fell into that golden minute of trying to get life-saving efforts started immediately upon recognition of need," Bob Hart said.
Once the man started breathing again, the group cleared a path to the helicopter pad and helped maintain his breathing while inching him down the mountain on a sled.
Guardian Air and the hospital took control from there, and Snowbowl settled back into its normal routine.
"This was a very rare opportunity to work as a collaboration with first responders – in this case, ski patrol – and bystanders, and the fact that the man was saved is really a miracle. It doesn't happen as often as the movies portray," Regina Hart said.
Two days later, though, it happened again.
Hawbaker, a colleague of Regina Hart and Conley, is an avid skier and visits Snowbowl about twice a week. He was finishing up a run when he saw a visitor collapse in front of the Hart Prairie Lodge.
When the man did not have a pulse, Hawbaker directed a bystander to start CPR and a ski school instructor to retrieve a defibrillator; after a few minutes, the man's pulse returned and he was able to talk to those surrounding him.
Hawbaker said the paramedics arrived about 10 minutes later and the man was flown to the hospital. That evening, when Hawbaker stopped by his room at the hospital, the man was alive and well.
"There was a pretty quick response from a lot of bystanders, recognizing that this gentleman needed immediate help. There were several people who were willing to start CPR and come immediately to his aid and, in that case, the willingness and training that people had in just basic life support really saved this man's life," he said.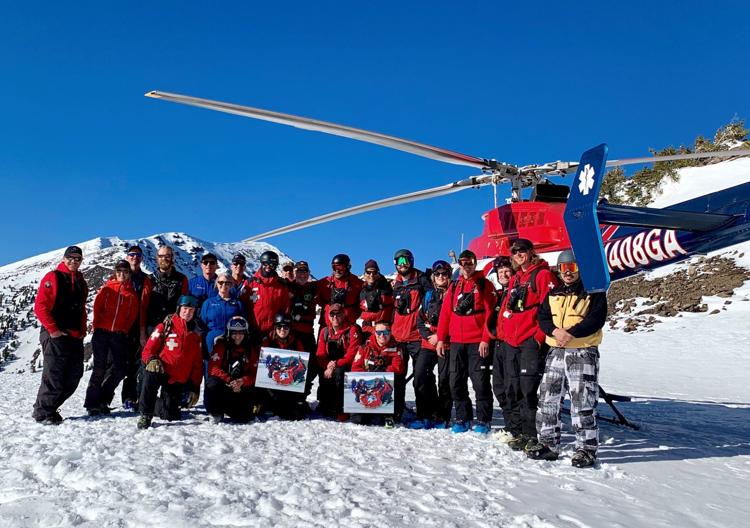 Accidents can be frequent at Snowbowl, Bob Hart said, especially as it has become more popular for skiers and snowplayers over time. To have two serious incidents so close together is rare, though.
Guardian Air medical helicopters typically respond to such incidents on the mountain about three to five times per year, while Guardian Medical ambulances are called about two to three times per week and four times on the weekend at this time in the season.
When such events do occur, it takes the efforts of Snowbowl staff and bystanders like these three physicians to take action until emergency responders arrive on the scene.
"All my colleagues are very outdoorsy people. It's not surprising that people were up there skiing, but it's amazing that we were where we were to help these people within seconds," Regina Hart said. "It's serendipitous that everyone was where they were at the time they were there."
"Basic CPR can and does save people's lives and it did so in these situations. Being willing to help someone who's in trouble can really make a difference," Hawbaker added.
Guardian Air honored those involved in the two resuscitations for their "skill and timely response" with a ceremony on April 13 that included landing a helicopter at the top of the Agassiz lift.