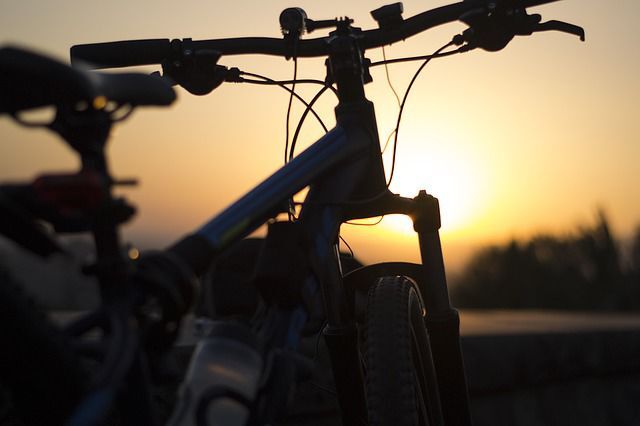 In the days since a tow truck collided with six bicyclists Friday night, there has been an outpouring of grief and support from Flagstaff residents and businesses alike.
The collision left Flagstaff resident and local activist Joanna "Jo" Wheaton, 29, dead while four others remain hospitalized.
The victims were attending a bicycle safety event hosted by FLG Bike Party, a collective of local bicycle advocates, when the accident occurred.
At the moment, little is known about the condition, or even all of the identities, of those who have been hospitalized. It appears two of those who are being treated in the hospital are community member Andres Adauto, better known to many as "Dapper Dre," and Sarah-Grace "SG" Crocco, according to posts on social media.
Fundraisers have been set up to help pay for the medical procedures for both Adauto and Crocco.
As of Monday morning, a pair of fundraisers hosted on GoFundMe had raised a cumulative total of $100,000 in support of the victims and their families. A separate GoFundMe organized by Crocco's family had raised just over $7,000.
Meanwhile, restaurants and local retailers throughout Flagstaff announced fundraising efforts of their own in support of the victims.
Diablo Burger, Uptown Pubhouse, Historic Brewing Company, MartAnne's Burrito Palace and Flagstaff Community Market donated 10% of proceeds generated this past weekend. Local pub The McMillan similarly announced that 20% of beer sales this weekend would support fundraising efforts.
On Saturday, the local beer lounge Pay N' Take also announced it would be donating proceeds to the cause.
Likewise, That Place Projects, which operates the eateries Tinderbox Kitchen, Annex Cocktail Lounge and Tourist Home Cafe, announced that 10% of Saturday;s proceeds would go to support those involved in the accident.
Two local food joints are planning to give 100% of sales to the victims of the accidents this Tuesday. Bandolero's 66 BBQ is hosting a back patio barbecue from 4 to 8 p.m., while Mama Burger, open for drive-thru only, plans to donate proceeds from open to close.
Local bike shop Cosmic Cycles announced that 25% of sales made from May 31 to June 6 would be donated to the cause.
Local boutique Rainbow's End announced that the monthly First Friday Art Walk event at the Gateway Plaza will be turned into a fundraiser to support the Flagstaff Bike Party with 10% of sales going to that cause.
Neighboring business Western Post will operate a prayer flag booth where individuals can donate $1 or more to leave a message that will be hung up in the plaza.
On Saturday, local leaders and some residents held a short vigil for victims. The small crowd walked their bikes from Flagstaff City Hall to the Flagstaff Medical Center, where some prayed for the victims.
That vigil came after a previously scheduled climate change bike ride that had been planned for Saturday was canceled in recognition of the tragic events.
Adrian Skabelund can be reached by phone at (928) 556-2261, by email at askabelund@azdailysun.com or on Twitter at @AdrianSkabelund.