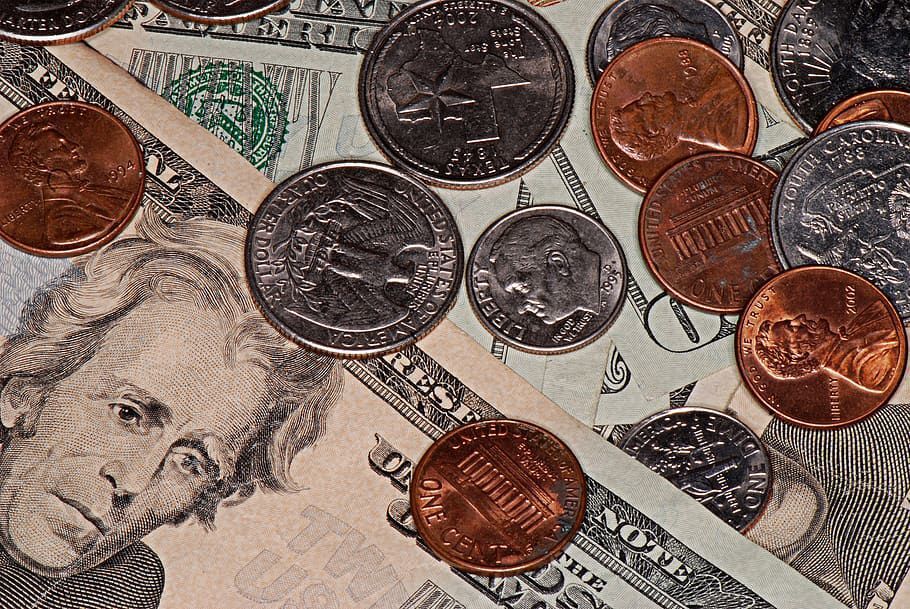 The pandemic has left many Flagstaff businesses asking for change. Store manager Samual Farr said in a bid to get more coins, he and his employees have done just that.
Farr, who manages the Family Dollar near the intersection of Route 66 and North Fanning Drive, said they put up signs offering to purchase any coins customers could bring them.
Employees told customers if they brought in change, customers could exchange it for the same amount of paper money, Farr said.
Only a few customers have taken them up on the offer as of now, but Farr said they haven't had to limit cash transactions in the same way other businesses have.
In the windows of businesses across Flagstaff, signs ask customers to only use a debit or credit card or bring exact change when making purchases because of the local effects of a national coin shortage.
To ensure his business has the change it needs to operate, Dan Ogden said he has been getting coins not from banks but from his own home.
"I have had to dig through personal change at home a couple of times just to supply my registers with rolled change," said Ogden, who owns Ogden Cleaners.
Ogden said, just like Farr, his business has been able to continue taking cash. He added that the personal supply of coins he has been able to dip into may be part of the problem.
"I have a five-gallon water bottle at home that I always throw my pocket change into and my wife does the same thing too," Ogden said.
Indeed, according to the United States Mint, there are more than enough coins for the businesses that need them. The problem is, because of the pandemic and the economic downturn, those coins are not circulating in the normal way.
"The COVID-19 pandemic [has] significantly disrupted the supply chain and normal circulation patterns for U.S. coins," a Mint media release read.
And Ogden said he has seen this firsthand. Even before the coin shortage, a lot more of his customers were opting to pay using a card rather than with cash.
"I think in general, people are just using less cash because, you know, money is dirty, so with the coronavirus, absolutely we are seeing less cash come in than normal," Ogden said.
On top of that, with the slow business, there is simply less opportunity for money -- specifically coins -- to circulate through the economy. Looking at his books, Ogden said they are doing about 50% of the business this year as they were last year.
According to the Mint, the shortage should begin to work itself out as the economy recovers. But in the meantime, a U.S. Coin Task Force was formed to identify, implement and promote actions to address problems with coin circulation.
Since mid-June, the U.S. Mint has been operating at full production capacity, minting almost 1.6 billion coins in June and being on track to mint 1.65 billion coins per month for the remainder of the year.
As the Mint creates more coins, quarters may be most in demand. Farr said the quarter has generally been the first to run out as they are doing business.
For several weeks, Farr said he could only get one roll of quarters, equaling $10, each day at the bank before he went into his Family Dollar. More recently, that has increased to two rolls.
Many customers are using credit cards Farr, said, but when people do use cash, the lack of quarters often means they receive their change in much lower denominations of coins.
"The customers that do use cash, they're getting 90 cents back in dimes. They're very understanding, but it just takes a little longer and is harder to count," Farr said, adding some customers have received change in nickels and pennies.
Get local news delivered to your inbox!
Subscribe to our Daily Headlines newsletter.