Orthopedics practice Flagstaff Bone & Joint (FBJ) has reached the halfway point in construction of its ambulatory surgical center, a 9,000-square-foot space at 501 N. Switzer Canyon Drive that will be used for same-day procedures.
The FBJ team and its trade partners celebrated with a beam signing Thursday, marking their names in white ink on a support beam positioned above what will become one of the center's two operating rooms.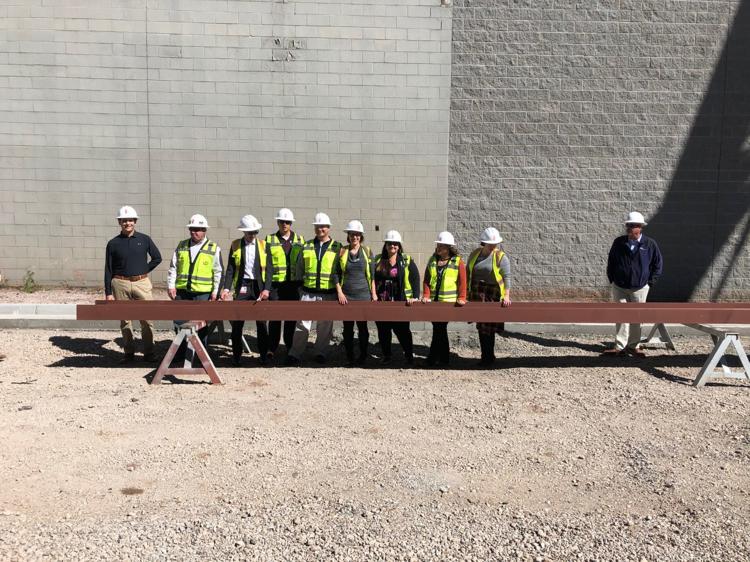 The facility will also include a procedure room, private recovery room, workrooms and a staff lounge, among other features.
Construction began in July and is scheduled for completion by spring. CEO Joe Del Giorgio said he hopes the FBJ physicians will begin seeing patients at the new facility in February or March.
To create the new space, FBJ has partnered with SurgCenter Development, a Maryland-based corporation that helps small practices create ambulatory surgical centers. The corporation has developed seven other facilities in Arizona, according to its website.
Senior project manager Brett Woods, with Loven Contracting, said so far the construction has been running smoothly with few problems, and he is looking forward to having this new resource locally.
"It's something that I know my kids will use eventually," he said in a speech before the beam signing.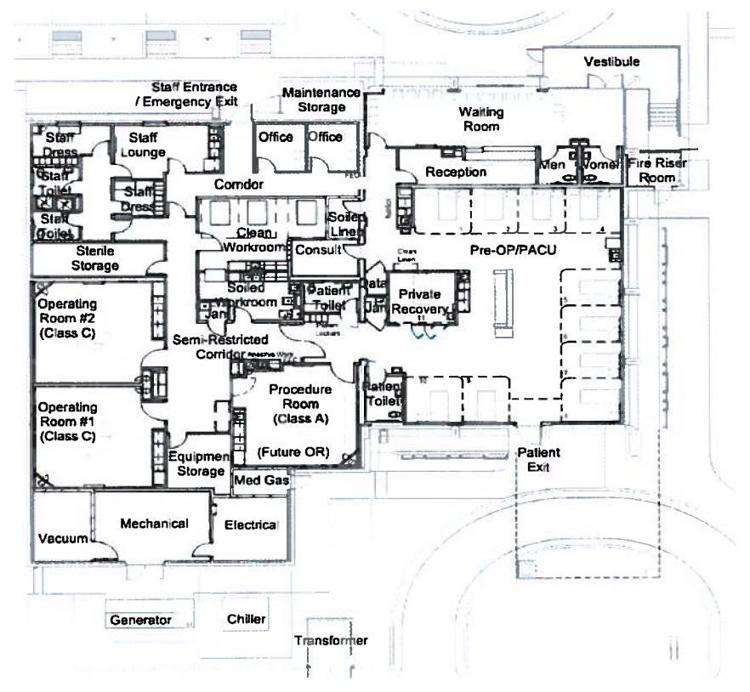 Just north of the surgery center, FBJ will be converting the 22,000-square-foot facility that formerly housed Mercedes-Benz of Flagstaff into a medical office building to centralize its more than 60 employees, who currently work from four locations throughout Flagstaff, depending on their role. The office is scheduled for completion in two years.
FBJ purchased both parcels early last year for a total of $3.1 million.
By reusing instead of rebuilding the property's existing building, Del Giorgio said FBJ will be able to maintain the same "footprint" as the former dealership for the sake of nearby residents and businesses. Construction has also included additional measures to improve drainage.
Future operations on this site, too, will remain similar.
"Orthopedics is a lot like mechanics," Del Giorgio said. "There are pieces, parts, screws, plates and implants. It's very mechanical-minded."
The medical office building will include a 5,000-square-foot physical therapy space, 34 exam rooms and three x-ray rooms. A rehabilitation center on the northeast side of the building will feature large windows to capture the mountain and improve the experiences of patients with repeat visits.
"We just want a nice, new facility for a better patient experience and more efficient process," said FBJ senior partner Dr. Darius Moezzi. "I think it will really improve upon our patient outcomes and the overall patient experience."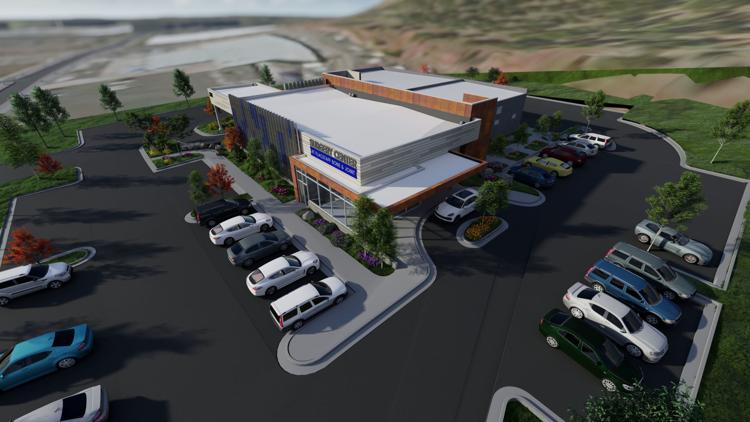 By moving its patient center from the NorthStar Medical Offices on West Forest Avenue to Switzer Canyon Drive, patients will have better access to care, including more parking options, their number one complaint, Moezzi said.
In a speech prior to the beam signing, he explained that affordability was a "huge reason" for the project. This transition from inpatient to outpatient, same-day surgery centers, reflecting a national trend, will assist in lowering costs for patients. By having its own space, the practice will also have more control of what patients pay for care.
Employees, too, are in need of a new facility.
"We've really outgrown our space. We could argue that it's a good problem to have, but [we're looking forward to] having everybody under one roof -- management, billing, physical therapy, our phone operators -- and just having a place where people want to come to work," Moezzi said.
He expects the practice to grow into the new space over time, possibly adding two or three new physicians within the next five years.
"It's not just a building you're building here," Moezzi said to the team of trade partners and contractors who gathered for the beam signing. "It's something that's going to provide a lot of value for years to come to the northern part of the state."
Get local news delivered to your inbox!
Subscribe to our Daily Headlines newsletter.