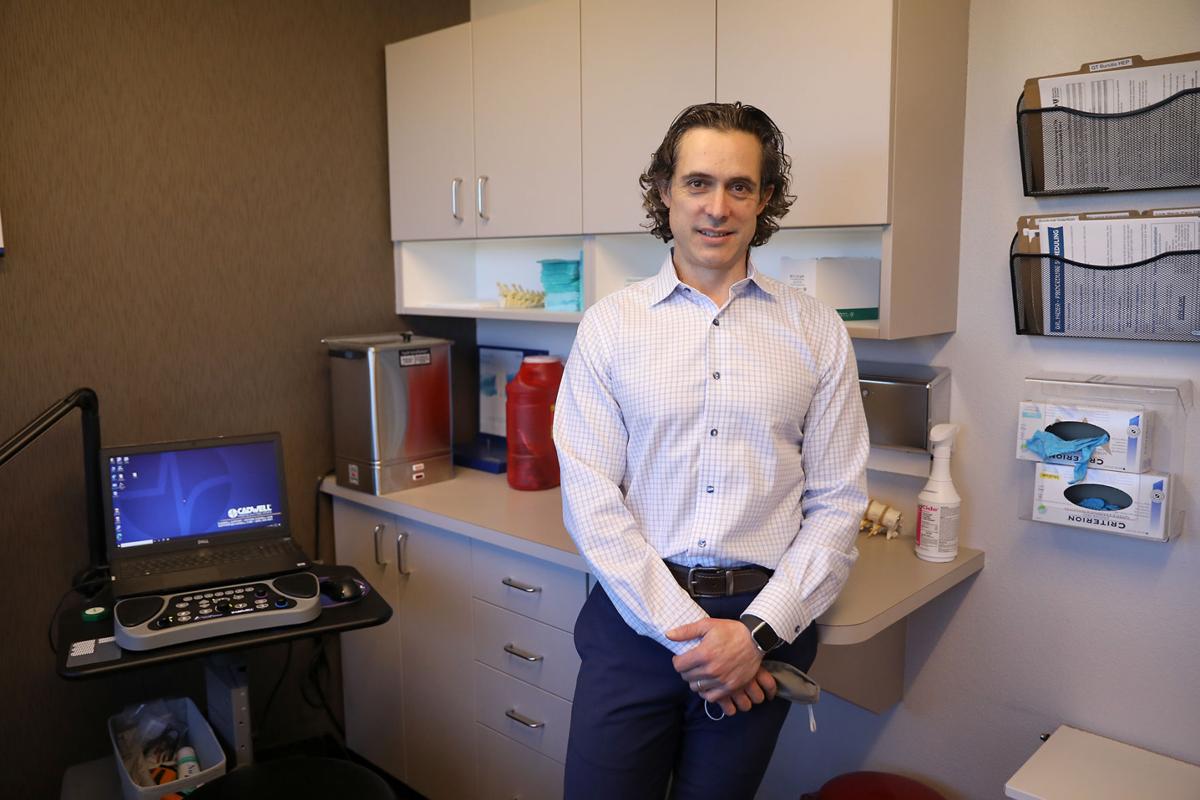 More outdoor recreation in response to COVID-19 closures and restrictions has led to more injuries for Flagstaff residents this year.
Of all activities, running, cycling and hiking have seen the biggest increases in participation nationwide in April, May and June as a result of the pandemic, according to monthly data from the Outdoor Industry Association.
Similarly, a survey conducted by the Leave No Trace Center for Outdoor Ethics in April also showed increases in running and bicycling — as well as in gardening, birdwatching, wildlife viewing and triathlon — with the biggest drops in participation in downhill skiing and snowboarding, camping, outdoor rock climbing and backpacking. More than a third of respondents said they believe the pandemic will change their outdoor activities long into the future.
However, as a result of this increased activity, alongside other changes brought on by the pandemic, local medical practices such as Flagstaff Bone & Joint (FBJ) are seeing more patients.
FBJ's Dr. Darius Moezzi said many of the injuries seen from this increased outdoor recreation are overuse injuries, which make up about half of the urgent, same-day appointments at the orthopedic practice.
"We've always continued to see these injuries and we've probably seen even more of these injuries. Looking back, I've seen a few more mountain biking injuries this time compared to last year, for sure, and more overuse running injuries," said Moezzi, who specializes in shoulder and knee conditions. "It's a big running community here in Flagstaff with lots of endurance athletes and trail runners, and you see a fair amount of knee pain."
Some recent patients have also arrived with injuries from their time using new home gyms built because of a discomfort with returning to their public gym.
Moezzi added that this year's dry monsoon season could also be partially responsible for more outdoor recreation in Flagstaff.
"Seasonally, I've seen more of these activities, more injuries, more people out running, more people changing how they work out, transitioning to a home gym, doing more camping, doing more outdoor activities, and I think our weather, which has been unseasonably warm, has contributed to that," Moezzi said.
Increased injuries are just one of the factors leading to increased patient volume at FBJ, though.
The practice was closed throughout most of March, April and May and when it reopened, it only saw limited patients. Its new Ambulatory Surgery Center, which opened in April to provide advanced outpatient surgeries, did not see patients for more than six weeks after its opening as a result of these closures.
Moezzi said his team at FBJ finally reached normal patient levels again in August, at about 50 to 60 patients a day, and have continued to see increased numbers — more than Moezzi has seen in at least three years — as patients seek the care they delayed over the summer through both in-person and telemedicine appointments, meet their insurance deductibles at the end of the year and continue to seek treatment for outdoor-related injuries.
For individuals who are participating in more outdoor activities, Moezzi encourages them to get the correct equipment, such as properly fitted bicycles or running shoes, to hydrate well, maintain a nutritious diet, warm up appropriately, cross-train when possible and to listen to their bodies to know when to rest.
"It's important for people to get out. With COVID, there's a high incidence and increase in alcoholism, in depression," Moezzi said. "It's a tough time for so many people and so we encourage people to get out and enjoy the outdoors and enjoy these outside activities. Do something new. It's healthy for the mind and body. We just simply couldn't encourage it more."
Orthopedic campus
Since FBJ's new Ambulatory Surgery Center (ASC) opened in April, Moezzi said the new facility has been especially useful in keeping patients out of the hospital so staff there can focus on working with COVID-19 and trauma patients instead.
The 9,000-square-foot ASC on North Switzer Canyon Drive offers outpatient surgeries including total joint replacements and minimally invasive spine surgery. FBJ has since purchased the adjacent property to the ASC, where it is currently constructing a medical office building. Construction began in September and the practice plans to move its clinic from the NorthStar Medical Offices to this new orthopedic medical campus in fall 2021.