It was a snowier-than-normal February around Flagstaff, but hardly any of that moisture made it out to Judy Prosser's Bar T Bar Ranch near Meteor Crater.
The ranch hasn't seen any significant precipitation since the beginning of August, Prosser said.
Next door at the Flying M Ranch, rain gauges show precipitation is at less than one quarter of what the area normally sees in fall and winter.
And farther north, Navajo ranchers in the Bodaway Gap chapter say earthen water tanks usually fed by snowmelt are now completely dry, said Lee Yazzie Jr., a member of the area's grazing committee.
In these areas it doesn't come as a surprise that two-thirds of Coconino County is now in severe drought — equivalent to a Level 3 on a five-point scale. The long-term forecast doesn't hold hope for a change either, with projections for above-normal temperatures and below-normal precipitation through May.
In addition to ruining snowplay holidays and ratcheting up fire danger, the dry conditions have layered new challenges onto the operations of ranchers who depend on snow and rainfall to spur forage growth and fill earthen water tanks for their animals.
"It's just really stressful, there is this underlying anxiety," Prosser said.
For one, earthen water tanks that collect precipitation are low or completely dry, said Prosser and Kit Metzger of the Flying M Ranch. That means ranchers have had to start hauling water to their cattle, a time- and labor-intensive process.
The hauling will likely have to continue through spring and early summer because scarce snowfall means there will be little if any runoff into water tanks on the ranch's summer range near Happy Jack and Anderson Mesa, Prosser said.
At the Bar T Bar ranch, the conditions have forced managers to move 500 calves up to Colorado, where they graze and are given supplemental feed, Prosser said. More than 150 additional cows were moved to lands the Prossers own near Joseph City and Concho, she said. They usually don't send cattle off the ranch this time of year but are doing so as a precaution, Prosser said.
While good moisture the past few years has created a solid base of grasses and shrubs that cows are still munching on, that is likely to change if continued dry weather limits new growth in the spring, Prosser said.
"We know that we're not going to have a spring unless we're miraculously bailed out in March so we're planning on being way below average (for range carrying capacity)," she said.
They have to manage carefully now so as not to overgraze the area, she said. If that happens, "we won't have anything to come back to in the winter," she said.
Bar T Bar ranchers are already putting out high-nutrition supplemental feed so the cows eat less of the natural shrubs and grasses, and they will be moving both cattle and water tanks more often to prevent overgrazing in certain places.
"Droughts become expensive," Prosser said. "You have to hire additional labor just when you don't need to be spending any more."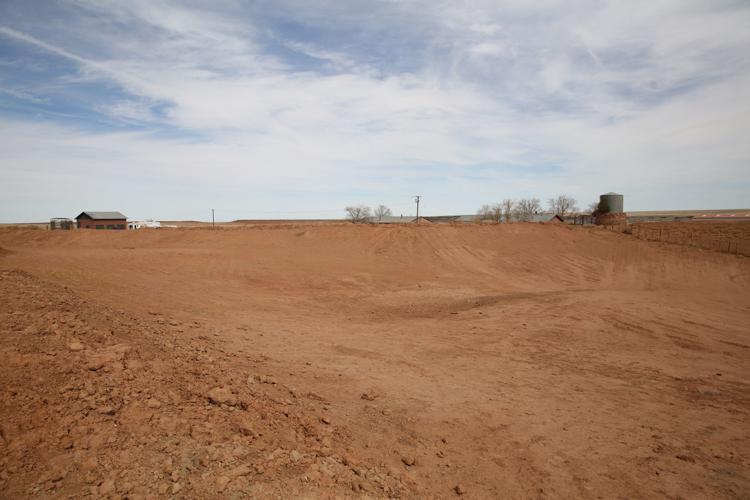 On the Navajo Nation, Yazzie said grazing officials are trying to emphasize to elders that selling off animals now — before they start to die of thirst and lack of vegetation — would be a wise thing to consider. Many people are hauling water to their animals as well, he said.
Metzger wrote in an email that the ranchers at Flying M don't know yet whether they will have to reduce herd numbers to align with the amount of forage, but that is one possibility.
For Babbitt Ranches, which raises cattle across 700,000 acres north of the San Francisco Peaks, such an option is also on the table.
"We are taking advantage of opportunities to market cattle sooner than we would otherwise," said Billy Cordasco, Babbitt Ranches president and general manager.
Selling off cattle is a tough decision for ranchers to make because it takes years to build up those numbers again, Metzger wrote. Because the drought is statewide, ranchers also face the prospect of everyone trying to reduce their herd around the same time, crashing prices by as much as 30 percent to 50 percent, Metzger wrote.
"So not only will you have less but the ones you sell will be worth a great deal less," she wrote.
While this year is exceptionally dry, the ranchers also emphasized that none is a stranger to drought.
"John Babbitt told us a long time ago that a successful ranch will always manage for drought," Cordasco said. "I think that's just what we do."