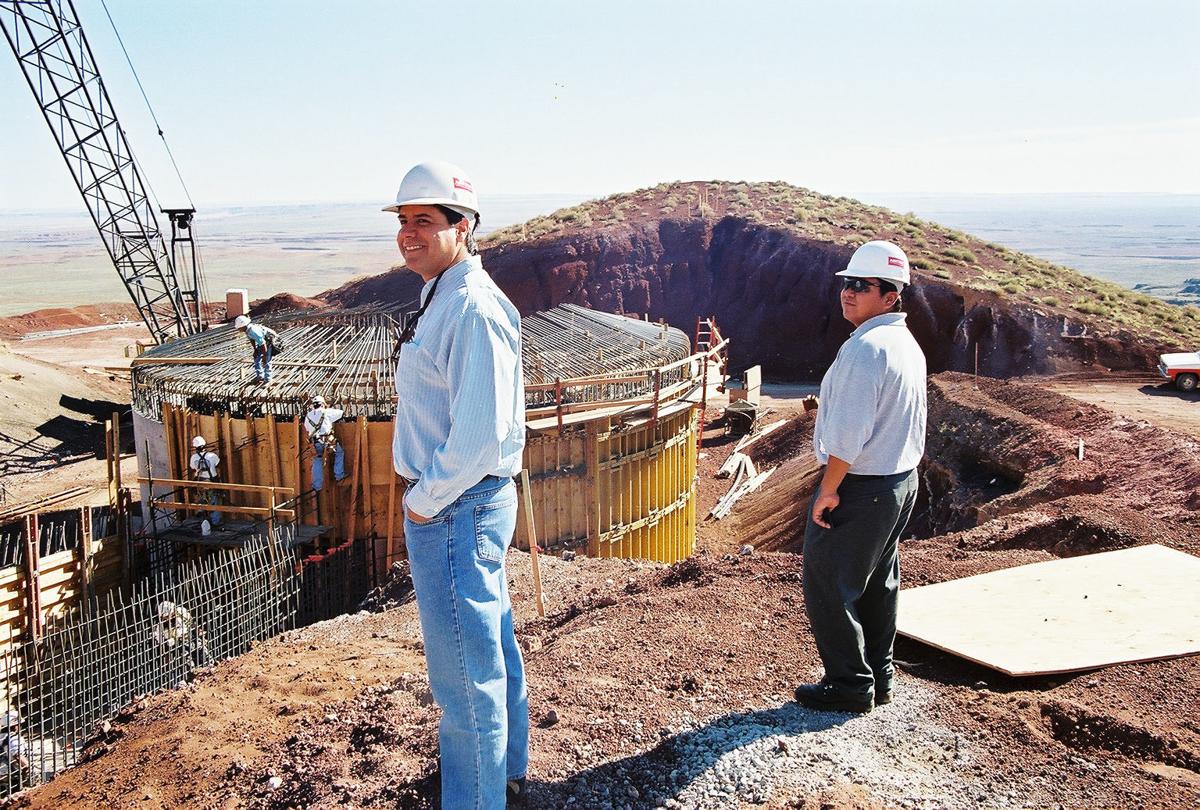 The typical project for Flagstaff architect Paul Bustamante involves designing blueprints for restaurants, corporate and residential buildings or an expansion of Northern Arizona University. But for the past 24 years, he's also been leaving his mark on the ongoing Roden Crater project, which was conceived by artist James Turrell around 40 years ago.
When he was approached by the artist, he admits to being concerned by the scope of the project.
"I said, 'I have to be honest with you, I have absolutely no experience in what you're describing here,' and he looked across the table at me and he simply responded, 'Who does?'" Bustamante said. "I was like, 'You're right,' and off we went on this incredible journey."
Roden Crater is located 30 miles outside of Flagstaff and encompasses a conceptual light and space exhibit made from a series of tunnels and chambers inside an extinct hollowed-out cinder cone volcano. Paul's 25-year-old daughter Lynae has had firsthand experience watching the  journey evolve, and said she first visited Roden Crater in 1999.
"I remember the (Alpha East) Tunnel wasn't even covered, so to see how it's transformed throughout the years was incredibly eye-opening," she said.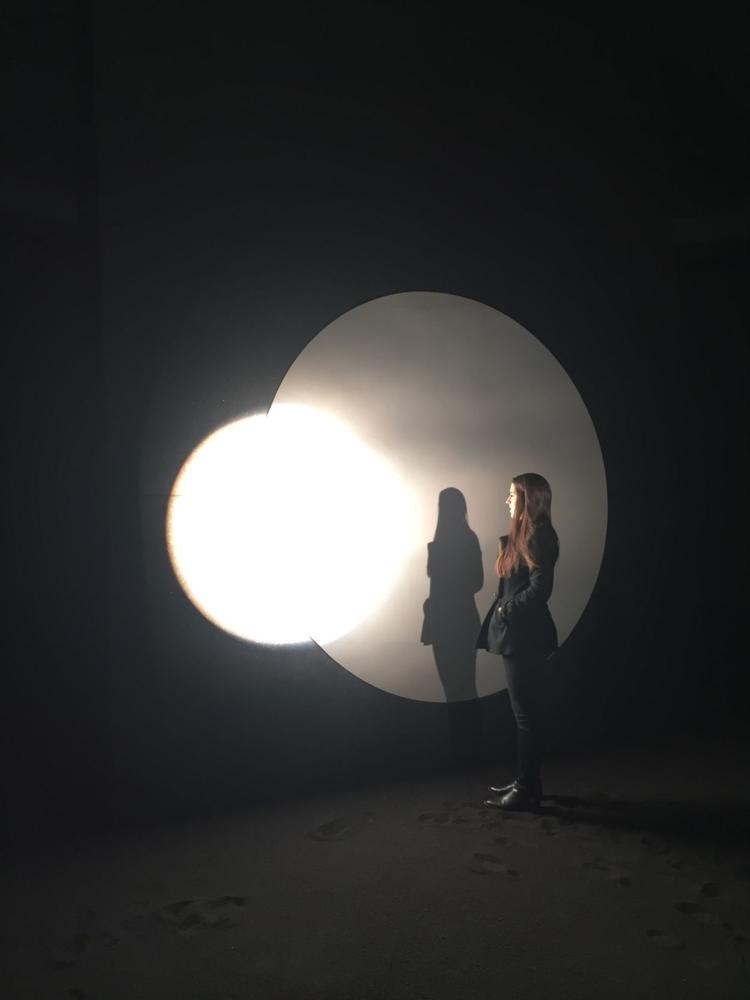 The Alpha East Tunnel spans the length of almost three football fields and leads to the East Portal, a chamber that opens up to the sky. During the preliminary planning process and in securing permits from Coconino County for this one-of-a-kind development, Paul said the planning and building departments were very accommodating and created a new building classification called land art to encompass the intricacies of the project. Construction plans also ensured the building was ADA compliant to allow people of all abilities to visit.
Paul said he and Turrell will typically have a weekly meeting at his downtown office and then he will come out to the site a few times a month.
The project has spanned all but one year of Lynae's life. She said she hadn't fully understood the importance of Turrell's work until her family visited Guggenheim Museum in New York six years ago to view his "Aten Reign" installation. It is part of a larger project that spans the country with complementary exhibits at the Los Angeles County Museum of Art and the Museum of Fine Arts in Houston.
"That's when it really hit me, that my dad's part of this amazing project with James, and we've been fortunate enough to see it take shape," she said.
When Paul first came on board, he said Turrell planned to have Roden Crater completed by 2000, but his vision continued to grow and funding would come in fits and starts. The current goal — following a $10 million donation by musician and entrepreneur Kanye West, a partnership with Arizona State University involving a planning grant of $1.8 million and more donations totaling around $40 million — is to have portions opened to the public by 2024. The Sun & Moon Chamber — which features projected images of the sun and moon on the wall during certain times — East Portal, Crater Eye Plaza and South Lodge are all completed, with the South Space under construction and set to be done by this summer.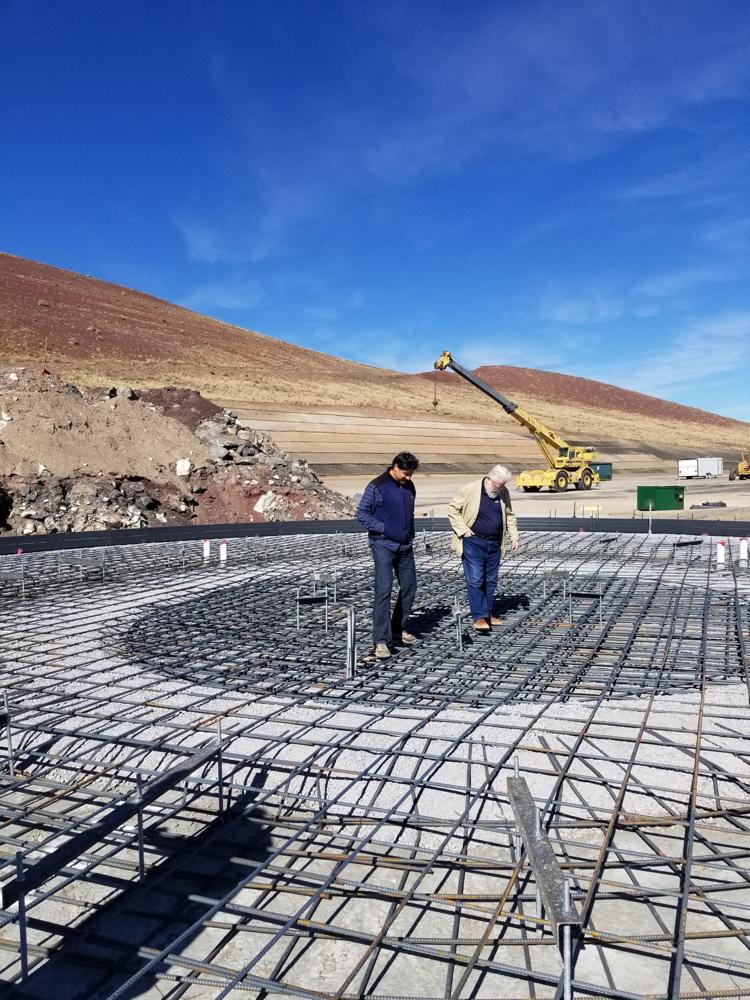 That still leaves many more components unfinished, but Turrell has remained optimistic and unafraid of poking fun at his ambitious project over the years.
"He made some T-shirts that say 'Sooner or later, Roden Crater,'" Paul said. "He has a great sense of humor that I don't think people realize, but, yeah, with this new partnership with ASU, (completion) does look promising."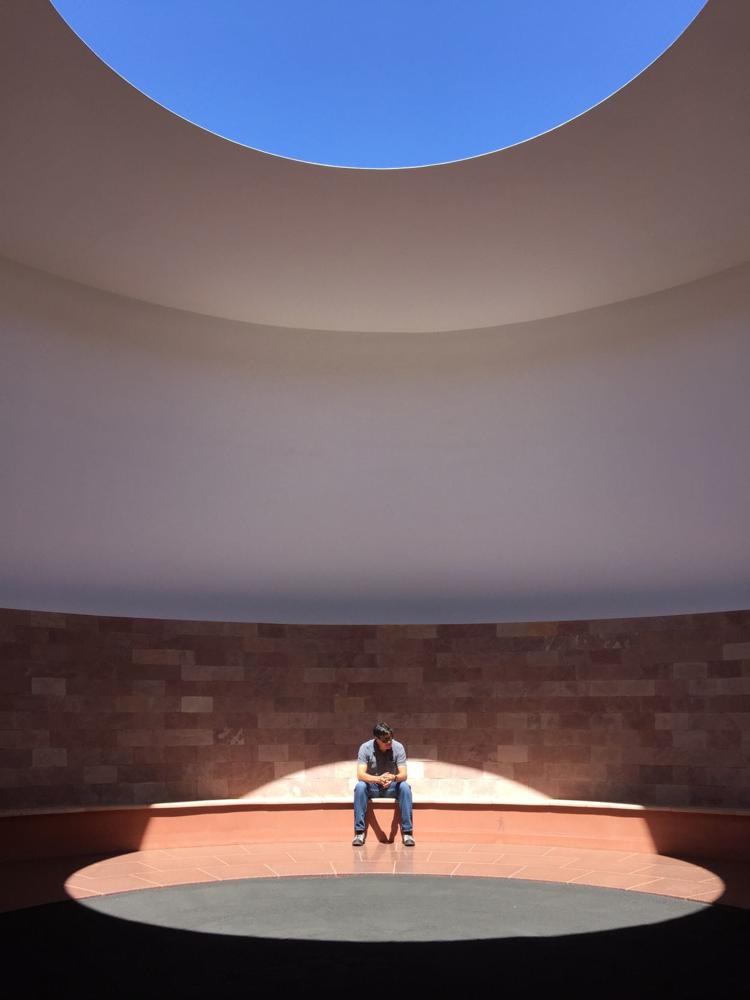 A pilot program with students from ASU's Herberger Institute, School of Sustainability, School of Earth and Space Exploration, and the School of Social Transformation launched this spring and will bring around 80 students and faculty members to the crater. Several interdisciplinary labs have also been developed to connect ideas on topics such as light and imagination, and volcanoes and art. 
"It is a challenging project with several disciplines involved from the engineering standpoint, the architecture, the art, astronomy, construction," Paul said. "Truly it is a synthesis of all these different disciplines, that's what makes this project so unique. The whole is greater than the sum of its parts."
As a naked eye observatory envisioned in the style of the 18th century works of Jai Singh II in India, a future addition to Roden Crater in the South Space will involve a viewing lens aligned with Polaris in the Little Dipper constellation. It will also include a platform to view the yearly path of the sun as it moves counterclockwise in a figure eight. Turrell and his team consult with Lowell Observatory astronomer Larry Wasserman — and the late Dick Walker before him — to ensure their calculations are correct and the paths of these celestial bodies will remain in view for the next 4,000 years.
"They're literally making a building to align with the stars and the moon," Lynae said. "I can't imagine the math and everything necessary to take it from a blueprint to actually being there. It's surreal."
The recent donations have carried the project along, but Turrell hopes to raise another $200 million in the next two years through the Turrell Art Foundation and Skystone Foundation while Roden Crater remains closed to the public.
"The way James will explain it, and it is valid, is that it's a piece of art and it's unfinished," Paul said. "Would you hang an unfinished painting on a museum wall? No, you probably would not."
But he looks forward to the day when Roden Crater is completed and its full potential as an educational tool is realized.
"The opportunities are limitless," he said. "You might be inspiring someone whether it's an engineer, astronomer or the next James Turrell and that's ultimately, in my opinion, the legacy of this crater, to share that and to actually influence change."
Get local news delivered to your inbox!
Subscribe to our Daily Headlines newsletter.