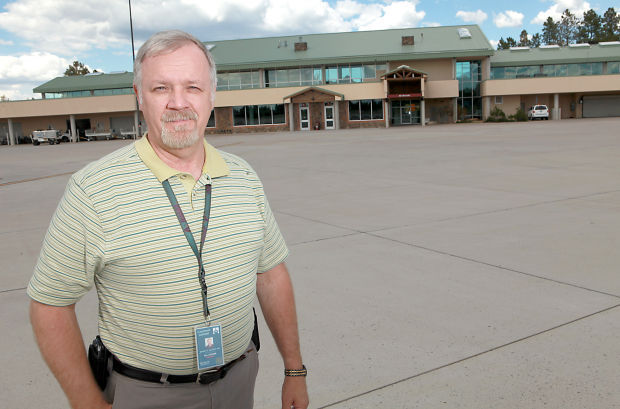 Flagstaff Pulliam Airport will begin services to and from Dallas Fort Worth on American Airlines beginning June 7, 2018.
The flight will be a non-stop flight and will only operate on Saturdays; it will operate as a test for American Airlines to determine if Flagstaff's market can support the additional destinations. Tickets will be available for purchase beginning December 16, 2017, city of Flagstaff spokeswoman Jessica Drum said in a press release.
The flight will utilize American Airlines' 70-seat plane, which includes a first-class section.
The flight will depart from Dallas at 11 a.m. and arrive in Flagstaff at 11:30 a.m. due to the time difference between Arizona and Texas over the summer. It will then depart Flagstaff at 12:45 p.m. Arizona time and arrive in Dallas at 5:15 p.m. Central time.
Earlier this month, the city announced that a flight to Los Angeles would be added to the airport beginning in May.
"The City of Flagstaff is very excited to bring a third flight option to our community," said Heidi Hansen, Flagstaff's Economic Vitality director. "The addition of an east-bound flight will only increase the options for our flying patrons and we look forward to seeing this as a successful flight option."
Get local news delivered to your inbox!
Subscribe to our Daily Headlines newsletter.