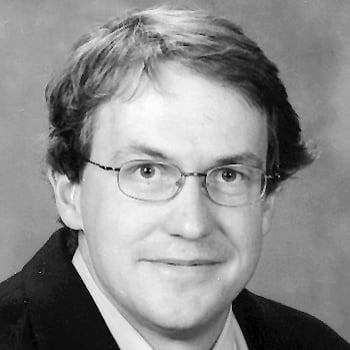 Flagstaff lost one of its homegrown heroes Saturday when pediatric neurosurgeon Nate Avery died after a fall at Lake Powell.
He was 45, and leaves wife Annette and three children.
Avery was born in Flagstaff and attended Flagstaff High School along with his sister, local optometrist Maureen Meyer, and two brothers who now work out of town. He earned his undergraduate degree at Northern Arizona University.
He left Flagstaff for 12 years, including time spent in medical school at the University of Arizona, where he graduated in 1990, a neurosurgery residency at the University of Kentucky in Lexington and a prestigious fellowship at the University of Utah's Primary Children's Medical Center in Salt Lake City,.
He returned to Flagstaff in 2001. For a time, he was the only physician doing brain surgery in Flagstaff, especially on children. He was on call 24/7 for weeks and months at a time, responding to the FMC Emergency Department at all hours to evaluate accident victims for concussions and other trauma.
"There's a value in coming to a place that is your home, being wanted and needed and being able to provide a service that has not been here before," Avery told the Daily Sun shortly after his return home a decade ago.
He added: "I really enjoy children in general," he said. "You have to really enjoy families. A lot of these families are in really difficult situations. You spend a lot of time with parents. You learn to rely on parents for the history."
In recent years, Avery paid tribute to his Flagstaff education, heading up a citizens committee that helped win passage on the second try of an FUSD budget override.
Friends expressed shock and disbelief after learning of the circumstances of his death. Glen Canyon National Recreation Area spokesperson Denise Shultz said National Park Service dispatch received a 911 call at 9:15 p.m. Saturday regarding a 45-year-old man who had slipped and fallen on slickrock near the Cookie Jar area of Lake Powell.
Avery hit his head near his group's campsite and fell unconscious into the water, Shultz said. Members of the group made multiple, free dives into the murky water before locating and pulling Avery out of the water and beginning CPR, which continued after Classic Helicopter arrived, Shultz said.
Avery had a pulse at the start of the helicopter ride to Page Hospital but the pulse could not be maintained. He was pronounced dead at the hospital about 11 p.m.
Avery was at the lake with five other co-worker families, for a total group of about 30 people. Shultz said the investigation is ongoing by the National Park Service and is assisted by the Kane County Sheriff's Office and Page Police.
ELECTED TO STUDENT SENATE
Nathan Carrington (Nate) Avery was born in Flagstaff on March 10, 1967, to Charles and Valeen Tippetts Avery. He graduated from Flagstaff High School in 1985, and began studying architecture at the University of Arizona. After his freshman year, Nate returned to Flagstaff, enrolled at Northern Arizona University with an undeclared major and began working part-time for Northern Pipeline.
Soon thereafter, Nate decided to pursue his true passion and switched his major to pre-medicine. He was then elected to the Student Senate, where he met Student Body Vice President Annette Wildes, who would later become his wife. Always seeking the next adventure, Nate began working for Hatch River Expeditions as a Grand Canyon river guide during the summer months.
Nate was admitted to the University of Arizona College of Medicine in 1990, and in 1994 he was selected for the neurosurgery residency program at the University of Kentucky. Before leaving Arizona for his residency, he married Annette at a ranch along the Verde River in a ceremony notable for cowboy gear, roasted slabs of meat cooked on coals under several feet of earth, a helicopter-aided departure, and the mixture of guests from academia, the health services profession and the River community.
Nate completed neurosurgery residency in 2000 and went on to complete a one-year pediatric neurosurgery fellowship at the University of Utah. While on fellowship, Nate drew on his architectural background, his surgical training and a youth spent working on cars to invent and patent a cervical plate for children who suffered injuries to the junction of the head and spine.
Nate returned to Flagstaff in 2001, and practiced neurosurgery at Neurosurgical Specialists. He was a Board Certified neurosurgeon and a Fellow of the American Association of Neurological Surgeons.
The Averys have been deeply committed to the Flagstaff community, volunteering and supporting numerous organizations including the Whale Foundation and Flagstaff Public Schools.
He was predeceased by his mother, Valeen Tippetts Avery. He is survived by his wife, Annette; his children, Cora, Thad, and Maddox; his father, Charles Avery; and by his siblings, Chris Avery, Maureen Meyer, and Thad Avery.
A Celebration of the Life of Nate Avery will be hosted by his family and friends at the lower Hart Prairie Lodge at Arizona Snowbowl on Friday, Aug. 24, beginning at 4 p.m.
Avery, a Flagstaff pediatric neurosurgeon, died Saturday after a fall at Lake Powell.
 Following the program, there will be a celebration party on the deck. Please dress appropriately for monsoon conditions at 9,000 feet of elevation.
In lieu of flowers, Avery's family is requesting donations to the Flagstaff Community Foundation in his name.
For more information, visit the official website set up in his memory: www.nateavery.info.
Page correspondent Todd Glasenapp contributed to this story.