News of a presidential disaster declaration Monday night may have given hope to many Flagstaff residents impacted by flooding off the 2019 Museum Fire burn scar.
But that hope was dashed as details of the declaration became more clear.
The federal declaration that was requested by Gov. Doug Ducey specified that federal reimbursement be directed to areas that experienced flooding from July 22 to 24. The lion's share of the damages caused by flooding through that stretch of time occurred within Apache County, which experienced close to $11 million in flood-related damage.
Still, some flooding did occur within Coconino County at that time, hence its inclusion in the governor's request. The City of Flagstaff reported about $1.5 million in damage to the state for that period, although none that flooding was related to the Museum Fire burn scar.
That means federal funding from the presidential disaster declaration won't be used to help pay for the response to the largest floods that Flagstaff has witnessed this summer. Those include the extreme flooding on Aug. 17 that forced the abandonment of Killip Elementary School and the flooding that occurred the week of July 13.
State and county officials have said those flooding events simply haven't risen anywhere near the level of damage to meet the required thresholds to look at federal reimbursement. That threshold is $9.9 million in damage to public infrastructure, i.e. roads, stormwater systems and drainages.
It's especially frustrating to many Flagstaff residents living in Sunnyside and neighborhoods to the north who feel they've been left to fend for themselves.
On top of that, even while areas impacted by Museum Fire burn scar flooding won't see a direct benefit from the federal reimbursement, that flooding has been used to justify the declaration.
Both the governor and several other elected officials specifically pointed to Museum Fire flooding as a reason the disaster money was needed, despite the declaration not applying to those flood events.
Still, a group of residents impacted by the flooding is holding out some hope, and working hard to lobby the state to request an extension in the period of time that the state can request a federal disaster declaration.
Kim Kahler, a member of the newly formed Museum Flood Coalition, said they hope more time will allow the city to get a full picture of the damage that flooding has caused to public infrastructure, something that city officials told them would not be ready until the end of the month.
"If our community hasn't even finished, then why wouldn't we be asking for more time?" Kahler told the Arizona Daily Sun.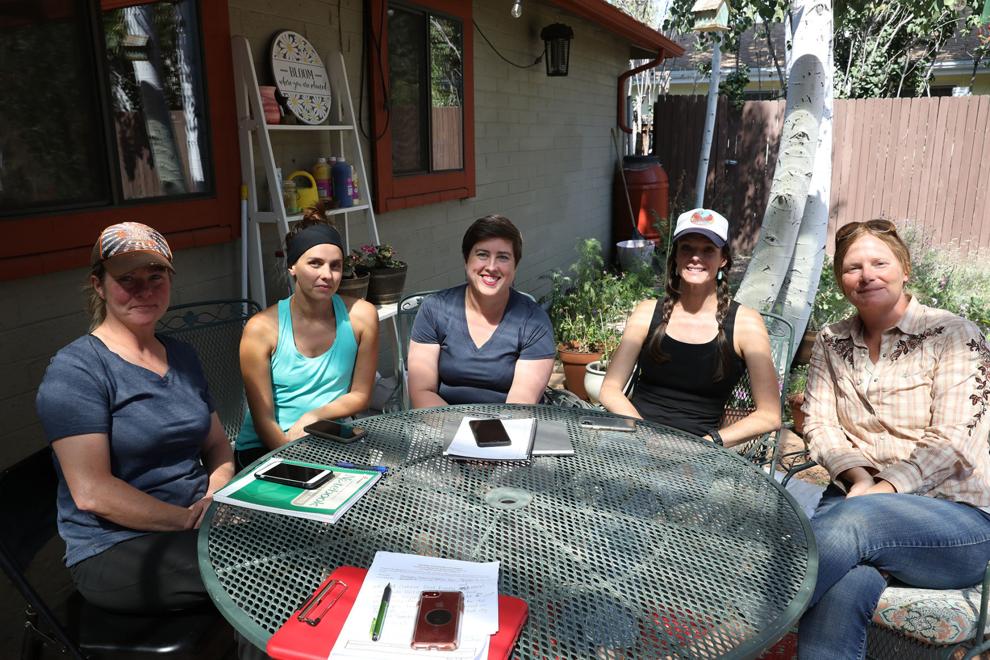 And that extension is critical, said resident and coalition member Anissa Doten.
The governor typically has 30 days to request a federal disaster declaration from when the event occurred, and they now have less than 48 hours until that time frame is up, Doten said.
The group's effort has gotten some support from elected officials.
In a statement, Rep. Tom O'Halleran said the federal disaster declaration was a good start, but more should be done.
"While I am pleased the President approved this request that my colleagues and I advocated for, I also encourage the Governor to request necessary declarations for all dates that have seen negative effects on communities, including major flooding the second week of July and around August 17th," O'Halleran's statement read.
On top of advocating for a second federal disaster declaration, coalition member and Sunnyside resident Lyndsey Kuche said, more financial assistance needs to be directed to residents who have had homes flooded, especially throughout the Sunnyside neighborhood.
County and city assessments report that about 50 homes throughout Flagstaff saw some level of interior flooding, but Kuche said that is a significant undercount.
"You walk through and you look, there's evidence everywhere of people's homes being flooded. There's still the water line on half the properties down there," Kuche said.
The problem is twofold. First, it has become difficult to get city and county staff to return calls to residents who want to report damage, let alone get them out to properties to conduct assessments.
Second, there could be some residents who don't trust that contacting officials won't end badly for them.
"There is absolutely a population of people who are not going to reach out for help, you know, whether there are renters who are worried that they're going to be displaced or people concerned about seeking help due to their immigration status," Doten said.
Sharon Tewksbury-Bloom, another coalition member, said they hope that by bringing residents of all impacted areas -- including Sunnyside, Elden Estates and areas of Paradise and Grandview -- they may have better luck getting every resident the assistance they need, and keeping the issue alive in the minds of local officials.
"We are now coming together as a Museum Flood Coalition; strength in numbers also strengthen having a presence that can't be ignored either," Tewksbury-Bloom said.
Presidential disaster declaration
So if the declaration won't be sending money to areas impacted the Museum Fire, where will it go?
In all likelihood, most of the reimbursement will go to Apache County, which appears to have been most impacted by flooding during the July 22-24 time period.
Between the three counties, there is an estimated $13 million in damages.
Under the cost-sharing agreement, the FEMA will reimburse 75%, the state will reimburse 15% and local governments will incur a 10% cost share to either repair or replace public infrastructure that was impacted by the flooding.
Still, Lucinda Andreani, deputy county manager, said there may be some side effects of money going to other flood response in that it could free up other dollars to be sent to Flagstaff.
"We aren't getting the direct check from FEMA. But we're getting an indirect benefit, potentially, because the state has more capacity to support those repair projects," Andreani said.
One place that money won't go is to residents who might have seen homes impacted by flooding. The money brought by this declaration is purely for public infrastructure.
And that would also be the case if the federal declaration had applied to the Museum Fire flood area. Residents would not be seeing that money.
The governor is facilitating the Small Business Administration's review of damage assessment data to determine if thresholds are met for the state to request a Small Business Administration declaration. A Small Business Administration declaration would bring low-interest loans to qualifying homeowners and businesses.
That could open pots of money to local homeowners, and Coconino County officials said they also are pursuing SBA loans for that purpose.
The declaration also makes available funding through the Hazard Mitigation Grant Program for mitigation actions to prevent or reduce long-term risk to life and property from future hazards.
Those grants may be applied for by localities in all counties across the state and may be used of more proactive flood mitigation. As such, those dollars may find their way to Flagstaff to help mitigate Museum Fire flooding.
However, those grants will be awarded through a competitive process.
Adrian Skabelund can be reached by phone at (928) 556-2261, by email at askabelund@azdailysun.com or on Twitter at @AdrianSkabelund.