Though Flagstaff Arts and Leadership Academy students have the opportunity to study the arts more comprehensively in school, their goals after completing 12th grade extend far beyond these subjects.
For students like 18-year-old FALA graduates Cate Cole and Johanna Weiss, who were named this year's FALA Outstanding Seniors, life after college is shaped by a desire to help bring lives into the world and improve those already here.
Cole said she has always known exactly what she wanted to do with her life.
"Since I was old enough to speak, I've told everybody that I wanted to be a baby doctor – not a pediatrician, which is what I would have to specify. I want to deliver the babies. I've always loved baby dolls and babies and I love to babysit in general, but particularly babies," she said.
Cole will be attending the University of Arizona in the fall to start her pre-med classes as she works to become either a midwife or obstetrician. She said the final choice between the two will depend on whether she wants a more natural, home-based environment or the structure of working in a hospital.
"It will definitely be a third year of college decision," she said.
To get a head start, Cole became a certified nursing assistant through a class at Coconino Community College in the fall and is currently providing private care for a local family.
Her experiences at both FALA and CCC, when she was surrounded by people with similar interests, helped her confirm that she has chosen the right career path.
"Every science class I take, I am more sure this is what I want to do. There are some gross parts of the job, but that's what comes with human life," she said.
In her free time, Cole also likes to cook and bake, but she considers science her biggest extracurricular.
Although still years away, Cole is looking forward to the many possibilities she will have after college and medical school.
She said she is considering joining Doctors Without Borders before opening her own clinic in a small town like Flagstaff and having children of her own.
You have free articles remaining.
Register for more free articles
Stay logged in to skip the surveys
"I know that, in the end, regardless of what path I take and what I end up doing specifically, I will end up helping people and that's the bottom line. In the end, someone will be helped and I will be happy," she said.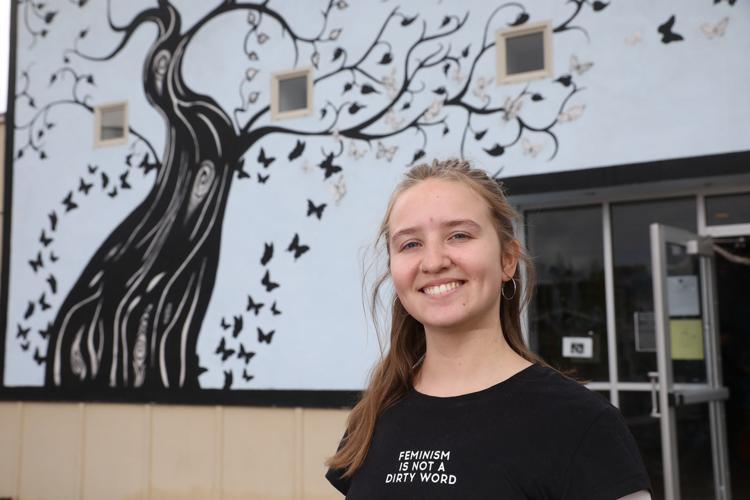 In contrast, Weiss' goals take her far beyond a small-town lifestyle. In just a few weeks, she will be moving to the Netherlands, where she will study international relations and organization at the University of Groningen.
"I'm very big on social justice and activism and I've always wanted to take it to a global level because I think it's really important to learn about other cultures to understand your own reality better," she said.
Weiss has dual citizenship in the U.S. and Germany, where her mother was born and where her family still lives, which qualified her for resident tuition. She also speaks German.
Last fall, while volunteering for the Coconino County Democratic Party, Weiss realized that politics could be one career path she would enjoy.
Although collecting voter data through phone calls and door-to-door surveys was demanding, she discovered that she enjoyed working with other young people and speaking with community members about their views.
"I realized how influential you can be even if you're not high up on the power hierarchy. It did solidify me knowing that I wanted to maybe make changes through politics sometime in my future," she said.
Though Weiss said she would like to enter politics, running for office is not a priority. Instead, she said she could see herself working as a lawyer for immigration or sexual assault cases, as a professor or as a leader of a nonprofit organization for people in need.
"No matter what job I have, I want to be in a place where I can lift other people up and create positive change. I could see myself as an elected official, but I think it would have to be at a point in my life where I would have to really feel that I could do it, be ready for it and commit my life to it," Weiss said.
Like many other high school seniors, Weiss said she will spend the summer "soaking up" Flagstaff, which has been her home for the last nine years, before she leaves in pursuit of her future career.