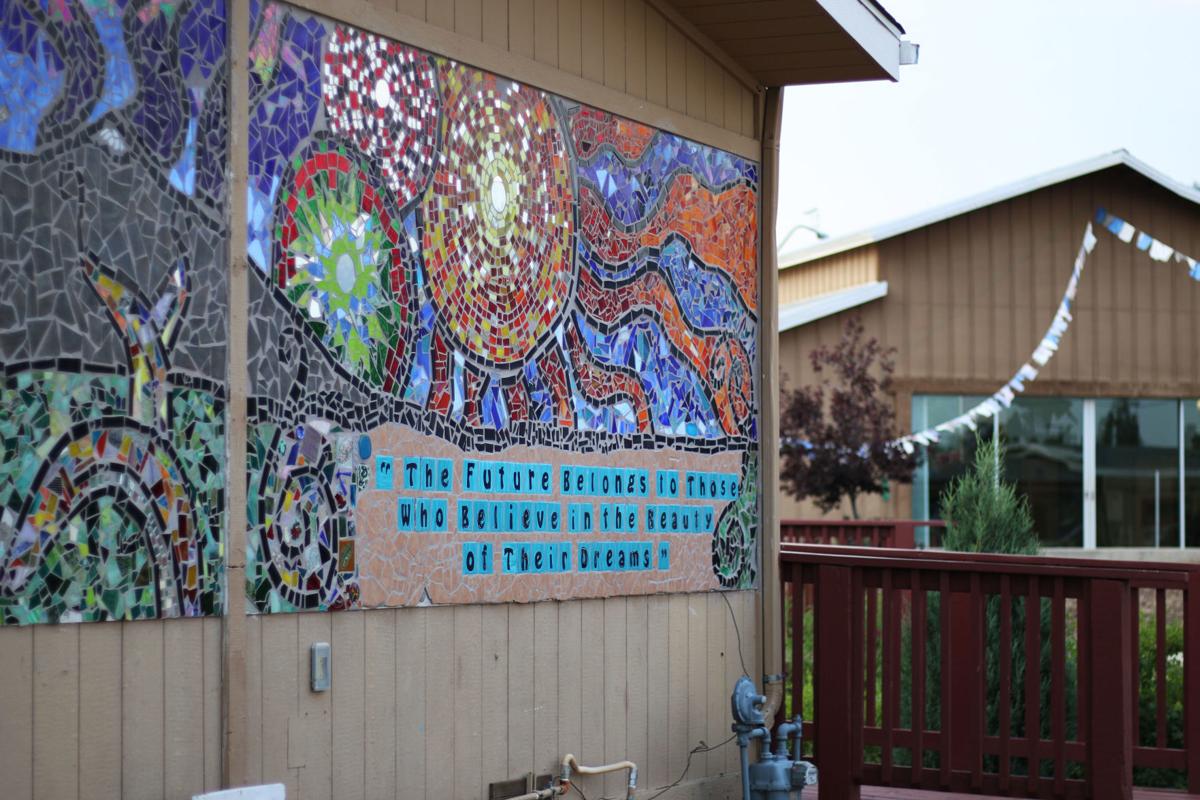 Several Flagstaff Arts and Leadership Academy students took home winning awards from the 30th annual Northern Arizona Student Art Show in Clarkdale, where more than 350 students from nine high schools competed.
FALA junior Aspen Cadzow was awarded the Wayne St. John Memorial Award for Best in Show and $150 for her charcoal drawing, "Breastplate."
Aizhan Anuarbek, Ava Scarbrough and Olivia McElwain each took first-place honors in the advanced sculpture category, advanced mixed media and beginning mixed media, respectively. Chinle Reinshagen earned third place in black-and-white advanced drawing.
Camille Hernandez won second place in Outstanding Beginning Watercolors from the Northern Arizona Watercolor Society and Tia Stephens earned an award for Outstanding Entry in Black and White media from the Sedona Arts Center.
Additional FALA Honorable Mention award recipients include: Marlee Stephens (black-and-white advanced drawing), Liliah Boatman (advanced sculpture), Iris Dixson (advanced watercolor/tempera) and Diego Detoledo (advanced alternative media).
The Northern Arizona Student Art Show is hosted by the arts organization Made in Clarkdale and is held at the Clarkdale Memorial Clubhouse each May.
Get local news delivered to your inbox!
Subscribe to our Daily Headlines newsletter.