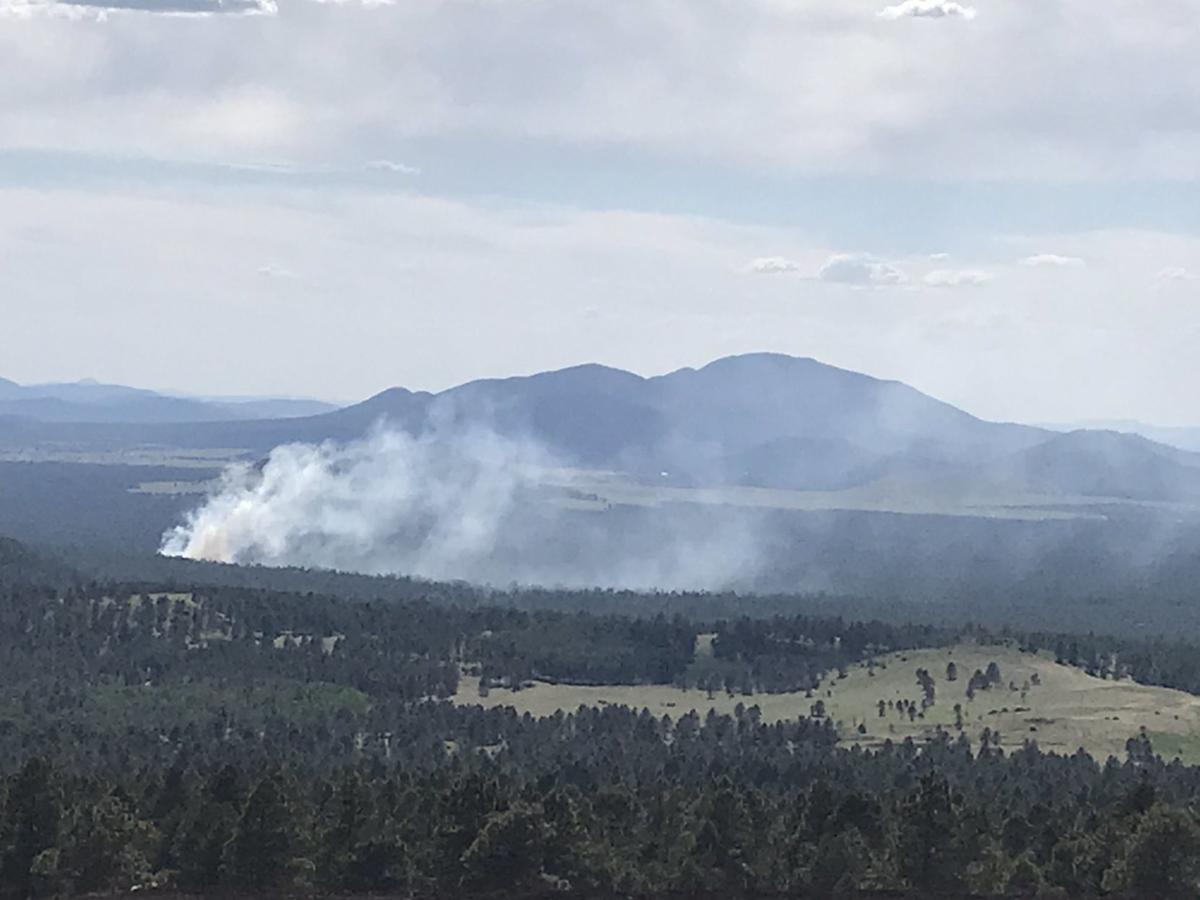 Forest advocates are fighting for healthier forests in order to help save creatures and forested communities from fire and extinction in light of climate change.
A group of scholars is also now raising awareness about how a healthy forest will be the goal of fighting climate change as well.
Forests naturally absorb and store carbon dioxide during photosynthesis and release oxygen into the atmosphere. The process of storing carbon from carbon dioxide is referred to as carbon sequestration, which many large businesses and cities are examining as a method to combat climate issues. The method usually involves investing in tree growth or forest restoration in different parts in the world.
Climate change is the reported increase of harmful gasses such as carbon dioxide in the atmosphere over multiple decades that has proven to be tied to increasing temperatures. Through the earth's natural forests, oceans and grasslands the planet has absorbed 9.4 trillion petragrams, or 9.4 quadrillion grams, of carbon dioxide equivalent out of the earth's atmosphere last year alone.
Forests are unique in their tremendous ability to store carbon in their leaves, branches and roots, taking 90%, or 8.8 petragrams, of all carbon dioxide equivalent in the world, said Deborah Huntzinger, Northern Arizona University professor at the School of Earth and Sustainability.
Amazon committed $10 million to restore and conserve 4 million acres of forest in the Appalachian Mountains with The Nature Conservancy in April. The move was a small part of the company's larger pledge to get its carbon emissions to net-zero, meaning it stores as much as it emits, by 2040.
Many critics of carbon sequestration, however, contend that it should not be the only tool a business or city uses to offset its carbon emissions if it truly wants to help offset climate change. Critics want entities to reduce the amount of carbon they emit from their manufacturing, transportation and daily functions, and not only focus on sequestration.
A recent collection of professionals in the sequestration field — including scientific, legal, economic and forest ecology experts — came together at a workshop to create a paper on the topic of carbon sequestration. Scott Geotz, an NAU professor affiliated with the Global Earth Observation and Dynamics of Ecosystems Lab, was a co-author on the paper with Huntzinger. Geotz said the goal was to create a "roadmap" to help projects get the science and practice of carbon sequestration right.
"If we're going to put numbers out there, let's make them realistic," Geotz said. "Let's recognize the factors related to climate change itself that can emit carbon."
Forest health and effectiveness
Huntzinger said if an entity is going to invest money on growing trees to offset its carbon emissions then it needs to consider how permanent the project will be.
Carbon is stored as the tree grows, but if a tree dies then that carbon is released back into the atmosphere.
Wildfires are one way carbon is released from trees and put back into the atmosphere in the Southwest. The fires are caused by densely packed forests where fire has been historically suppressed.
Scholars, therefore, warned carbon sequestration projects should avoid growing too many trees per-acre, and suggested spacing them out appropriately to avoid the long-term risks of wildfire.
In light of climate change, precipitation is also expected to become more sporadic and less predictable. When the forests are dry for long periods of time, more trees will die in areas where dense packs of trees fight for water. The carbon that was once sequestered in the trees will then be released back into the atmosphere.
"If a carbon storage project is only effective for a short period of time — or a catastrophic event of a forest fire releases stored carbon into the atmosphere — then that carbon sequestration project wasn't effective," Huntzinger said.
Albedo concept
Huntzinger said the planting and spacing of trees in carbon sequestration projects needs to be just right for forest health, and if the project wants to help cool the region's climate, it also must consider a concept called albedo.
Albedo is a concept used to measure how much a surface reflects sunlight. For example, ice and snow are more reflective of sunlight and have a higher albedo rating, whereas dirt, forests and asphalt absorb more sunlight and have a lower albedo measurement.
If albedo is not considered and trees are spaced incorrectly, then the result could be a warming effect on the region's climate as the surface absorbs more sunlight and heat.
"By changing the forest cover, we can inadvertently increase solar radiation stored by reducing reflectivity," Huntzinger said. "By being mindful of not only the carbon side of it, but also the biophysics side, it can have a net-cooling impact on our climate."
As for the future of the techniques, the goal of the roadmap was to be as simple and as clear as possible. Huntzinger and Goetz both agreed that effective communication would be the most helpful way to ensure these projects are done right in the future.
"We can't just put out a paper, we need to make sure the tools are available to actually use that data," Huntzinger said.
Be the first to know
Get local news delivered to your inbox!