Coconino County is developing a new renewable energy ordinance. The effort comes as there has been an increased demand for renewable sources o…
Flagstaff local Stewart Weinstein ordered an all-electric vehicle to be environmentally friendly, but now says the unexpected financial perks …
Northern Arizona leaders and Coconino County officials are preparing for what is expected to be a tough wildfire season this summer.
After a decade, a new windfarm appears to be moving forward on an area about 30 miles north of Flagstaff. The project, by the Florida-based co…
Most years, spring break means it's busy at the Page-Lake Powell Campground. But this year, many of the 145 campsites have continued to sit empty.
As Arizona looks ahead to what could be a busy fire season, state officials are hoping inmates might present part of a solution.
In order to protect nesting peregrine falcons, officials with the Coconino National Forest have put a temporary ban on rock climbing and bould…
After their 2020 season was scrubbed as a result of the pandemic, Grand Canyon Youth announced last week that it will be launching expeditions…
Scientists and boatmen with the United States Geological Survey are preparing for a busy week on the Colorado River as engineers at Glen Canyo…
Flagstaff City Council chose the "aggressive" approach outlined by sustainability managers to reach carbon neutrality in the city by 2030.
The City of Flagstaff will be receiving $10,000 to help address the impacts of smoke produced by wildfires and prescribed burns in three pilot…
A new northern Arizona co-op is hoping to give residents and local businesses the opportunity to install solar panels at a reduced cost. Partn…
About 600 acres of land just west of Lowell Observatory has become the center of discussion as Lowell considers future expansions of its campu…
It may be a good year for forest restoration efforts in northern Arizona after news that the former paper plant in Bellemont will become a sawmill.
The landscapes of northern Arizona are being buried in snow from the first major storm of the season. But mixed in amongst the powder, residen…
After Flagstaff saw its driest year on record in 2020, this year could be a stressful one for forests across northern Arizona.
Despite temperatures in the upper to mid-50s expected through the weekend, northern Arizona could be seeing some much-needed snow next week.
It was unseasonably warm near the top of Schultz Pass as nearly a dozen men used chainsaws and heavy equipment to cut firewood last week. Begi…
Climate change continues to be the center story for the environment as community members push for more climate regulations. However, the pande…
The first phase of steep slope treatment on Bill Williams Mountain is being completed, with the successful thinning of 300 acres of dense stan…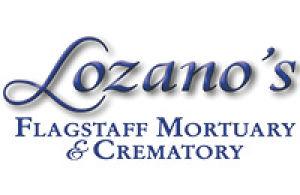 Lozano's Flagstaff Mortuary & Crematory
The City of Flagstaff filed an emergency temporary restraining order against Desert Mountain Energy on Friday. The order seeks to permanently …
Flagstaff was named one of 88 cities to score top grades on climate action by environmental impact nonprofit CDP, according to a media release.
Coconino County, Coconino National Forest and Kaibab National Forest, among other local agencies, have lifted all fire restrictions on private…
It's not every day you see a black bear in the city. Local Neil Weintraub saw one recently while running trails in Flagstaff with some friends.
For its efforts developing and running an "exemplary" water conservation program, the City of Flagstaff was named to the Alliance for Water Ef…
People who know the trails in the Mount Elden, Dry Lake Hills (MEDL) area know they are some of the most beloved places in Flagstaff to get ou…
Coconino County Parks and Recreation was awarded an Arizona Water Protection Fund grant from the Arizona Department of Water Resources to cond…