For its efforts developing and running an "exemplary" water conservation program, the City of Flagstaff was named to the Alliance for Water Ef…
People who know the trails in the Mount Elden, Dry Lake Hills (MEDL) area know they are some of the most beloved places in Flagstaff to get ou…
Coconino County Parks and Recreation was awarded an Arizona Water Protection Fund grant from the Arizona Department of Water Resources to cond…
It's unclear why people continue to leave trash in the water, deface rocks by the creek with graffiti and damage trees by carving into them in…
While some master gardeners may know the benefits of watering your plants with water from a fish tank, a local farm is partnering with a feder…
Flagstaff Mayor Coral Evans joined mayors across the country last week and challenged residents to conserve water, energy and other natural re…
The Coconino National Forest's Flagstaff Ranger District is releasing today a new plan to add 55 miles of trails to the official U.S. Forest S…
Effective Friday, August 14 at 8 a.m., Coconino County will join the Coconino and Kaibab national forests and the City of Flagstaff in reinsta…
Due to the lack of monsoon rain, Coconino and Kaibab National Forests will return to Stage 1 campfire and smoking restrictions Friday, Aug. 14…
Oak Creek waters downstream from a Tuesday sewage spill site in Sedona tested safe for swimming on Wednesday and Thursday, according to City o…
A sewer replacement project along State Route 179 in Sedona sent thousands of gallons of sewage into Oak Creek on Tuesday night.
Recent news events and efforts like the 1619 Project by the New Times Magazine last year have renewed interest in understanding aspects of Afr…
What started as a six-week summer volunteer position to study native Hawaiian birds led Kelly Jaenecke to five years as a resident of the Big …
A streaking comes across the sky. Every predawn, earlier this month, it has flashed on the horizon. And now, it arrives around dusk, in the tw…
Part 1 (July 9 Daily Sun) covered the huge community response to the Museum Fire. This column discusses the science being done by U.S. Forest …
Forest advocates are fighting for healthier forests in order to help save creatures and forested communities from fire and extinction in light…
The Twisted Fire was sparked Wednesday morning and burned four miles north of Flagstaff before being contained.
Ecological Restoration Institute's national search for a new executive director led it right back to Northern Arizona University.
On Memorial Day weekend, the forests near Flagstaff were packed with people dropping trash, trampling meadows and leaving hot coals after ille…
The Arizona Wildlife Federation (AZWF) has awarded Coconino County's Liz Archuleta, Chair of the Board of Supervisors, its Women in Conservati…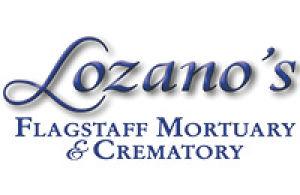 Lozano's Flagstaff Mortuary & Crematory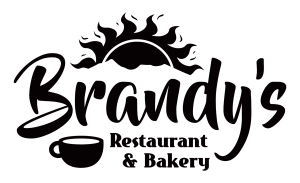 Brandy's Restaurant & Bakery
The Flagstaff Unified School District (FUSD) Governing Board will hold a special meeting on Monday, March 30 at 4:30 p.m., to provide the comm…
A group of local experts are teaming to treat aspen stands infested with a tiny insect that is quickly becoming a major threat to the iconic t…
Northern Arizona University is growing 1,000 trees that Arizona State University plans to use as a forest on their Phoenix campus to offset ca…
A recent study has found that as animals go extinct, small plants and animals cannot make up for the loss of larger creatures.
The Kaibab National Forest announced on Friday it will begin marking trees in early March within the 1,400-acre Government Prairie Project nor…
A new study suggests that for every degree Celsius of climate warming, water flow from the Colorado River will decrease approximately 9.3%.
Coconino County is looking for solutions to a $745,000 budget deficit caused by post-fire flood mitigation efforts this year.