The Twisted Fire was sparked Wednesday morning and burned four miles north of Flagstaff before being contained.
Ecological Restoration Institute's national search for a new executive director led it right back to Northern Arizona University.
On Memorial Day weekend, the forests near Flagstaff were packed with people dropping trash, trampling meadows and leaving hot coals after ille…
The Arizona Wildlife Federation (AZWF) has awarded Coconino County's Liz Archuleta, Chair of the Board of Supervisors, its Women in Conservati…
The Flagstaff Unified School District (FUSD) Governing Board will hold a special meeting on Monday, March 30 at 4:30 p.m., to provide the comm…
A group of local experts are teaming to treat aspen stands infested with a tiny insect that is quickly becoming a major threat to the iconic t…
Northern Arizona University is growing 1,000 trees that Arizona State University plans to use as a forest on their Phoenix campus to offset ca…
A recent study has found that as animals go extinct, small plants and animals cannot make up for the loss of larger creatures.
The Kaibab National Forest announced on Friday it will begin marking trees in early March within the 1,400-acre Government Prairie Project nor…
A new study suggests that for every degree Celsius of climate warming, water flow from the Colorado River will decrease approximately 9.3%.
Coconino County is looking for solutions to a $745,000 budget deficit caused by post-fire flood mitigation efforts this year.
The Grand Canyon National Park has only one source of drinking water, and despite how important that water is for the 6 million people who vis…
There is a climate emergency. That was the conclusion of Flagstaff City Council after a nearly four-hour discussion with over 250 members of t…
Wally Covington has been showing people the science of forestry in Flagstaff for years.
Wupatki National Monument is looking for ideas about how to shape the future of Wupatki's backcountry trail use, but despite rumors, that does…
Flagstaff's record breaking snowfall last year made the National Weather Service's list of significant climate anomalies and events for 2019.
Coconino County will be reviewing projects to mitigate the predicted post-fire flooding damage after the Museum Fire at an upcoming meeting.
A master's student at NAU is studying how to save two species threatened by the side effects of changing habitat: a bird of prey called the Am…
Members of the community have questioned the Flagstaff City Council's commitment to sustainability and addressing climate change after the cou…
In the middle of autumn, a prescribed burn caused plumes of smoke to be seen above the tree tops in Flagstaff. But when the wind did not deliv…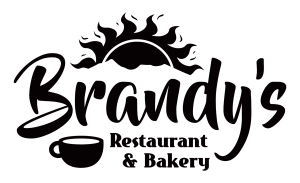 Brandy's Restaurant & Bakery

Many different stories carried on for much of the decade, including the condition of forests around the area as well as the continued push for…
This past summer included a story ranking among the most impactful of the year, and the decade as a whole, for the environment. Additionally, …
The City of Flagstaff may postpone the need for a new water source until 2048 following the city council directing staff to continue updating …
Bill Williams Mountain juts into the sky south of the City of Williams in northern Arizona and its ridges can't be missed on the horizon from …
Residents across northern Arizona continued to dig their way out of the snow following a Thanksgiving weekend storm that caused power outages …
Many of the comments filed before the comment window closed criticized Pumped Hydro Storage LLC's applications for four dams in the Little Col…
As northern Arizona's forests dry and temperatures rise, all levels of fire management and science are reading the signs of heating global tem…