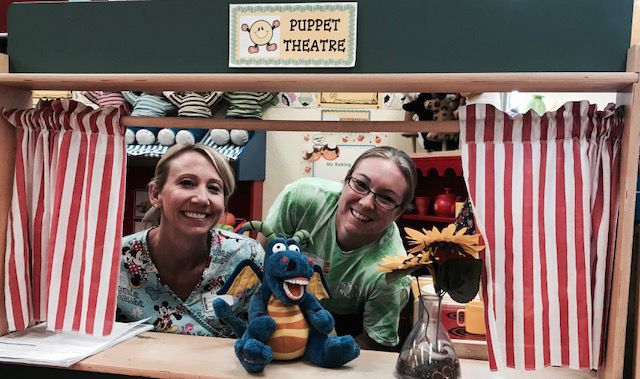 Approximately $11,000 in annual funding for the Coconino County Public Health Services District's oral health services for elementary school children, provided by the Arizona Department of Health Services, has been renewed through 2023. The Board of Supervisors approved the contract Tuesday night.
Although the school program is just one component of CCPHSD's suite of oral health services -- including the Preventive/Emergent Care Voucher Program -- that can cost up to $400,000 a year, these particular services play an immense role in the health of children and families throughout the county.
While the voucher program can be used for both preventative and emergent services, Oral Health Program Manager Heather Williams said the school program emphasizes the preventative. However, in the case additional care is needed, hygienists will work to help children find proper care, even if they do not have health insurance.
For more than 15 years, the school-based program has provided second and sixth graders with preventative fluoride varnish and dental sealants, while also screening and providing fluoride for first graders.
Smart Smiles, the county's early childhood dental program, funded by First Things First, has expanded the scope of free dental care to county residents by providing similar services as well as dental education to younger children -- infants to age 5 -- and pregnant women. It has done so since 2009.
ADHS states that tooth decay is the number one chronic disease in Arizona children, affecting more than 60 percent of this population. Its most recent dental health report, updated in 2016, revealed that 73 percent of third graders in Coconino County have tooth decay experience.
To combat poor oral health, CCPHSD and Smart Smiles together provide their free dental screenings and services to an estimated 75 schools in Flagstaff, Williams, Winslow, Page, Hopi, Supai, Fredonia, Grand Canyon and Kaibab-Paiute, reaching approximately 2,000 children each year.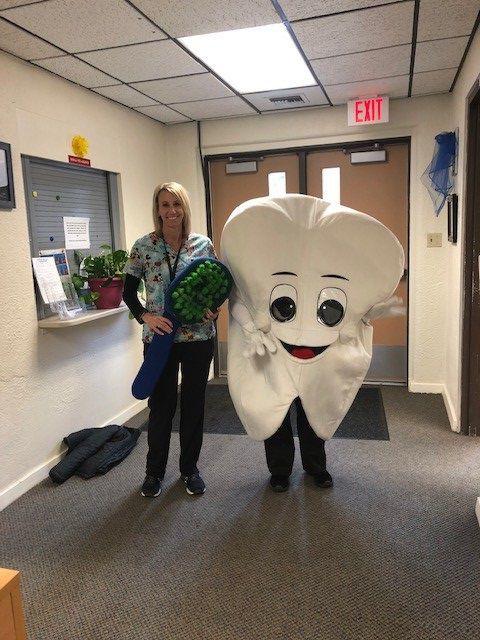 In the 2018 fiscal year, Smart Smiles reported completing more than 1,200 screenings and 800 fluoride treatments for children and pregnant women. It also registered 782 children and 352 adults at its educational events throughout the year.
There are no qualifiers for children to age 5 and first graders to receive these treatments; second and sixth graders at schools with 50 percent or higher free or reduced lunch programs are also eligible.
You have free articles remaining.
Williams said, though travel is one of the most significant challenges, it is necessary in order to fulfill one of the program's main goals: serving even the most outlying areas of the county, which is the second largest in the United States by area.
Smart Smiles' two-person team, comprised of a hygienist and an educator, will even make the eight-hour round trip to Fredonia twice a year to see nine first graders because it could be the only dental care the students receive.
"That is the whole purpose of public health, to serve the highest need community," Williams said. "We're always trying to find where the greatest need is and to make sure our services are reaching out to those areas."
Katy Bassett, health educator for Smart Smiles, said the team will spend anywhere from a half day to two full days at each school, depending on how many students require these dental services. A small handful of students at each school throughout the county can certainly add up, though.
At Grand Canyon School, for example, Principal Tom Rowland said about half of the school's 23 first graders take advantage of these services every year. The rest have dental plans through health insurance companies.
"We're right at 59 percent free and reduced lunch, so we have a lot of kids who live in poverty," Rowland said. "Unless we do this, many of them would not get the correct dental hygiene they would need for a sustainable life."
To engage children in their own health and create lifelong habits, students receive free tooth brushing supplies and instruction on how to use them properly. The tooth fairy herself provides guides students through brushing technique using brushes of varying sizes to practice on Tootsie the Tooth, Smart Smiles' mascot, and various animal puppets with humanlike teeth.
"We have different messages and try to make it fun and inviting so they can go home and tell their parents," Bassett said.
She explained that parents should be helping children up to age 7 brush twice and floss once each day, as well as encourage them to eat healthier foods to prevent "sugar bugs" – cavities – in their teeth.
These activities are so fun that children actually look forward to seeing the team and receiving treatments.
"[The students] were kind of afraid at the beginning, but because [Smart Smiles has] been coming every year, three times a year, they know what they're doing and they know what to expect. The girls are really friendly with the kids. They make them feel comfortable at all times," said Alejandra Flores, health aide and attendance clerk at Grand Canyon School.
Each year, the program uses its funding and in-kind donations such as toothbrushes, toothpaste and dental services from local businesses and larger companies like ADHS, Colgate and Crest to provide for as many students as possible. Williams and Bassett said they hope to do even more, for adults and children alike, in the coming years. Although $11,000 is just a portion of the overall need for dental care in Coconino County, it can go a long way to helping thousands of children receive the quality oral care they need.