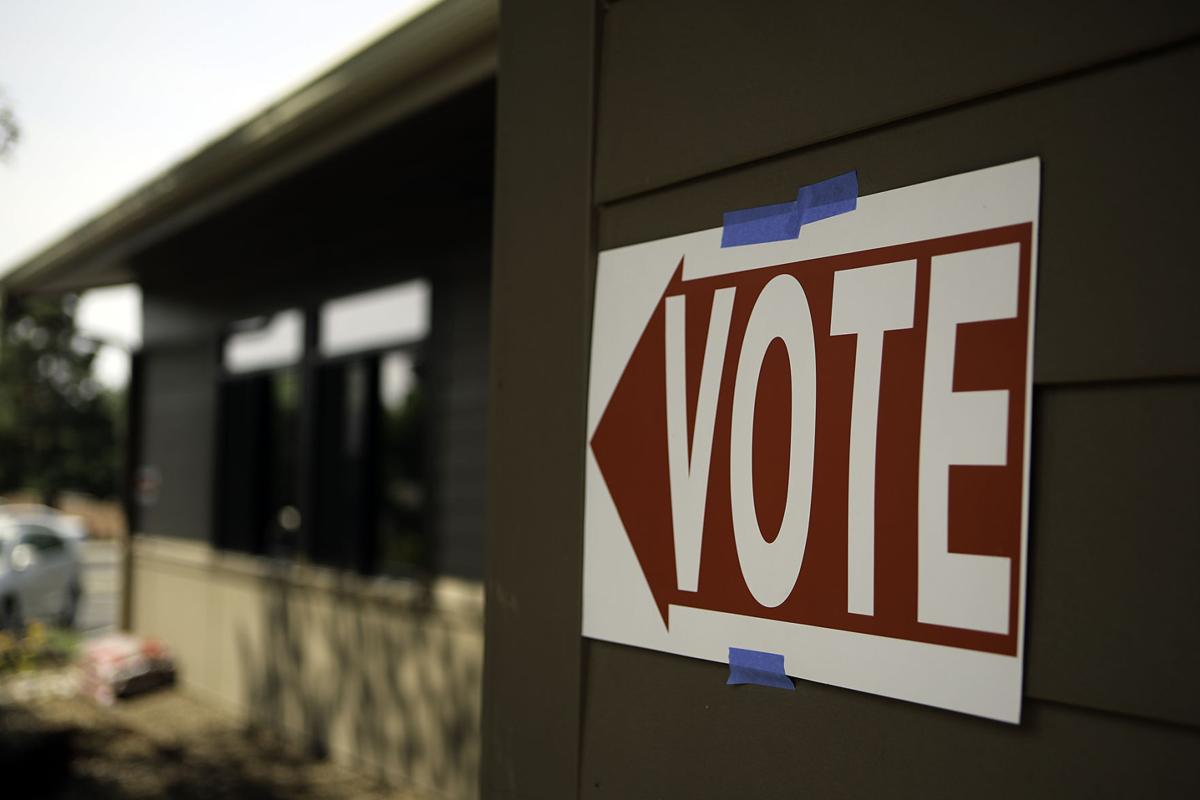 With some calling it ground zero in determining which party will control the state Legislature next year, two veterans are vying to represent Legislative District 6 in the state Senate.
Both Democrat Felicia French and Republican Wendy Rogers have been unsuccessful in seeking public office in the past, but this year offers one of them the opportunity to represent people living in rural and northern Arizonan.
A retired U.S. Army Colonel and registered nurse from Pine, French first tried her hand at politics in 2018 when she sought a seat in the state House, losing out to Rep. Bob Thorpe by just 600 votes.
Meanwhile, Rogers is a retired Air Force Lt. Colonel who owns a home in both Flagstaff and Tempe and has been seeking public office for a decade. Most recently, Rogers challenged Rep. Tom O'Halleran for his seat in the U.S. House of Representatives but lost with 46% of the vote in 2018.
In August, Rogers beat out incumbent Senator Sylvia Allen, who had represented the district since 2014, in the Republican Primary with 58% of the vote. French was unchallenged in her primary.
Without the incumbent on the ballot, Democrats might have an easier time picking up the seat and getting one step closer to winning control in the Senate. At the moment, Republicans have a three-seat majority over that body and a two-seat majority in the state House.
Even so, that may be an uphill fight for Democrats. According to the Arizona Capitol Times, Republicans hold an 8.8%-point lead in voter registration in the district.
Nonetheless, during an interview over the phone this past week, French said she was optimistic.
On Friday, French was endorsed by President Barack Obama, and she has also received endorsements from VoteVets.org, The Arizona Nurses Association and the Grand Canyon Chapter of the Sierra Club.
Rogers, on the other hand, has sought to align herself closely with President Donald Trump, touting the fact she introduced the president during a campaign stop that then-candidate Trump made in 2015. Rogers has received endorsements from the National Rifle Association, Senate President Karen Fann, House Speaker Rusty Bowers and the Arizona Fraternal Order of Police.
Rogers has sought to portray her opponent as beholden to what she called the "radical left" elements of the Democratic Party, claiming she is funded by "dangerous high-tax, anti-God, anti-police, anti-life, anti-school choice, and anti-gun elements."
At the same time, French bemoaned the divisiveness between the two parties and said everyone should be seeking solutions to better the lives of Arizonans. Of her opponent, French said she thinks Rogers has been focusing mainly on national issues rather than those that are impacting residents of northern Arizona.
Rogers would not agree to a phone interview but did answer several questions over email, writing that her priorities include working to "restore law and order, improve schools, secure the border, protect our guns, improve rural broadband access, and get our economy moving again."
French has listed her priorities as improving the state's education system, making healthcare more accessible and making sure state officials address the issues of rural Arizona.
And French spoke at length about the need for rural broadband.
"We tend to spend more money on the Maricopa County area because that's where the capital is and there's a lot of people there. And we don't see that money always flow equitably and be distributed proportionally, even to the rural area," French said. "[Access to broadband] should be a basic right, like electricity or running water."
French said now that COVID-19 has pushed so many things online and made travel more difficult, good internet access in rural areas has become even more critical.
Without sufficient broadband internet, she said, children in rural areas might have difficulty simply attending school as it has transitioned online. Likewise, better rural internet can make healthcare more accessible, she said. At a time when rural residents could simply use telemedicine to speak with a doctor, many residents are still forced to drive many miles to see specialists in Phoenix, French said.
Contrasting on COVID
The two candidates' views on COVID-19 also differed.
French said she has been disappointed with the state's response, which she feels is inconsistent. French said she saw first hand how the Navajo Nation wrestled its outbreak under control by closely following the advice of experts when she volunteered as a nurse working in Tuba City earlier this year.
Rogers, however, said she sees the situation in Arizona improving quickly.
"I would like to see everyone back to work and schools open as quickly and safely as possible," Rogers wrote.
Although she did not get into specifics, Rogers also said she would work to improve the state's education system and said the recent 20% increase in pay for teachers is one great step in the right direction. She said Proposition 208, however, isn't the right way to further that goal.
That proposition would increase taxes on individuals making $250,000 and families making $500,000 a year, and send that money to the education system. Voters will decide the proposition's future in November but Rogers said it is a step too far, especially as business and residents are recovering from the recent economic downturn.
"Just when our small businesses are dealing with the economic fallout caused by COVID-19, the last thing they need is the prospect of a billion dollar tax increase. Our state has been a leader in the nation for job growth and in these challenging times we need to focus on policies that encourage, rather than stifle Arizona's economic recovery," Rogers wrote. "Working together, we can ensure that all of Arizona's children have access to a great education without devastating small business owners."
French said she supports Proposition 208 and add that it will provide the funding needed to hire additional teachers, helping address the issue of overcrowding in classrooms and hire more school counselors for which there is a desperate need.
And French said the tax increase won't affect the vast majority of Arizona residents.
"Tax cuts have gutted our public schools and it's denied a generation of children the education they deserved. As a soldier, I know what it's like to make the sacrifices for the greater good of your squad," French said.
Forest from the trees
On the issues of forest health and forest fires, Rogers said one solution is to give the state more control over the management of federal lands. In addition to better forest management, Rogers also pointed to arson as a cause of wildfire, a concern that has spread through many communities in the West over the past month.
"Forest thinning is key to keeping forest underbrush to a minimum. There is also evidence, however, that some of the fires in the West were caused by arson," Rogers said. "We need to take care of our forests and our water. We also need to prosecute arsonists to the fullest extent of the law."
Although there have been isolated instances of arson being a cause of recent large wildfires, the Federal Bureau of Investigations has called many of those claims misinformation.
French said she supported measures such as firewising homes, through which residents maintain their properties and structures so they are more resistant to fire.
And French said that better forest management can be encouraged by using the wood products created by thinning operations to create electricity. Through that process, she said, the state could facilitate better forest management while also creating a new and clean source of energy for the region.
Over the last decade, the City of Flagstaff and those in the Legislature have also butted heads on which issues should be decided locally and which the state should control. Such conflicts have arisen over banning plastic grocery bags, the minimum wage and regulating short-term rentals.
On those issues, Rogers wrote that she believes it is important that the state stands up against local officials to protect the rights of their constituents.
"I think local governments often trample on citizens' rights. The state should put these out-of-control cities in check," Rogers wrote. "There is a big difference between codifying a law which has been passed by both houses in the state Legislature and signed by the governor, as opposed to a few local tyrants passing something they have no business imposing on free people who already have a duly elected legislature and governor."
But French had a much different take on the issue.
French said while there are times the state may need to weigh in on local issues, she generally believes locals know what's best for them.
"I find it kinda ironic; I remember five years ago, going to visit the state Legislature, before even entertaining the idea of running for office," French said. "And they were all upset with the federal government telling the state what to do, especially with the state lands issue. They're telling the federal government to get out of their business. [But] now they're doing the same thing to the localities."
Get local news delivered to your inbox!
Subscribe to our Daily Headlines newsletter.