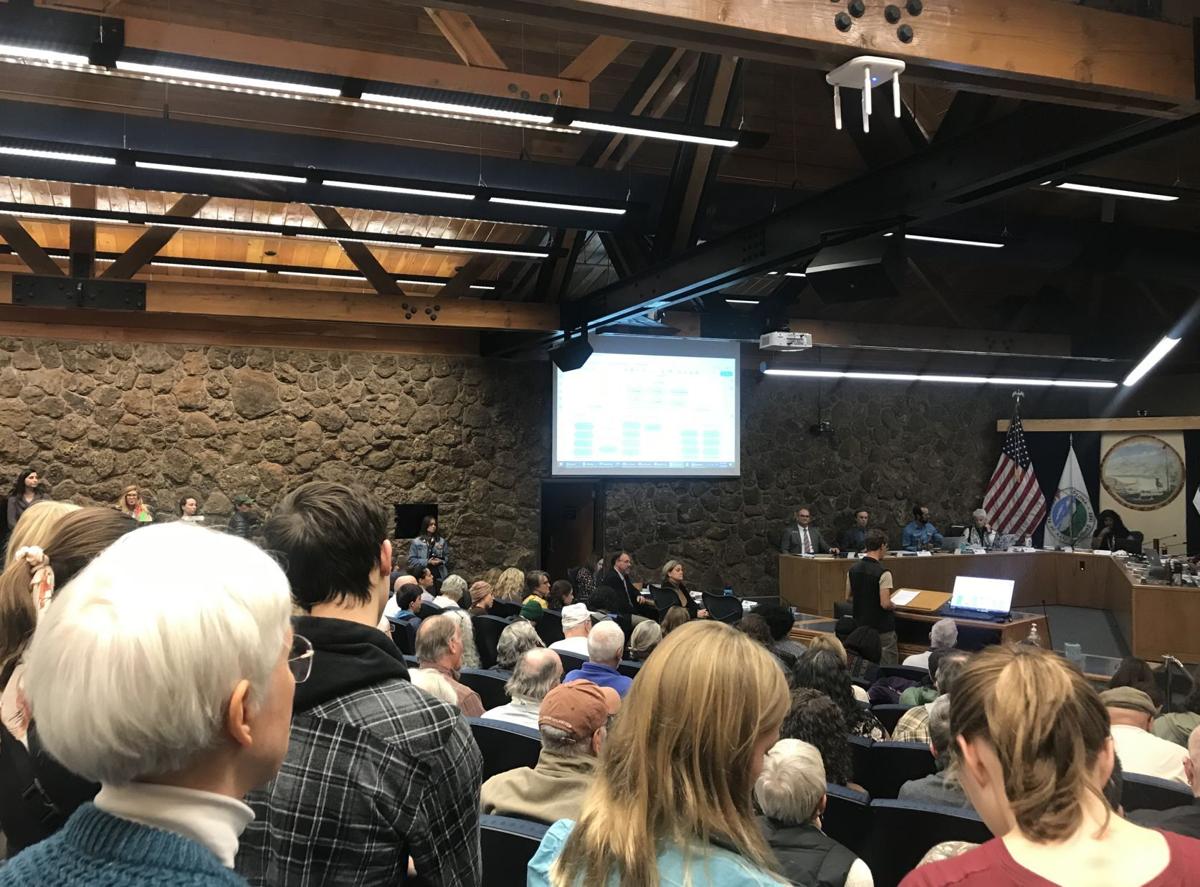 With the election just over two weeks away, six candidates are competing for three open seats on the Flagstaff City Council.
Out of this year's crop of candidates, only one is an incumbent. But if elected, all of them will be helping to guide a city that has found itself in a very different situation than it was in just a few months ago.
Between the election and when candidates declared their intention to run for office, the City of Flagstaff has seen popular protests demand changes to police funding, and a pandemic and economic downturn that has not only diminished many of the organization's revenue streams but has left many local businesses and residents struggling.
Despite the position technically being nonpartisan, it is notable that every single one of the candidates is a member of the Democratic Party, especially given it was only four years ago that the council had a conservative majority.
Jim McCarthy, the only city council candidate running for reelection, was part of that 2016 progressive wave that replaced the conservative majority. That wave was in part a backlash to the construction of high-profile developments, many of them aimed at the student population.
And in this election, despite all that has occurred this year, the issue of development and housing affordability have again taken center stage.
But while the issue of development helped elect him in 2016, McCarthy said if he loses this year, it will be because of the same issues of "big buildings."
In that same vein, dissatisfaction with large developments in the city might be the wind at the backs of newcomers, supported by some voters who simply want to see new faces in the city council chambers.
Those newcomers include Miranda Sweet, who owns and operates the downtown shop Rainbow's End, and Eric Nolan, who currently sits on the city's Planning and Zoning Commission.
Also running for Council are Anthony Garcia, who grew up in Flagstaff and chairs the city's Beautification Commission, and professional trail runner and director of strategy at Squirrel's Nut Butter Eric Senseman.
Finally, Becky Daggett, who has worked in leadership positions at several local organizations over the years including Friends of Flagstaff's Future, Flagstaff Arts and Leadership Academy and the Flagstaff Arts Council, also threw her hat into the ring.
COVID and development
As candidates run for Council, this campaign season has looked very different than that of past years. With the pandemic preventing many in-person forms of campaigning, candidates have generally been turning to a mix of Zoom calls, social media posts and online forums to get their messages to voters.
That has kept candidates busy.
Garcia said he alone has close to 25 hours of recorded videos and streams in which he has taken part in this election cycle. Moreover, McCarthy said he thinks there has been more communication between the community and city council candidates and more, albeit virtual, campaign forums this year than past election seasons.
Challenges related to COVID-19 are also likely to be one of the first things candidates could be discussing if elected, and a topic that has been in the forefront.
For example, Sweet said responding to the virus and related economic downturn has become one of the things she has been thinking about the most. Sweet said for Council to address other issues such as affordable housing and climate change, it will need to ensure the city is on the financial footing to actually get that done.
"Look, I am all for affordable housing. I am all for carbon neutrality by 2030. That is how we should be making our decisions, is [looking at] what can we do to work towards those things. But really, the first priority is to get through this pandemic. It is not over," Sweet said. "I am a mom with two boys in the FUSD school district. So right now, in this pandemic, I understand what families are going through."
Sweet said she worries that her own business might not yet have experienced the worst of what this pandemic and downturn has to offer. Sweet said she has been pleased to see Council finding ways to help local businesses where they can, but if a spike in COVID-19 cases forces a second shutdown, Council may need to find more ways to help keep local businesses alive.
Several of the candidates said they believe the city and current city council have handled the crisis well and the city is in a better situation than one might have assumed in March. Daggett applauded the work by the city manager, as did McCarthy.
"And I think that the council, the city to this point, has handled it really well. But I do think that there are some challenging and difficult decisions that probably lie ahead of the council, and I feel very ready," Daggett said.
The city has been in the "significant" stage of its recession plan since May, and staff told Council last month the city could see as much as $15 million less in revenue depending on how well the economy recovers.
Senseman said the crisis and potential drops in city revenue certainly mean a focus on supporting the city's core services first and foremost, making sure the city has its basics covered before moving to address other issues.
Garcia echoed that sentiment and said for him, part of that will be protecting city staff and personnel from possible cuts as much as possible. He said it will be important to ensure the city has the workforce needed to keep up high-quality services, especially as staffing levels at the city still hadn't reached the pre-Great Recession levels before the coronavirus hit.
And Nolan said he thinks the issue of COVID threatens to exasperate certain kinds of development issues and gentrification, especially if the downturn leads to the closures of local businesses.
"COVID has impacted small businesses. If they close their doors, I can guarantee you the larger corporations are going to be looking to fill that market space. So not only are we seeing gentrification in a residential sense, but we're also seeing it in a commercial sense," Nolan said.
During his time with Planning and Zoning, Nolan has often found himself in the minority as the only dissenting vote against a new development or project that other commissioners believe meets the necessary qualifications.
Nolan said that is because he tries to look at developments through the lens of sustainability issues such as water and what the city can support.
Smart, green growth
"Sustainability limitations that we have right now, I think, are real. So I think the placement of certain developments really needs to be considered," Nolan said.
But regarding new development, Nolan said unlike four years ago, he thinks far more people have an understanding of what Council is capable of and when state law supersedes them.
Garcia said he, too, has been thinking about the ecological and cultural impacts of development, especially when looking at how the built size of the city could grow by almost a third when JW Powell Boulevard is connected to Fourth Street and the surrounding area is developed.
Garcia said he would like to see the city engage developers about those environmental impacts of projects, including impacts to water supplies. Garcia acknowledged addressing those issues may not be something the city could enforce as part of a development process, but he said that is why it is important to build relationships with developers.
Senseman said the city should also create a more comprehensive plan to address issues of affordable housing and make sure it corresponds well with existing plans for city open space so the two issues are not in conflict.
"I think the problem we're facing is very much a case of not having a better plan in place now," Senseman said. "I think we're feeling the effects of that lack of continuity and cohesion and comprehensiveness. And that's why you have these issues with Schultz Meadow."
Daggett said as the campaign has gone on, the issue of affordable housing has only become more salient for her. She said she has always thought of it as a priority but she added that the more she has spoken to neighbors and residents and the more research she has done, the importance of addressing that issue has only grown in her mind.
But Daggett said that will mean developing places like the 3-acre Schultz Pass parcel.
"The planning that goes into what lands we want to protect and what are appropriate for development are really robust. And this parcel doesn't fall into that realm of something that the city wants to, you know, just shrug off half a million dollars and walk away from," Daggett said.
McCarthy said one thing he has seen and practices on Council is when it is best to fight and when is it best to recognize that a fight is unwinnable.
It is often better to sit down and really negotiate to get the best deal for the city and its residents, McCarthy said, rather than give up that influence by purely opposing a project, only to see it built nonetheless.
For more information on the candidates, see the weekly answers to the Arizona Daily Sun's candidate questions, through which candidates have addressed issues from the future of policing to short-term rentals and how they hope to govern.