The Arizona House of Representatives' Committee voted to pass House Bill 2523, which would allow employers to lower the minimum wage for employees between the ages 16 and 22 who are full-time students and work 20 or fewer hours per week. HB 2523 was passed Feb. 27 by a narrow 31-29 vote to lower the $11 state minimum wage to the $7.25 federal minimum wage for any employee who falls under all three categories.
Joe Galli, Greater Flagstaff Chamber of Commerce Senior Advisor for Public Policy, said he hopes the bill will be heard in the state Senate Commerce Committee in the next few weeks. If the Senate passes HB 2523, Arizona Governor Doug Ducey will have to sign the bill for it to go into effect.
The Flagstaff Chamber of Commerce is in support of HB 2523 because it is a youth initiative to allow younger and less experienced people into the work force.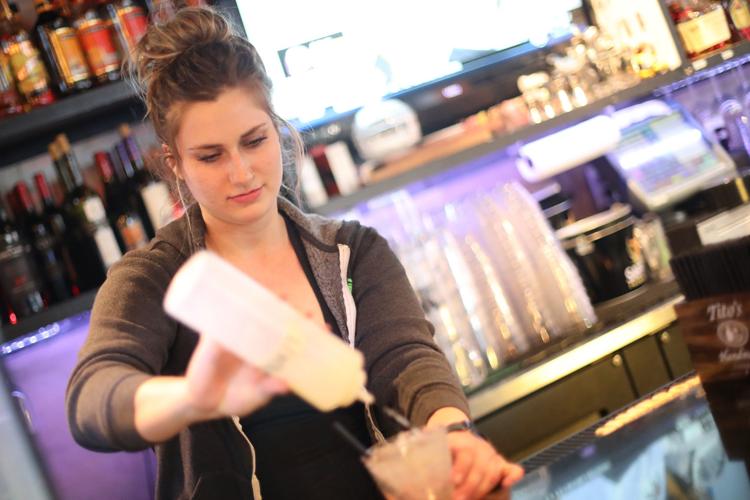 "In the case of Flagstaff, you're seeing more businesses hire older, more experienced workers and that pushes young people out of the job market," Galli said. "[HB 2523] doesn't say that employers must pay young people who are working part-time federal minimum wage. It says they can pay them that or higher."
While the Flagstaff Chamber of Commerce is in support of HB 2523, Flagstaff City Council is opposed to it and is preparing a letter of opposition to the Arizona House of Representatives.
From a business perspective, HB 2523 is good for employers who accommodate to employees unable to work eight-hour shifts each day. Jamie Choffin, United States history and economics teacher at Marana High School in Tucson, is in support of HB 2523 and is against a minimum wage in general.
"If you allowed the minimum wage to go down, you would be able to hire more people in general, but you would have more competition for those jobs," Choffin said. "What employee wants to hire somebody that they constantly have to be working on scheduling? Well, not too many people. It's a pain to have to do that, especially if you have to pay them more than $11 an hour."
Choffin acknowledged that HB 2523 may upset students that currently have a job, but said it's easy to forget about the people that don't. He said lowering minimum wage would allow more people to enter the workforce and make employers more willing to accommodate to students' school schedules.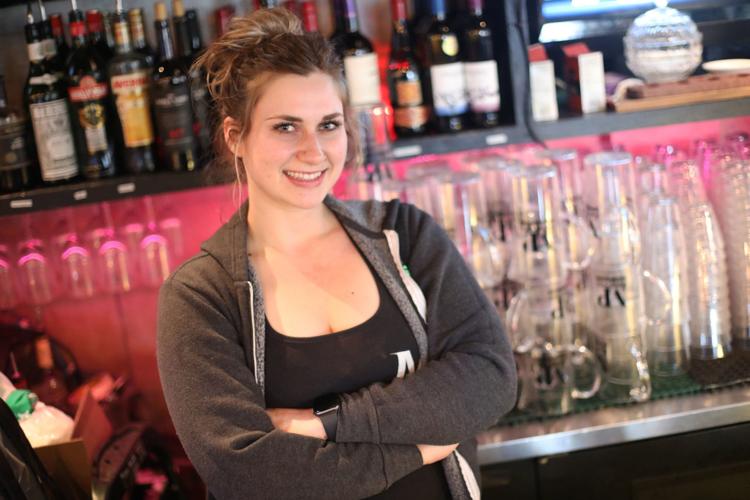 "The more you increase minimum wage, the more you are going to make it difficult for people with lower skills and less experience to get jobs," Choffin said. "One of the things young people need is experience working at a job, then they become more valuable."
Steve Finch, Flagstaff lodging, restaurant and tourism association president, said even though he believes a $15 minimum wage is far too high, he still opposes HB 2523.
Finch said the bill goes against Proposition 105, Arizona's 1998 Voter Protection Act, which amended Arizona's Constitution to prevent legislation or the governor from changing laws passed by voters.
"Our representatives and senators have attempted on multiple occasions to create bills that would supersede an approved composition by a voter," Finch said. "They have all been taken to court and the lower courts have found in every case that it violated the Voter Protection Act and the bills were found to be illegal."
Proposition 202 allows cities and municipalities to set their own minimum wage and Proposition 206 raises the state minimum wage to $12 per hour by 2020, neither of which specify any age restrictions.
"If [Proposition 206] said 22 years or older had to be paid the minimum wage, then the bill they're creating would have some place to stand, but 206 doesn't," Finch said. "They are trying to supersede something and they can't."
Sarah Harper, communication vice president of the Arizona Board of Regents (ABOR), said in an email that "the board has not taken a position on this bill as part of its legislative agenda."
Mamie Sechrest, an NAU freshman and a server at Chili's Grill & Bar, said ABOR not taking a stance on the bill speaks to its controversy. She is a first generation student and is concerned how HB 2523 could impact her academics moving forward.
"ABOR is supposed to represent the universities and the students in those universities, which they aren't doing," Sechrest said. "I definitely feel that they should be doing more for student workers, especially considering that students who can no longer afford to pay for their living expenses due to this bill will likely change their mind about attending an Arizona university."
Galli emphasized that only workers that fall under all three categories can be impacted by HB 2523 if it is signed into effect.
Updated at 10:49 a.m. on March 20.