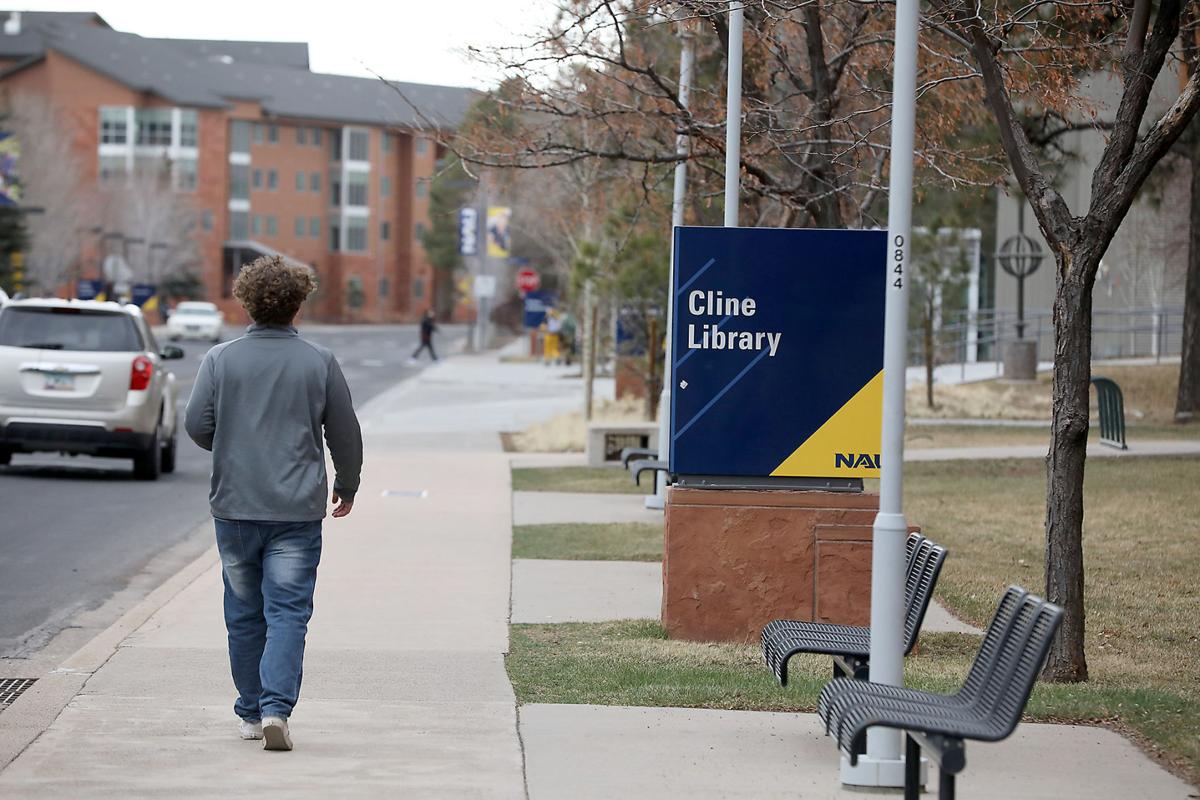 After a grant renewal in March, the Federated Repositories of Accessible Materials for Higher Education (FRAME) has been continuing work on increasing access to materials and resources for students with print disabilities. Northern Arizona University, one of several institutions involved in the project, is continuing its contribution.
FRAME initially received a million-dollar grant from the Andrew W. Mellon Foundation in December 2018. This second Mellon grant is for an additional $1,175,000 over the course of two years.
The project is a collaboration between eight universities and three digital repositories, created with the goal of making instructional materials easier to access. Since 2015, they have been working to create a database of those materials.
"I think the project is really designed to address a problem of availability and timing of access to all these materials for students," said Jamie Axelrod, director of Disability Resources at NAU. "We want a student to be able to show up to their courses and have everything they need on day one available to them, just like everyone else in the course. We don't want students to have to wait or struggle through some process or time frame just to get what everyone else has."
The Americans with Disabilities Act (ADA) and Section 504 of the Rehabilitation Act require universities "to ensure…effective access to the programs and services we offer for students with disabilities," Axelrod said. He said access to instructional materials is particularly important.
"In general," he said, "we have a responsibility to ensure that we provide [students] materials that are accessible, that they can use."
Not all course materials work with assistive technologies, even if they are electronic, Axelrod said. And some instructors use older texts, which are more likely to need conversion.
Usually, that involves converting physical or scanned texts to another format, such as Braille (or electronic Braille) or one that can be used with "common assistive technologies" like screen-reading. Students at NAU can request school materials be converted to E-text, MP3 or Braille through an online form. This process takes time, however (the request site gives a wait time of up to four weeks, depending on a number of factors), so students are encouraged to submit requests as soon as possible.
Since the texts rarely start out in an accessible format and publishers often don't allow converted materials to be shared, multiple institutions frequently end up repeating the same work.
There are also "time issues" with this method, Axelrod said. "Students may not sign up for classes until the last minute or students may drop in and out of classes. When you have to take all of those steps yourself, it can take some time. We try to reduce that amount of time -- we don't want students to fall behind. But without those materials being available in an accessible format from the start, there's a process there to make them."
NAU's learning management system has a tool called Ally that allows students and faculty to convert documents themselves using optical character recognition. Because optical character recognition relies on artificial intelligence to identify characters, it's not always the most accurate, but can still be used for a number of needs.
Ally data gives an idea of the scope of demand for accessible materials. Over the past school year, Axelrod said, almost 94,000 documents were converted by 15,000 individual users at NAU.
"When you think about [the fact that] we have 125 students that maybe [Disability Resources] work for and over 15,000 students and faculty at the university used that tool to convert material," he said, "that tells you that having accessible materials in those kinds of formats really benefits a lot of individuals who are choosing to do those conversions for all kinds of reasons."
The work of the FRAME project is to compile and share what they can, eliminating a little of that redundancy and making materials accessible much more quickly.
Materials are uploaded to Educational Materials Made Accessible (EMMA), a repository based on Bookshare's (a partner in the project) system architecture. Axelrod said it will eventually be available for more universities to add data.
A press release on the grant said NAU had contributed "more than 700 text files from all disciplines" to the project. These are materials, Axelrod said, that "we either cut and scanned ourselves or that we received from publishers who didn't have that requirement."
"We actually only contributed maybe a third of what we hold here because the other two-thirds of the materials...we received under an agreement that we wouldn't share them," he said.
The first part of the grant was focused on building an infrastructure for the database, which Axelrod said was mostly complete. He expects the second part to expand on that foundation.
"All of those infrastructure and planning and data pieces needed to be designed and constructed," he said. "Towards the end of the last phase of the grant that was all getting completed and tested. The next phase is really about building out and expanding all of those aspects and the use" of the system.
He said a few additional institutions had been brought into this phase of the pilot project.
"Ultimately," Axelrod said, "it's something that we would want to offer as a membership organization so that schools around the country could pay a reasonable fee to participate."
He gave the example of a smaller institution, such as a community college, with a disability support team of only a few people to help several students with disabilities.
"The process of doing all those materials and converting," he said, "that is really difficult for a small office like that and it impacts the students. Institutions like that, for an affordable membership, could then have access to a repository where they could go get a lot of the materials they needed and not have to have everybody around the country repeating all the same work over and over and over again."
That's still in the project's future, however.
"Right now it's about growing the pilot group and continuing to test the usability," Axelrod said. "I think the metadata and usability of the system is still something that needs to be evaluated and improved over time. And then, when you've got something that feels really functional, to be able to make it available"